"A list of our top homes from the year? That won't be too hard."

Famous last words.
It turns out, taking a collection of roughly 500 homes and whittling it down to the "very best ones" is basically torture. Finding amazing homes was not difficult, but limiting the number to a dozen and ranking them was nearly impossible.
How do you decide whether an impeccably restored Victorian twin home in the city is better than a custom-built rancher in the suburbs? How do you rank a charming Cap Cod home against a sleek, new-construction condo? Are modern farmhouse kitchens more beautiful than industrial-style ones? Who is even qualified to make that call? Not me.
So rather than creating a ranked list of our best homes from the year, I'm giving you a curated sample of beautiful and unique homes from all over our map that appeal to a variety of tastes. Whether you're a proud city-slicker or think the suburbs is heaven on earth, there is plenty on this list to inspire you.
Here are 12 of our favorite homes we listed in Greater Philadelphia and the DC Metro that made us say "wow".
This Luxurious-Yet-Comfortable Malvern Mansion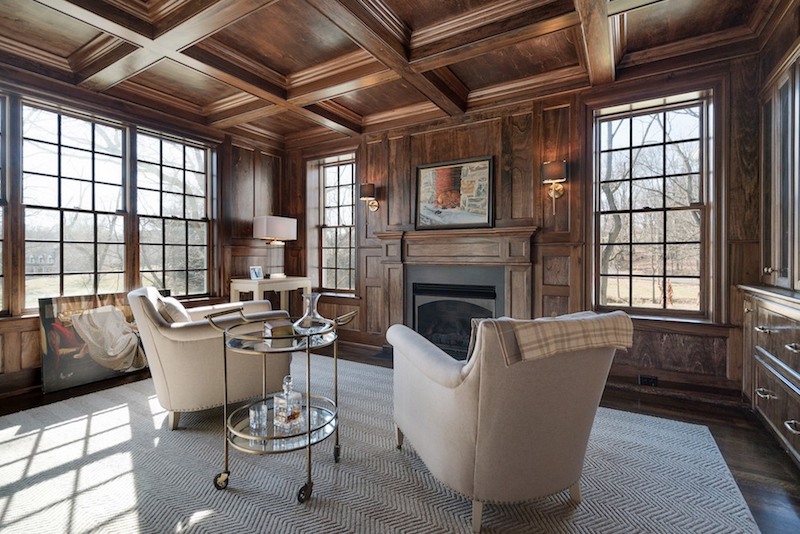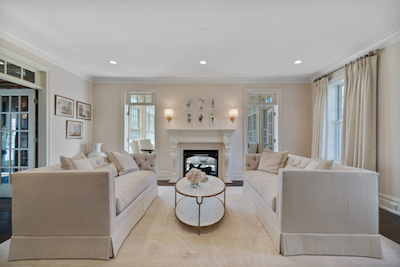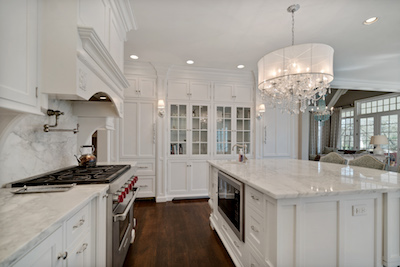 Every room in this secluded Georgian Manor oozes luxury. The detailed woodwork, custom built-ins, gourmet kitchen, and floor to ceiling windows certainly play their part. But perhaps the most impressive feature is the dark-paneled study that looks like it was designed for the sole purpose of sharing a scotch by the fireplace with The Most Interesting Man in the World. | 1214 Leboutillier Rd, Malvern, PA
This Lovely Victorian Twin Home in West Philly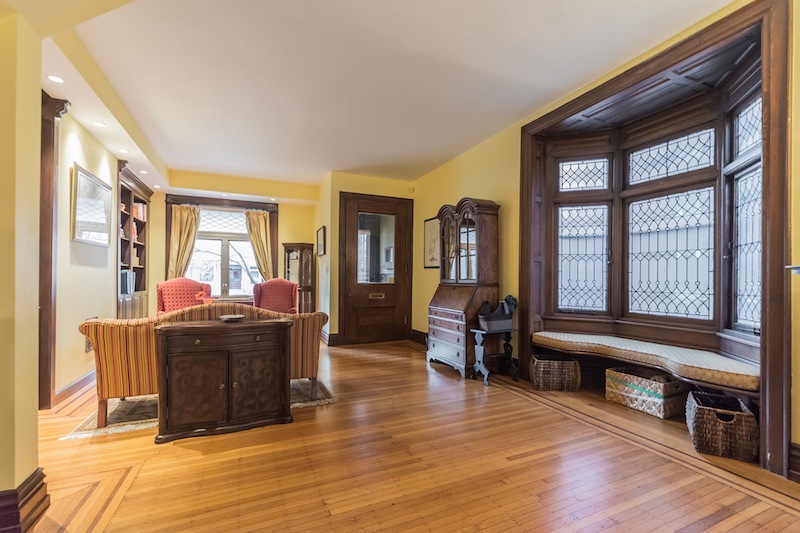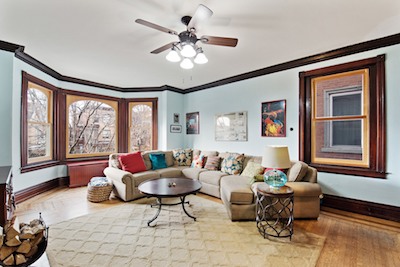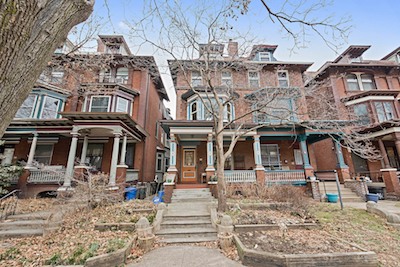 There's something about this West Philadelphia Victorian twin home that makes you feel like you're stepping into another era. Rather than simply replacing the old with modern upgrades, the owners preserved the home's original charm. The stained glass and bay windows, the working newel lamp post on the banister, the built-in bookcases, and the etched glass interior doors all speak to the home's history in a way that newer builds rarely do. This one is easy to appreciate. | 4627 Cedar Ave, Philadelphia, PA
This Historic Haddonfield Colonial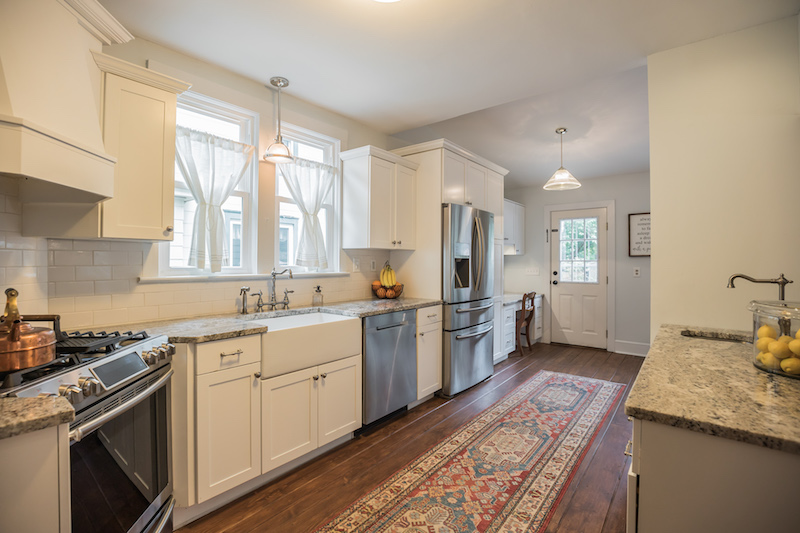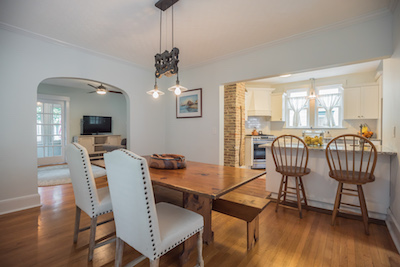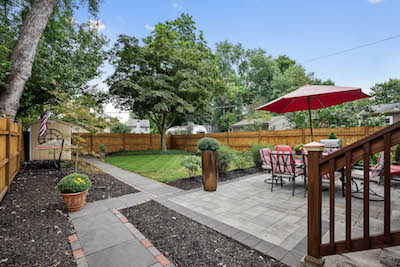 I hope to look this good when I'm 108 years old. This New Jersey gem has been updated with smart home features and modern appliances, but the history and character still shine through the exposed brick column in the kitchen, original antique doors, refinished hardwood floors, and functioning gas lamp. | 115 Colonial Ave, Haddonfield, NJ
This Sprawling Stone Manor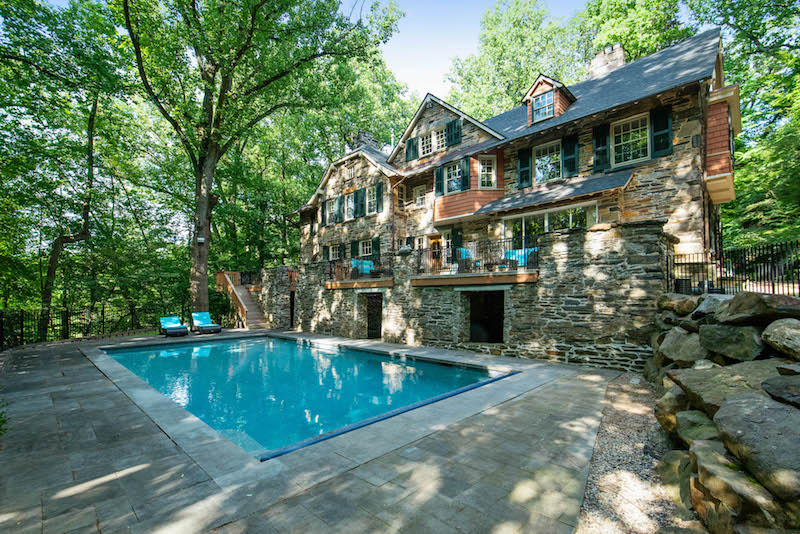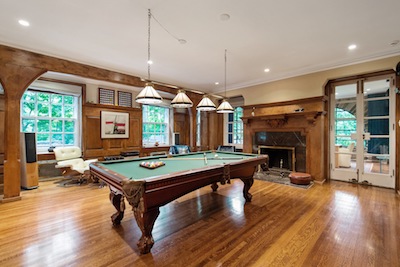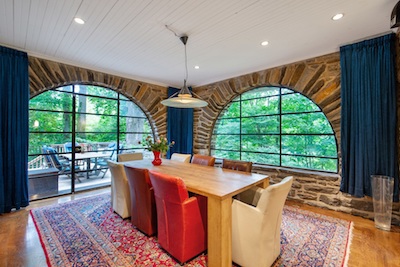 This Ardmore estate's dramatic stone exterior reflects the style Eastern Pennsylvania is known for, but the thoughtful architectural details really set it apart. From the arched steel windows in the dining room to the intricate woodwork and impressive fireplaces, the quality and craftsmanship are tangible. Of course, that pool isn't shabby either. | 220 Glenn Rd Ardmore, PA
This Northern Liberties Eye-Catcher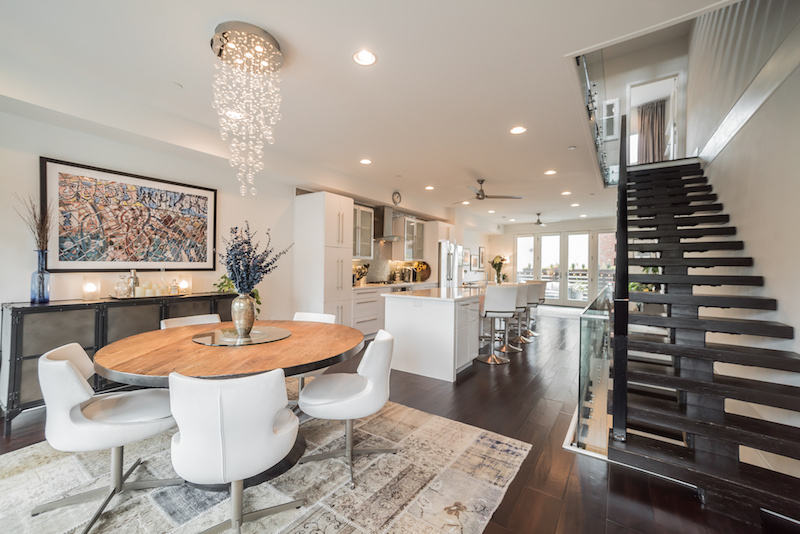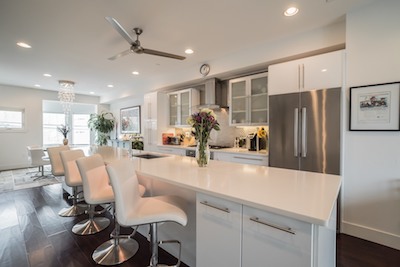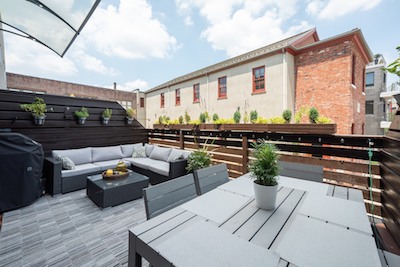 Top-of-the-line finishes? Sliding barn door? French doors leading out to not one but two decks overlooking the city skyline? Yep, all of the above. This spacious, contemporary Northern Liberties rowhome makes city living feel glamorous. | 301 Brown St - Unit B, Philadelphia, PA
This Stunning Former Chapel in Silver Spring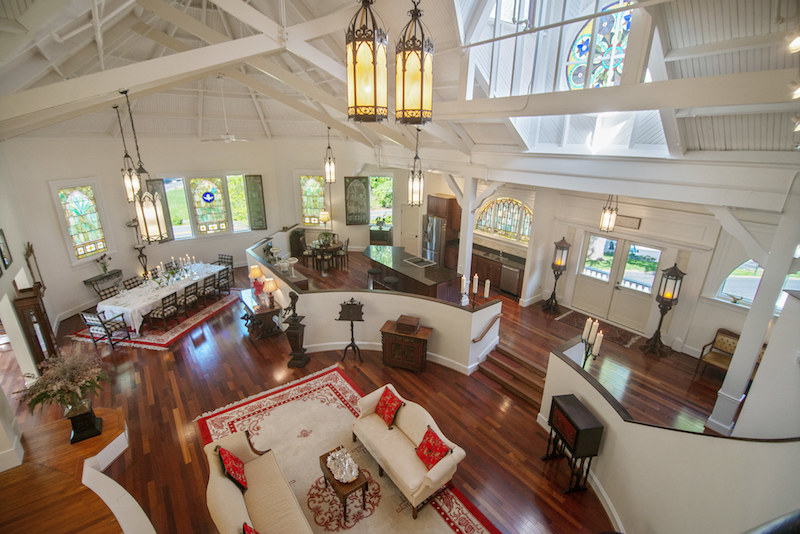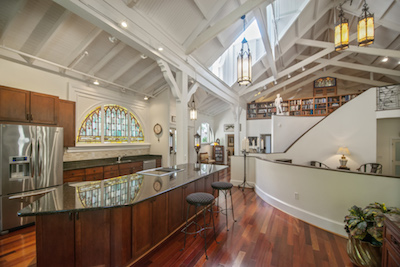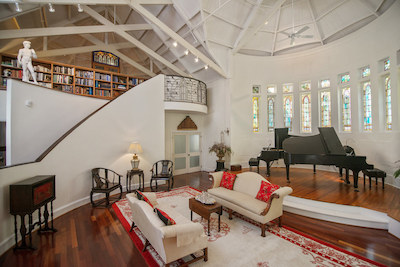 I suppose the appropriate adjective for this chapel-turned-residence would be "glorious"? The owners bought the chapel when it was in disrepair and brought it back to life, restoring 32 stained glass windows and transforming it into a one-of-a-kind home with a historic backstory. If this one piqued your interest, there's good news: it's coming back on the market in spring of 2019. Put that open house on your resolution list. | 2755 Cassedy St - Unit C1, Silver Spring, MD
This Sophisticated Philly Rowhome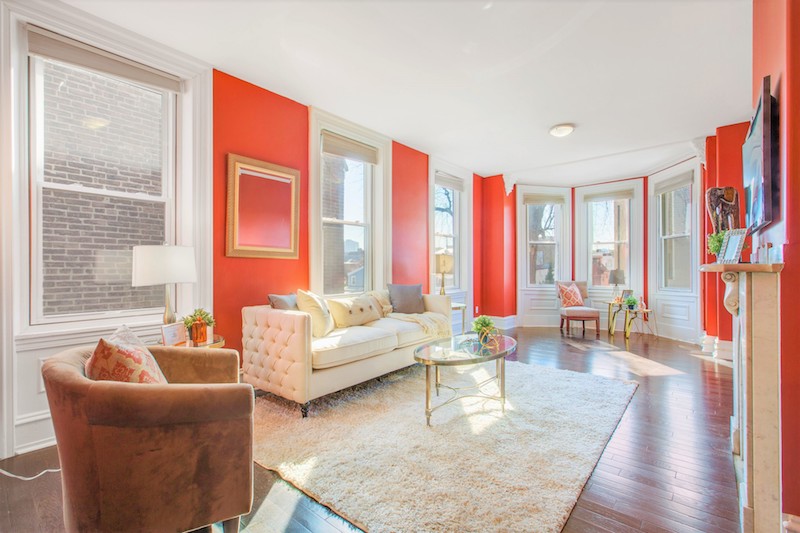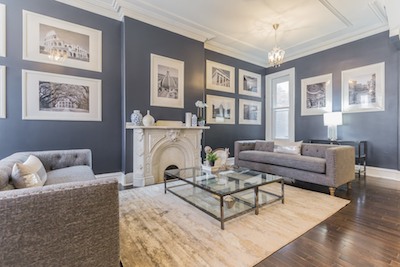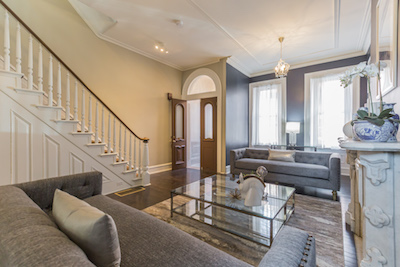 When sleek, modern updates are used to enhance a home's historic architecture, beautiful things happen. This Fishtown rowhome is proof. There's the impressive formal entry foyer, the ornate, hand-carved fireplaces, the sparkling chandeliers, the high-end kitchen and bathrooms, and a number of other intricate features that collectively make a huge statement. Try not to let your jaw hit the floor. | 1130 Marlborough St, Philadelphia, PA
This Picturesque American Four Square Style Home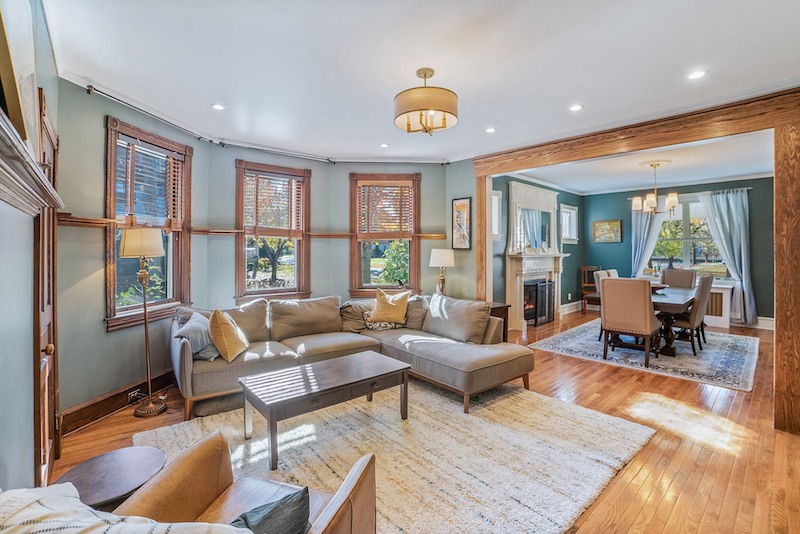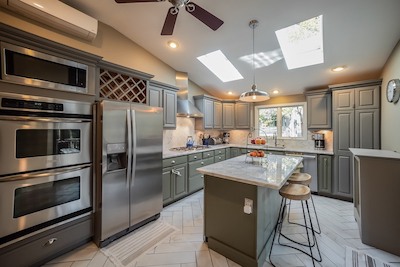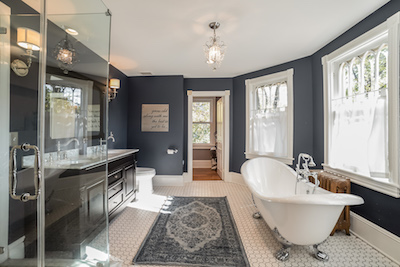 If eyes are the windows to the soul... are windows the eyes to the home? Ehh, nevermind. What I'm trying to say is that this home has some beautiful, detailed windows. It also has lovely decorative molding, multiple fireplaces, and a freestanding craw foot tub that makes you question why we ever switched to showers. | 243 Chestnut St, Haddonfield, NJ
This Bright Alexandria Renovation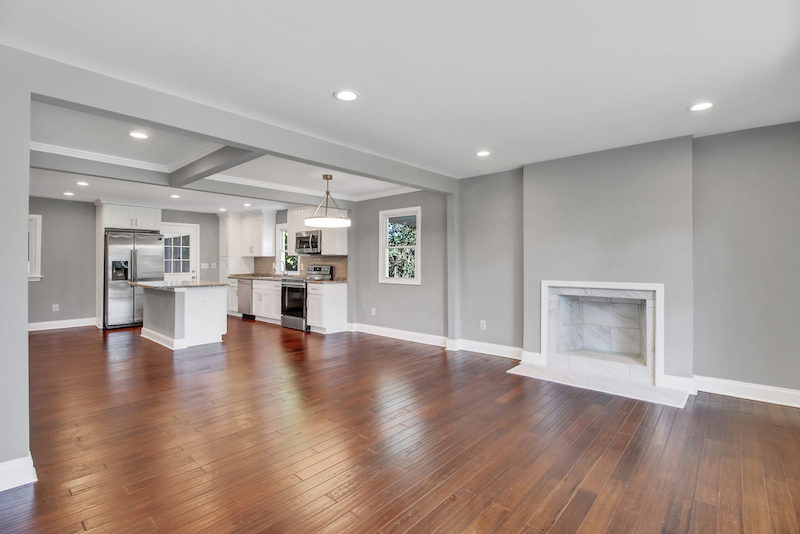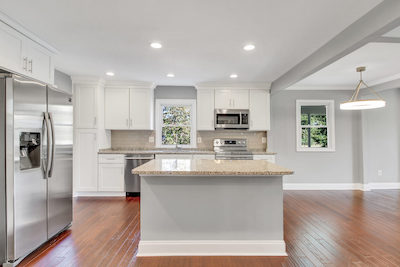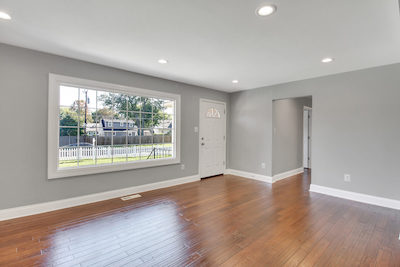 Talk about elegant. I'm pretty sure I heard angels sing when my eyes landed on that marble fireplace. Mad props to whoever completed this renovation - it looks good. The only thing this home still needs is a dog to run around in the large front and back yards, but those don't normally come with a home so we'll let it slide. | 6704 Quander Rd, Alexandria, VA
This Trendy Fishtown Home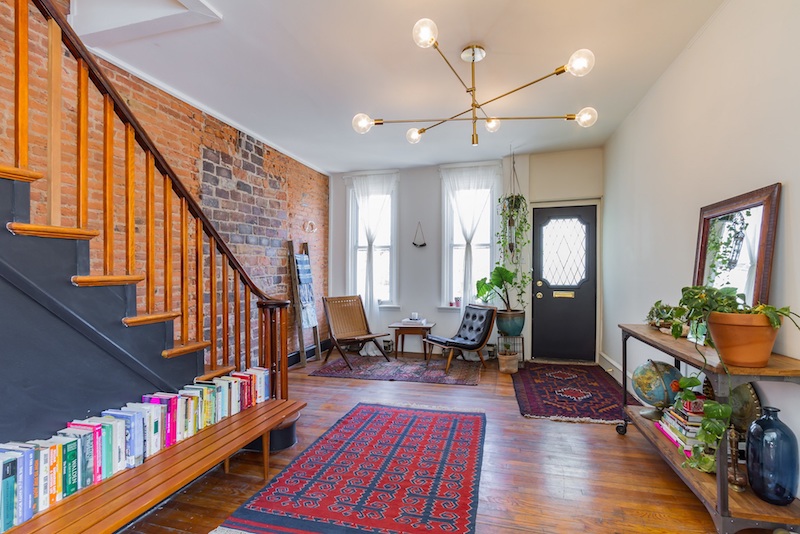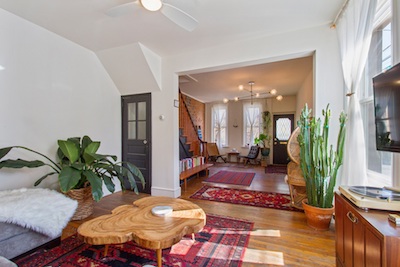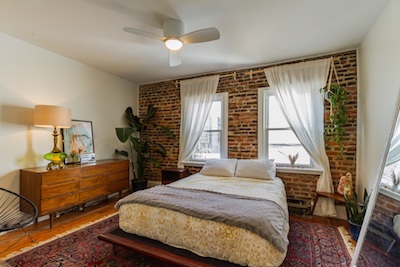 You know how Hollywood likes to paint an unrealistic portrait of millennials with modest paychecks living in spacious, trendy homes in the heart of Brooklyn? This home has that "look" - exposed brick walls, wood beams, charcoal accents, a loft accessible by a rustic ladder. Difference is, millennials actually could afford this place, because in Philadelphia you can still find trendy homes in cool neighborhoods for reasonable prices. Not throwing shade, just telling it like it is. | 1100 E Palmer St, Philadelphia, PA
This Collingswood Colonial With Old World Charm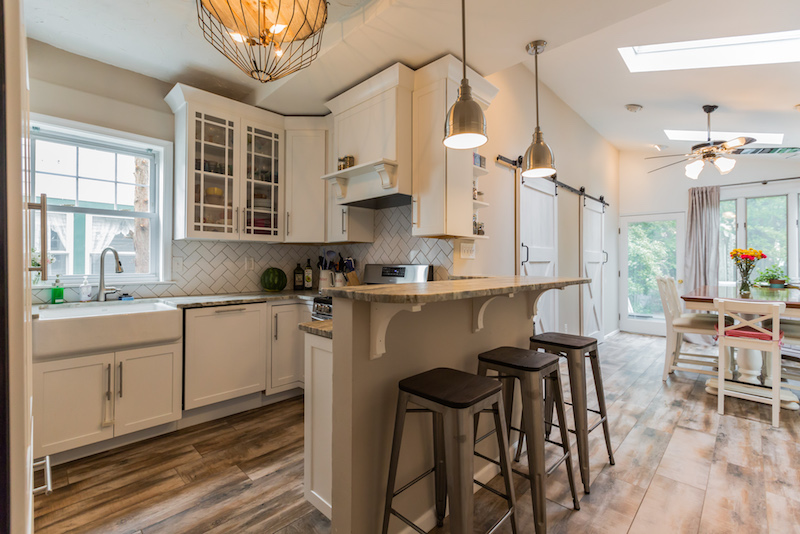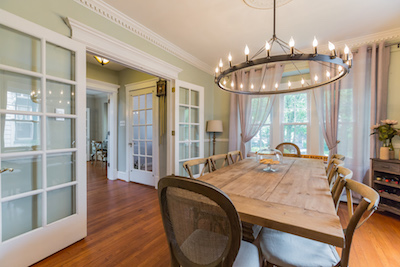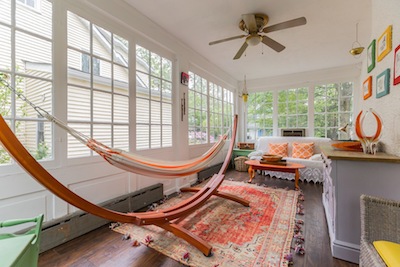 There's a vaulted ceiling, skylights, herringbone tile backsplash, and sliding barn doors – and that's just in the kitchen. This home convinced me that every house should have a sunroom with a hammock. I mean sure, it's not technically a necessity, but it seems important. | 16 Penn Ave, Collingswood, NJ
This Peaceful Countryside Oasis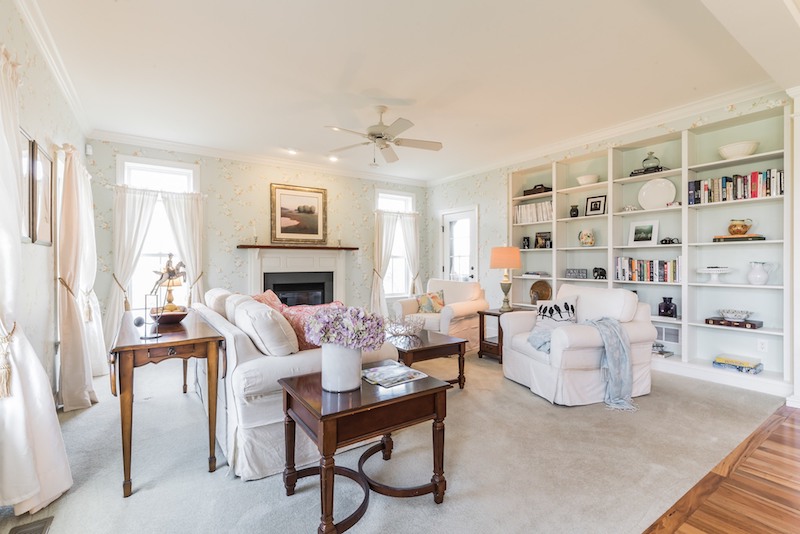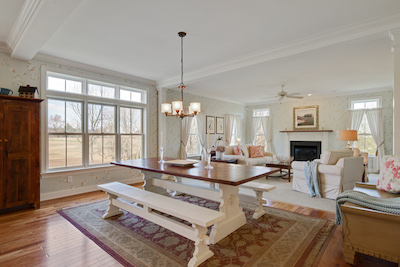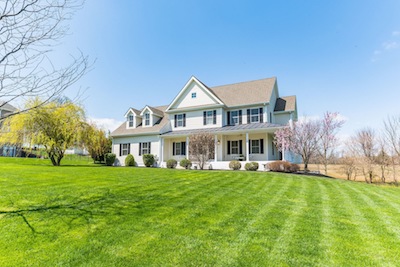 The atmosphere of this home is just relaxing. It's as if the calm from the Chester County countryside seeped into the walls of the house. Even with the open floorplan, the home has plenty of cozy spaces – like the corner breakfast nook with a window seat overlooking the back yard and the quiet front porch that's beckoning you to slow down, kick your feet up, and sip your coffee in peace before you jet off to another busy day. After a wild 2018, maybe that's what we all need. | 5 Brae Ct, Lincoln University, PA