Aspiring first-time homeowners often have a unique set of challenges ahead of them. They may be familiar with student-friendly and young professional-oriented neighborhoods after having rented there, but less sure about which areas are affordable, peaceful places to buy a home in.
First time home buyers are looking for a good deal in a neighborhood they can get to know intimately. We reviewed real estate data and spoke with several of our top real estate agents to see what they had to say and uncovered several Baltimore neighborhoods that hit the right notes of accessibility, affordability, and appeal. 
Here are 6 of the best neighborhoods in Baltimore for first time homebuyers (in the city and surrounding suburbs).
Baltimore Neighborhood Guide: Arbutus/Halethorpe
Arbutus/Halethorpe (Arbutus is considered part of Halethorpe) is an affordable urban community just Southwest of Baltimore proper. Commuters are only about 15 minutes away from downtown Baltimore, either by car or by metro. Locals describe Halethorpe as having a small town vibe despite its proximity to the city. Nearby colleges make this a popular neighborhood for students, which has led to the proliferation of many eateries and bars catering to this crowd. Several nearby parks make this an attractive option for homeowners drawn to outdoor activities.

Arbutus/Halethorpe: Real Estate Trends
Home prices in Halethorpe have been steadily rising over the years but the neighborhood is still very affordable for first-time homebuyers. The real estate market here largely consists of row homes and single-family homes, and finding a home with a large yard for a dog or kids won't be challenging. Numerous local shops, restaurants, and amenities like movie theaters within walking distance continue to attract new homebuyers to the area.
Average home price today: $221,634
Average home price 5 years ago: $190,000
Number of residents: 22,000
Median age: 34.9
Walkability score: 43
Local bar: Shuffles Saloon
Local restaurant: Bonfire Outdoor Charcoal Grill
Local coffee spot: OCA Mocha
Fun Daytime Activity: Patapsco State Park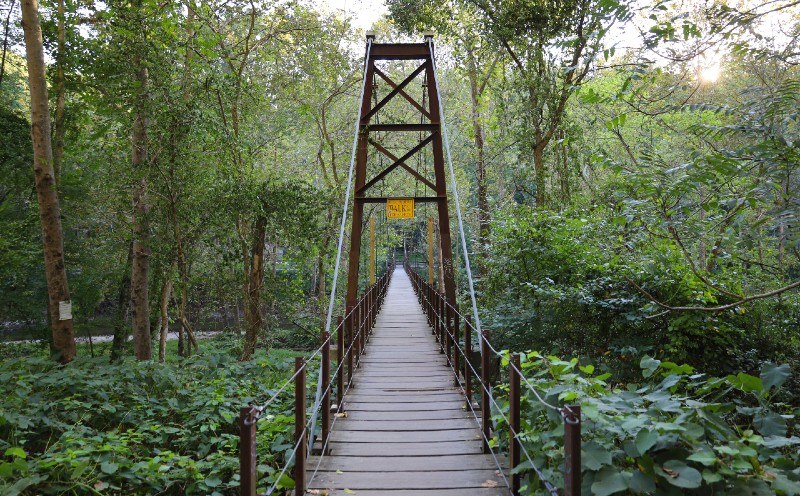 Patapsco swinging bridge, courtesy Antony-22
Baltimore Neighborhood Guide: Hampden
This 19th-century blue collar town is now a Baltimore hipster hotspot. Hampden's main street, known as "The Avenue," boasts plenty of unique shops, popular restaurants, and cozy bars. A vibrant community keeps this neighborhood feeling like a big family, and green space is easily accessible. You won't doubt that this area is known for being one of the coolest neighborhoods in Baltimore.
Hampden: Real Estate Trends
Single family homes and some row homes populate the real estate market in Hampden, with plenty of room for growing families, office spaces, and a backyard for the dogs to play in. The neighborhood's trendy reputation and walkability will help keep it in high demand for many years to come.
Average home price today: $230,000
Average home price 5 years ago: $209,000
Number of residents: 16,299
Median age: 35.9
Walkability score: 89
Local bar: The Bluebird Cocktail Room & Pub
Local restaurant: The Food Market
Local coffee spot: Common Ground Coffee
Fun Daytime Activity: The Maryland Zoo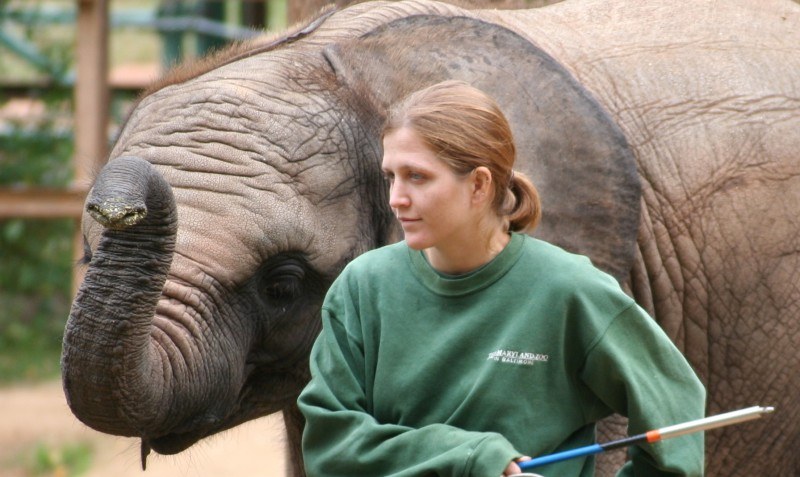 Maryland Zoo, courtesy of RadioFan

Baltimore Neighborhood Guide: Columbia 
Money Magazine has consistently rated Columbia as one of the best places to live in Maryland, citing the area's economic and social diversity and a community that truly cares. This vibrant community has a thriving arts and culture scene, with a reasonable half-hour driving commute to Baltimore and DC accessibility. Columbia is a top choice for first time homeowners who want an even mix of urban and suburban amenities. 
Columbia: Real Estate Trends
Single-family homes are the norm here, though there are some townhomes and condos (including luxury apartment buildings) to choose from. Like many suburbs, real estate in Columbia is hot right now and average home prices have been on a consistent upward trajectory. Homeowners can get the yard they've always wanted without having to travel far for yoga, coffee, or groceries.
Average home price today: $363,000
Average home price 5 years ago: $338,000
Number of residents: 99,615
Median age: 37.9
Walkability score: 57
Local bar: The Ale House Columbia
Local restaurant: Stanford Grill
Local coffee spot: Mad City Coffee 
Fun Daytime Activity: Sky Zone Trampoline Park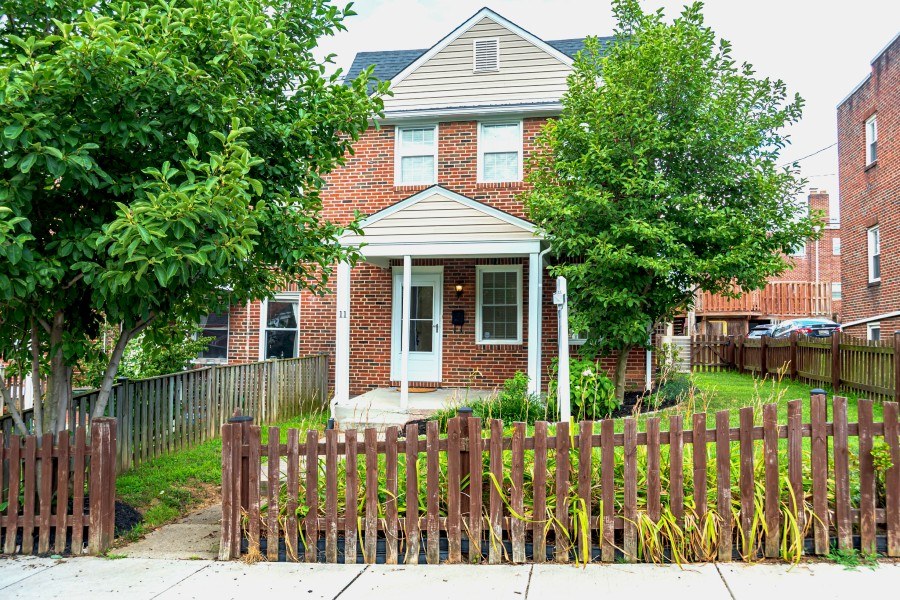 Baltimore Neighborhood Guide: Towson 
Homeowners who want the convenience of city-adjacent living without passing up on the small town feel are frequently drawn to Towson, MD. Though this neighborhood may have a reputation as a college suburb thanks to its proximity to Towson University, it's a family-friendly and diverse enclave with plenty of nearby amenities. Direct bus routes into Baltimore ensure easy access to downtown for commuters, which is only a 20 minute car ride away.
Towson: Real Estate Trends
First time homebuyers will find a variety of available homes in Towson, including single-family homes, townhomes, and condos. Big yards and plenty of green space is common here, which will appeal to homeowners with kids or dogs that need a bit of room to stretch - many would rate it as one of the best neighborhoods in Baltimore for families. While there aren't as many trendy eateries in Towson, there's enough options to establish a neighborhood favorite before long. Having a college nearby helps keep home prices healthy and on a more consistent upward trajectory than downtown Baltimore real estate.
Average home price today: $350,000
Average home price 5 years ago: $337,000
Number of residents: 55,197
Median age: 33.8
Walkability score: 49
Local bar: Bread & Circuses Bistro & Bar
Local restaurant: Towson Mediterranean Grill
Local coffee spot: Cunningham's Cafe and Bakery
Fun Daytime Activity: Hampton National Historic Site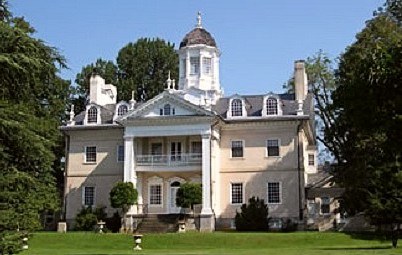 Hampton Mansion, courtesy of National Park Service
Baltimore Neighborhood Guide: Federal Hill 
Home searchers looking for an area filled with other young professionals will be drawn to Federal Hill. Not only can you enjoy views of the harbor from this metro neighborhood - you'll also have plenty to do, with dozens of lively stores, restaurants and bars here. Cobblestone streets and preserved historic homes lend this area a quaint and charming aesthetic.  
Federal Hill: Real Estate Trends
Renovated brick townhomes are the typical homes for sale in this neighborhood, along with some condos. Homeowners can get prime downtown real estate for an affordable price tag. Not surprisingly, homes closer to the waterfront have a higher price tag - but can also sell quite quickly when the time comes to move on. 
Average home price today: $269,000
Average home price 5 years ago: $305,000
Number of residents: 34,947
Median age: 34.8
Walkability score: 96
Local bar: Bookmakers Cocktail Club
Local restaurant: The Abbey Burger Bistro
Local coffee spot: 3 Bean Coffee
Fun Daytime Activity: Federal Hill Park
Baltimore Neighborhood Guide: Mount Vernon
Mount Vernon is a downtown neighborhood with deep roots in history - it's home of the first Washington Monument, built many years before DC's version. There's plenty of trendy restaurants within walking distance, and several nearby dog parks make this a favorite for parents of fur babies. 
Mount Vernon: Real Estate Trends
Condo and townhomes are easy to come by in this neighborhood, making it a good fit for first time homeowners prioritizing accessibility and walkability, and who don't necessarily need 3,000 square feet. Home buyers will find it fairly easy to find historical architecture and beautiful hardwood flooring without having to break the bank. 
Average home price today: $186,000
Average home price 5 years ago: $185,000
Number of residents: 2,861
Median age: 31
Walkability score: 95
Local bar:The Owl Bar
Local restaurant: The Helmand
Local coffee spot: Dooby's
Fun Daytime Activity: C. Grimaldis Art Gallery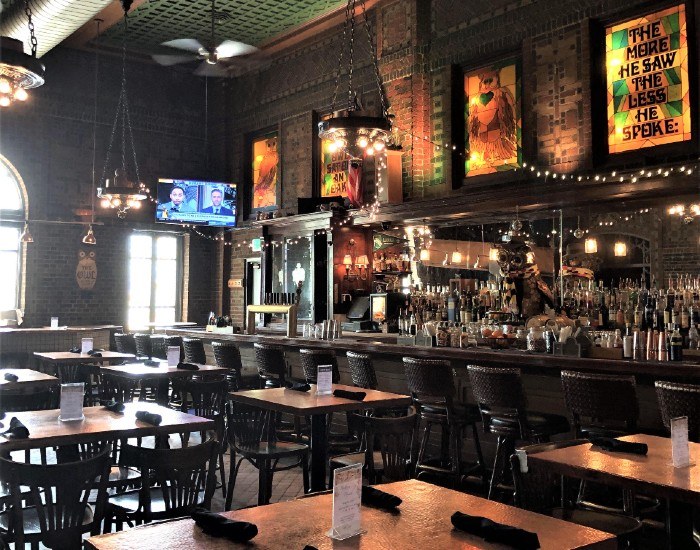 interior of The Owl Bar