"Where in DC should I live?" is one of the most common questions people have when moving to this region. Many of them, in fact, will choose to live outside the city in the nearby areas of Arlington and Alexandria, VA - just across the river.
Both cities are easily accessible and have much to offer inhabitants in terms of homes, opportunities, options for food and drink, and more.
Trying to decide whether Alexandria or Arlington is right for you? Here's what you need to know.
What's Arlington Like to Live In?
Vibrant and walkable with a bustling downtown area - it's easy to easy why Arlington has been popular amongst the DC crowd for decades. This historic town is anything but sleepy - fitness is a top priority for many residents here, and the nightlife scene - with eclectic bars, live music, and dancing - is nothing short of "bustling." Although it's often referred to as a city, it's really a county.
Residents love Arlington for its many bike and walking trails - if you're looking to escape the skyscraper city life without giving up on urban conveniences, this might be the neighborhood for you. It's definitely not a sleepy suburb, and this area is both diverse and modern.
"Arlington is great for the buyer who's looking for close proximity to DC with a modern experience. Homes here tend to have more updated styling which can feel luxurious when compared to the historical neighborhoods surrounding it," notes local buyer agent Emily Maag.
Popular neighborhoods in Arlington include:
Ballston-Virginia Square
Bluemont
Clarendon-Courthouse
Colonial Village
Radnor-Ft Myer Heights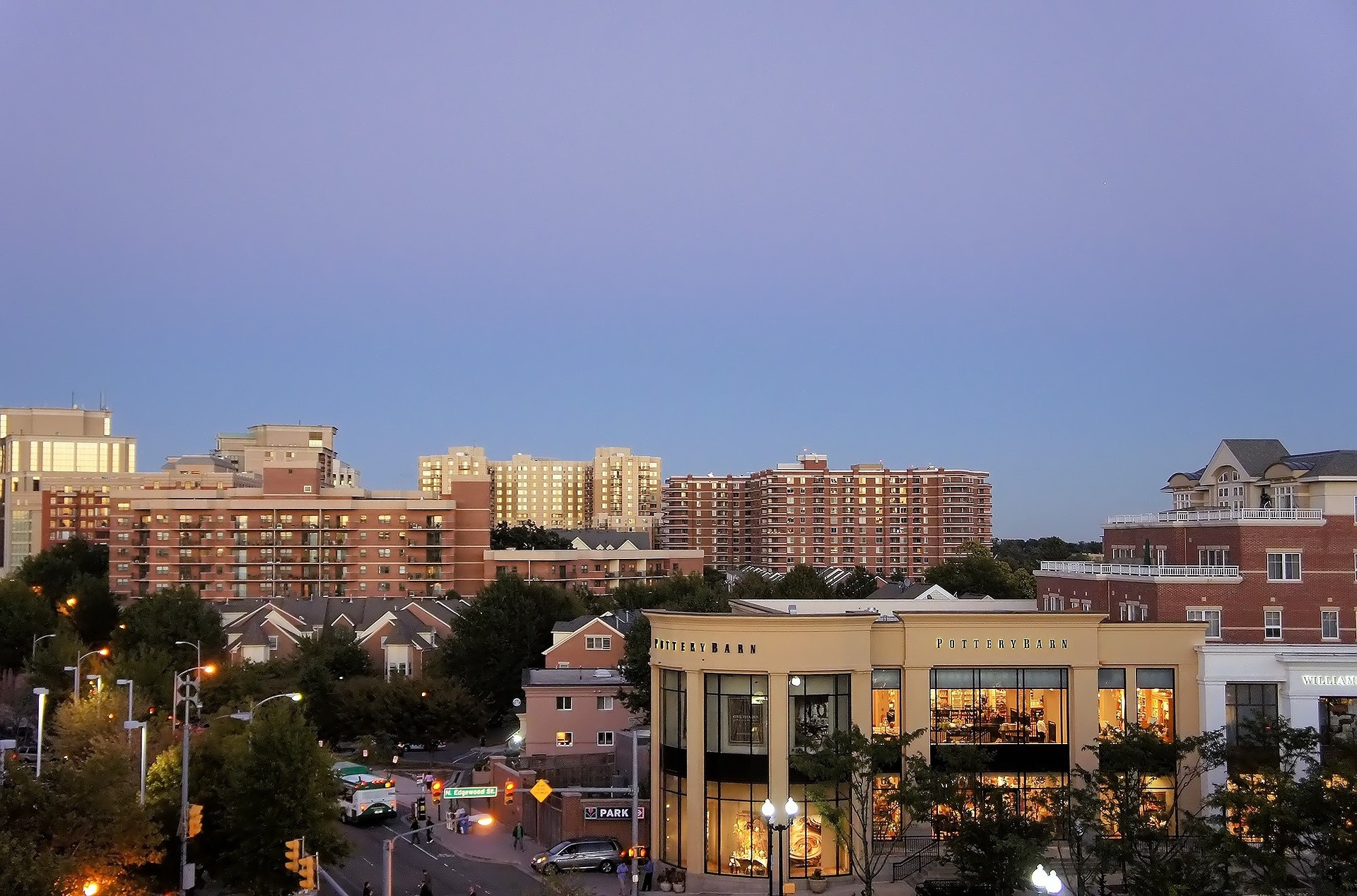 What's Alexandria Like to Live In?
It's worth keeping in mind that Alexandria is a sizable town - it's not just a neighborhood.
"Alexandria is larger than most people expect and should actually be broken into two different categories, in my opinion. Alexandria City is the northern portion, sitting against Arlington and including Old Town," Maag explains.
The city of Alexandria boasts convenience, a beautiful historic district, and incredible options for dining out. This upscale locale hugs the Potomac, sitting just across from Washington, DC with easy access by metro into the city. This historically-rich locale is home to both trendy boutiques and world-class museums, and residents appreciate it for both its convenience and its strong sense of community.
"This area has the same benefit of being close to DC that Arlington does but with an older charm. You'll often find homes that were built in the 1930s-50s with well-maintained interiors, feeling like an escape from the hustle of city life," says Maag. "Alexandria of Fairfax County is on the south side, extending down to the Potomac River. This area allows for larger plots of land and often lower home prices, with the tradeoff of a higher likelihood of older interior styling. Public transportation is significantly lower in this area as opposed to Alexandria City and Arlington, which also contributes to the lower prices."

Popular Neighborhoods in Alexandria include:
North Ride-Rosemont
Old Town
Potomac West
Del Ray
Rosemont
Potomac Yard
Seminary Hill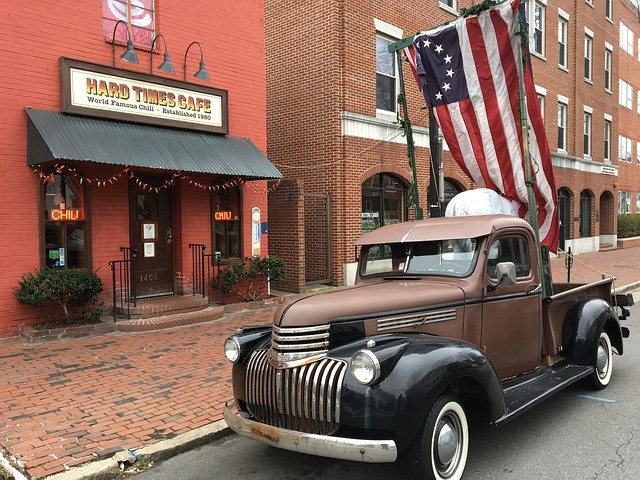 Arlington V. Alexandria: Affordability
Affordability can be the deciding factor when choosing between these two, since many families are looking for a little relief from the steep prices of the metro DC region. While the greater DMV region has few truly "affordable" areas, there are some significant differences between Arlington and Alexandria.
According to BestPlaces, Alexandria is 11.1% less expensive than Arlington. This means that if you have, for example, a set $100,000 salary and you can live in either place, your money will go much further in Alexandria. Food and groceries, utilities, and housing are all more affordable there.
"The most affordable would definitely be Alexandria Fairfax, followed by Alexandria City, with Arlington being the highest average cost of the three. Of course, this does fluctuate by specific neighborhood and type of property, but it's a good overall guideline," advises Maag.

Our Guide Affordable DC Suburbs: a Cost-of-Living Breakdown goes more in-depth on this.

Compare: The Cost of Housing
Whether you're buying a home or looking for a condo to rent, the price of housing matters when you're comparing two similar areas. When it comes to renting,
The average rent in Alexandria: $1,821, 862 sq. ft
The average rent in Arlington: $2,200, 863 sq. ft
For a nearly identical-sized space, you would save almost $400 per month by opting to live in Alexandria rather than Arlington.
And once you're ready to purchase a house, this is even more true.
When it comes to buying a home, the median sale price (as of Dec. '21) is:
Arlington: $675,000
Alexandria: $565,000
Generally speaking, the DMV area isn't known for affordability. If you're hoping for prices to drop, though, you'll be waiting a long time.
As local Realtor John Marcario explained in Selling a House in Northern Virginia:
"This region is always going to be a competitive region. There are just so many people who have to work in the area due to various contractor jobs, construction jobs, government jobs, etc.," advises Marcario. "It's been recession-proof and bubble-proof anytime there's been housing problems. People realize this area is a really great area to live in."
Taxes in Arlington v. Alexandria
Taxes can make a big difference in affordability and monthly mortgage payments. Here's the breakdown.
Virginia State Tax Quick Facts
Income tax: 2% - 5.75%
Sales tax: 5.3% - 7%
Property tax: 0.80% average effective rate
Combined State and Local Taxes
Alexandria: 8.4%
Arlington: 6%
Property-Associated Taxes
Alexandria:
A real estate tax rate of $1.11 per $100 of the assessed value
Virginia levies a recordation tax on bonds or other obligations secured by the deeds of trust or mortgages at a rate of $0.25 per $100 (or portion of $100). (one-time closing cost for buying a home)
Arlington:
The real estate tax rate is $1.013 per $100 of assessed property value
Virginia levies a recordation tax on bonds or other obligations secured by the deeds of trust or mortgages at a rate of $0.25 per $100 (or portion of $100). (one-time closing cost for buying a home)
On average, Virginians pay 0.80% of their home value in property taxes each year.
Commuting to DC
Of course, not everyone has the same commute. Some residents of Arlington work in Arlington, and some residents of Alexandria work in Annandale. However, the most common commute is the one to Washington, DC, so that's what we'll cover.
Arlington residents will have an easier time of it and commute times that rival that of any other DC neighborhood.
By public transportation: 12 mins by train
By car: 15 mins (traffic dependent)
By bike: 32 minutes
While Alexandria is a longer commute, it's still a fairly reasonable and simple commute regardless of where you're going.
By public transportation: 22 minutes by train
By car: 24 minutes (traffic dependant)
By bike: 50 minutes
Arlington might have a better commute to DC, but each option still falls beneath the average American commute time of 27 minutes - so you can't go wrong!
"East Arlington has the most metro access. Alexandria City does have a few as well, so there are options depending on the type of home you'd like to buy," explains Maag.
So, Where Should You Live: Arlington or Alexandria?
If you're still waffling, Maag breaks down the advice she would give to an indecisive client.
"I would advise making a very short list of absolute needs in a home. Be honest with yourself. Are you able and willing to do upgrades to your new home? The idea of redoing your kitchen later to save money now is great, but if you'll never do it you could end up unhappy down the line," she explains.
"On the flip side, don't pass up a great home just because it needs a coat of paint. If public transport is vital to your everyday life, we need to have you on a well-placed bus line at the bare minimum, cutting out much of Alexandria Fairfax. If you drive everywhere and don't go to DC often, Alexandria Fairfax can open up a lot of possibilities that you may not have in Arlington."
For Further Reading