Located in the heart of Philadelphia is the historical, diverse neighborhood of Bella Vista. The name "Bella Vista" means "beautiful view" in Italian, and the neighborhood is known for its charming streets, vibrant community, and close proximity to some of the city's best attractions.
If you're a homebuyer looking for a lively yet relaxed neighborhood with a rich history and plenty of amenities, Bella Vista could be the perfect fit. In this guide, we'll cover everything you need to know about living in Bella Vista, including the housing market, transportation, local attractions, and more.
Bella Vista's History
Bella Vista was first settled by early immigrants in the early 1800s, and has been shaped by waves of immigrants from various parts of the world opting to call this area home - notably, Italian immigrants began settling here in large numbers during the late 1800s. Today, Bella Vista (also referred to as the Italian Market neighborhood) is one of the most diverse neighborhoods in Philadelphia, with a mix of old and new residents from a variety of backgrounds.
Bella Vista Housing Market
If you're interested in buying a home in Bella Vista, you'll find a mix of historic row homes, newer condos and apartments, and some larger single-family homes. Philadelphia's housing stock is older than most, and many 700-800 square foot homes still exist throughout this storied neighborhood. Many, though not all homes have a small (cement) backyard space.
The housing market in Bella Vista is not too competitive right now, with only 12% of homes selling above list price after spending an average of 70 days on market. According to Redfin, the median sale price for a home in this area is currently $425,000.
Bella Vista is an affordable alternative to nearby Society Hill, Graduate Hospital, and Old City. Although you'll pay more to live here than Passyunk or Dickinson Narrows, you're also a lot closer to the city center. There are still opportunities for first-time homebuyers to find affordable homes in the neighborhood, especially if they're open to fixer-uppers or homes with smaller square footage.
Resource: Closing Costs in PA: What Home Buyers Need to Know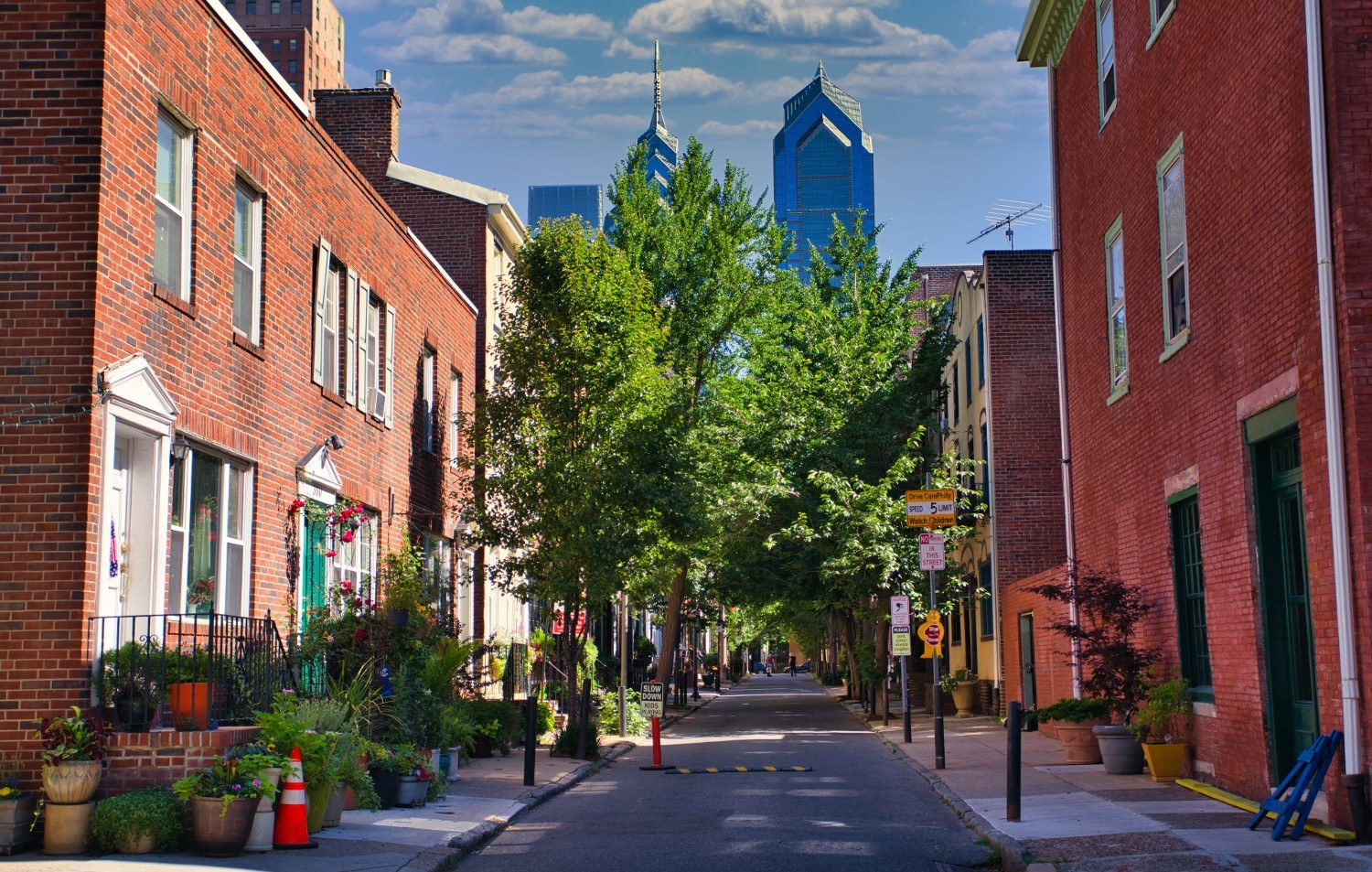 Issues Most Commonly Encountered in Home Inspections
Having an idea of what problems you might encounter during the home inspection can help you understand whether this neighborhood is a good fit for your budget and plans. Here are some of the most common issues that people encounter during the inspection process when buying a home in Bella Vista:
Old plumbing and electrical systems: Many of the homes in Bella Vista were built in the early 20th century or earlier, which means that some of the plumbing and electrical systems may be outdated. This can result in issues like leaks, slow drains, and faulty electrical wiring. It's not uncommon for inspectors to find knob and tube wiring still in operation in these older homes.
Structural issues: Older homes can also be prone to structural issues like foundation problems, cracks in the walls or ceilings, and sloping floors. These issues can be costly to repair and may require the expertise of a structural engineer or other specialist.
Roofing and exterior issues: The weather in Philadelphia can be extreme at times, and homes here are susceptible to damage from heavy rains, strong winds, and snow. It's important to have the roof and exterior of the home inspected for issues like leaks, missing or damaged shingles, and cracks in the siding or brickwork.
Pest infestations: Older homes can also be prone to pest infestations, including termites, rodents, and other pests.
Environmental hazards: Old homes often have lead paint or asbestos. It's important to have these hazards identified and addressed before purchasing a home to ensure the safety of you and your family.
To avoid these issues, work with a reputable home inspector who can thoroughly evaluate the property and identify any potential problems. It's also a good idea to work with areal estate agent who is familiar with the neighborhood and can help guide you through the homebuying process.
Get in touch with a Philly Realtor
(it's free to chat, and there's no obligation!)
Resource: What Do Home Inspectors Look For? Expert Realtors Weigh In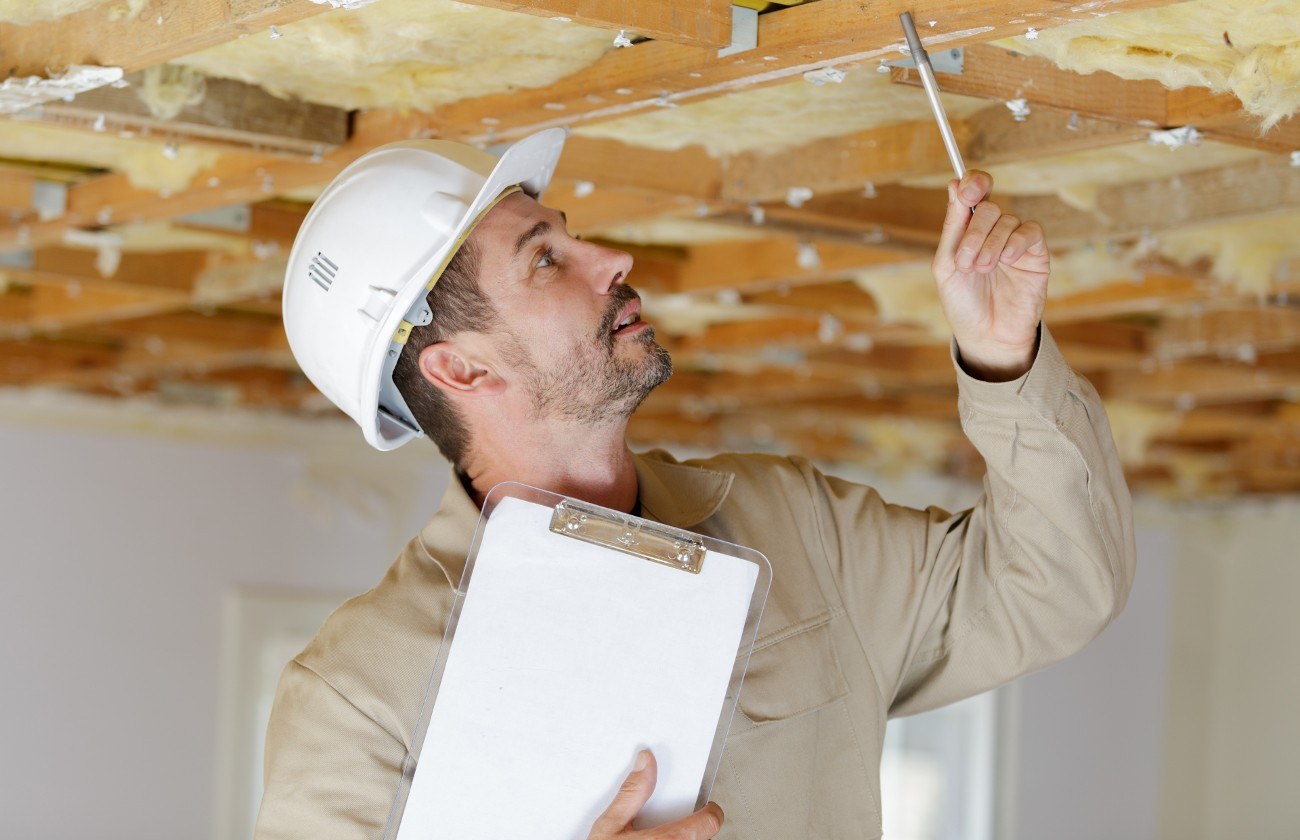 Local Attractions
One of the biggest draws of living in Bella Vista is the neighborhood's proximity to some of the best attractions in Philadelphia. The neighborhood is located just south of Center City, Philadelphia's bustling downtown area, and is within walking distance of many popular museums, theaters, and restaurants. Some of the top attractions in Bella Vista include:
The Italian Market: This outdoor market spans several blocks and is a popular destination for foodies and tourists alike. Here you'll find a wide variety of fresh produce, meats, cheeses, and other specialty items. Go to Di Bruno Bros for their port wine cheddar cheese spread - it'll change your charcuterie board forever.
The Magic Gardens: This whimsical art installation covers an entire city block and features mosaics made from recycled materials. It's a must-see for art lovers and anyone looking for a unique, Instagram-worthy photo op. Unique mosaic installations can be found, in fact, throughout the streets of this neighborhood.
South Street: This vibrant commercial street is lined with shops, restaurants, and bars, and is a popular destination for locals and tourists alike. It's the perfect spot to grab a bite to eat, do some shopping, or catch a live music performance.
Schools
If you're moving here with kids, you'll be happy to know that the neighborhood is home to several excellent schools. Some of the top schools in Bella Vista include:
Meredith Elementary School: This highly-rated public school serves students in grades K-8 and is known for its rigorous academic program and strong community support.
Andrew Jackson Elementary School: Another top-rated public school, Andrew Jackson serves students in grades K-8 and has a strong focus on STEM education.
Independence Charter School: This charter school serves students in grades K-8 and offers a rigorous academic program with a focus on global citizenship and cultural competence.
Transportation
If you need to get around the city or commute, Bella Vista is served by several bus routes and is within walking distance of several subway stations. The Broad Street Line runs through the western edge of the neighborhood, providing easy access to Center City and other parts of the city. Residents with cars rely on street parking (and opt for parking permits that make the task easier).
Walkability
Bella Vista is a very walkable neighborhood, with most amenities within easy walking distance. Acme and Whole Foods serve as easy-access grocery stores, while a number of local bakeries - like Sarcone's and Isgro Pastries - provide a gluten fix for anyone who needs it. Chapterhouse Cafe, Fitzwater Cafe, and Function Coffee Labs are there to provide both morning coffee and a place to work outside the home.
For those interested in exploring beyond the neighborhood, Passyunk, Society Hill, and Washington Square West (the Gayborhood) are all within a 15-minute walk and offer even more options for eating, exploring, and entertainment.

Bikeability
Bella Vista is a very bike-friendly neighborhood, with bike lanes and designated bike routes on many streets. The neighborhood is also located near several major bike trails, including the Schuylkill River Trail and the Delaware River Trail.
Parks and Recreation
Bella Vista is home to several beautiful parks and public spaces, including:
Palumbo Park & Recreation Center: This tree-filled park offers a quiet spot for locals to relax and features a beautiful two-story mural that contributes to the neighborhood's vibrant atmosphere. Across the Street is the recreation center complete with basketball court and a field for soccer, baseball, or whatever.
Cianfrani Park: This small park is a popular spot for locals to relax and play. A small playground keeps kids entertained. Bring a book to read on a bench and enjoy the flower-filled gardens.
Mario Lanza Park: This park is named after the famous tenor Mario Lanza and features a playground, basketball court, and a large grassy area for picnicking and playing.
In addition to these parks, Bella Vista is also located near several larger public spaces, including Franklin Square and Washington Square.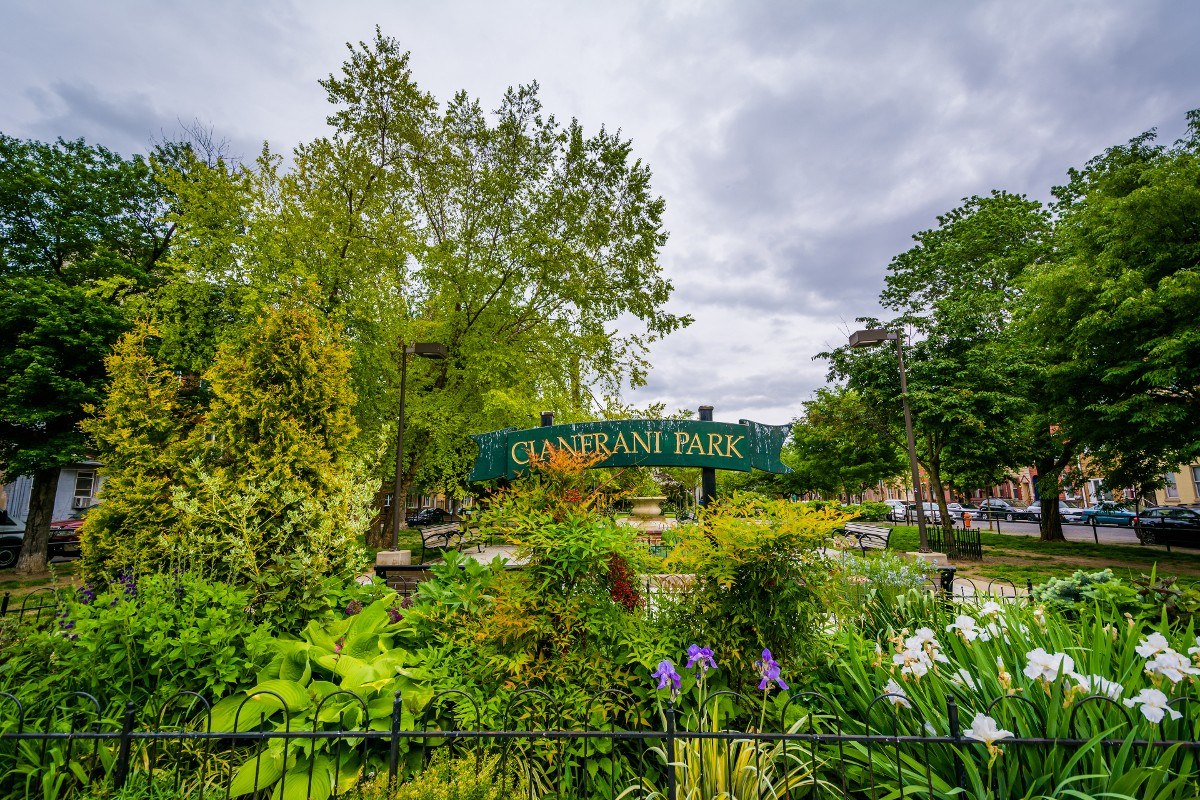 Restaurants and Nightlife
Bella Vista is known for its vibrant restaurant scene, with a wide variety of dining options to suit every taste and budget. Like many neighborhoods in Philadelphia, Bella Vista has an unusually large number of BYOB eateries - so bring your favorite bottle of merlot and order an appetizer to match.
Some of the top restaurants in the neighborhood include:
Fiorella Pasta: An intimate space in an historically-restored building with highly-rated handmade pasta by Chef Marc Vetri.
South Philly Barbacoa: located in the middle of the sprawling Italian market, Mexican eatery South Philly Barbacoa has been the subject of a lot of foodie buzz thanks to James Beard award-winning Cristina Martínez's legendary cooking.
Ralph's Italian Restaurant: This family-owned restaurant has been serving traditional Italian cuisine for over 100 years and is a beloved institution in the neighborhood.
The Good King Tavern: This French-inspired restaurant and bar is a popular spot for happy hour and late-night dining.
And many more.
Bella Vista is also home to several bars and nightlife venues, including 10 Steps Down and Hawthornes. On warm days, the 9th Street Bottle Shop opens a street-side stand and residents can have a drink at the outdoor Piazza DiBruno next door (perhaps with a slice of pizza from Nannie Franco's Pizza next door).
So: Is Bella Vista in Philadelphia the Place for You?
Bella Vista is a vibrant and welcoming neighborhood with a rich history and plenty of amenities. If you're a first-time homebuyer looking for a cozy neighborhood with a diverse community and easy access to some of the city's best attractions, Bella Vista might be the perfect fit. With its historic flavor, iconic outdoor market, proximity to Center City, and convenient public transportation options, Bella Vista offers everything you need to enjoy the best of city living.
All in all, it's easy to see why some residents firmly believe this is the best neighborhood in Philadelphia.
Have any questions about Bella Vista? We're happy to get you in touch with a local agent who can answer them.
(it's free and there's no obligation)
For Further Reading