Interest in home buying is at an all-time high right now. As Google Trends indicates, more people have searched for "buy a home" over the past year than in the four years previous. When it comes to choosing new homes, buyers are prioritizing some features more than others. Here's a few things that 2021 house hunters are putting at the top of their want lists. 
Chef's Kitchen
Foodie culture is alive and well and homebuyers are increasingly interested in what their new kitchen can do for them. It's a far cry from the advent of the microwave meal in the 1970s - today, both men and women are cooking more than ever before. Cooking is not seen as an unpleasant task; instead, for many, it's a hobby that comes with delicious results.
For this reason, the Chef's Kitchen has ranked high on the want-list of many a home searcher lately. What exactly is a Chef's Kitchen? Though the exact definition can vary - not all professional chefs use the exact same tools, after all - a Chef's Kitchen generally consists of:
Other amenities, like a mini wine fridge or a tasting counter, may not be as standard but can certainly be found in many a chef's kitchen.

Are they worth it? It depends on how much use you'll get out of it. If you're thinking about adding one to your existing home, keep in mind that, according to Remodeling Magazine's Cost v. Value 2020 edition, an upscale kitchen update will net you a 53.9% return on your investment. In other words - although your home will sell for more, you won't recoup the total cost.
If cooking is central to your life and interests, it's probably worth it. If you plan to move in a year or two anyway, you may want to consider only paying for a couple new appliances.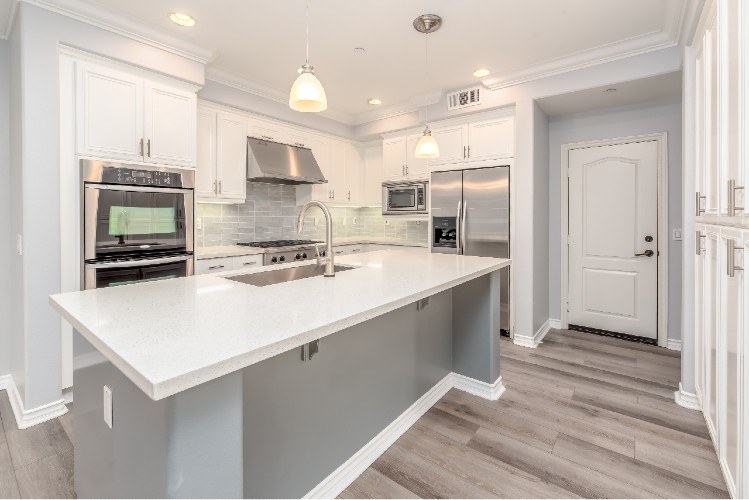 Smart Home Technology 
Everyone is already used to chatting with Alexa - the next step is getting the whole home on board. Smart technology encompasses everything from smart plugs, which know when to turn your lamp on and off, to smart thermostats, which can regulate room temperature based on occupancy. Everything from your entertainment systems to your lighting can ultimately be controlled, and is typically controlled by your phone for easy access.
Not only does smart technology help homeowners better utilize their homes, it can also help them save on the cost of energy/utility bills - something new homeowners love hearing. 
If you're thinking about upgrading your home to be "smarter," there are plenty of low-cost and mid-range options available to experiment with before you decide to invest in more expensive systems. 
Consistently top-rated smart home technology worth checking out: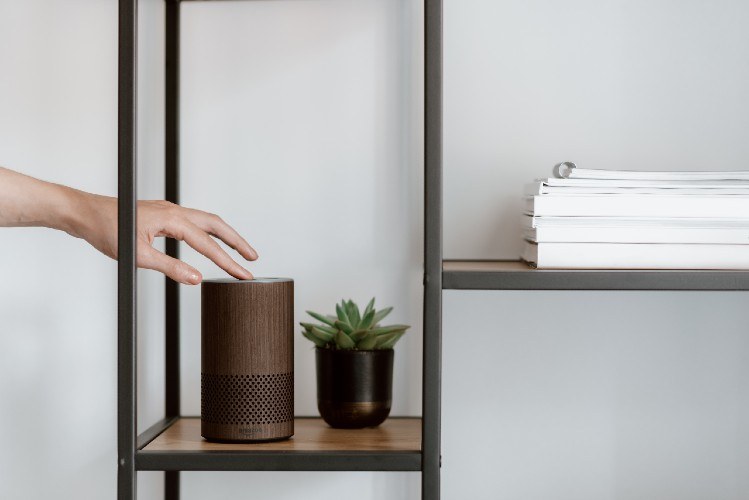 Home Office Set-ups
According to a YouGov survey, about 54% of people didn't have a remote work station in their homes. Not surprisingly, seeing co-workers on Zoom working from kitchen tables and other stand-in locations has been routine. Home offices may have fallen by the wayside for a couple decades, but they're definitely rising in popularity now. COVID-19 has not only made people aware of the drawback of not having the work-from-home option - it also may be permanently changing some work environments as people opt to continue working from the comfort of their own homes, even as bans lift.
 News9 has detailed how demand for home offices has even shifted outside, with people converting tiny homes and sheds into backyard "work spaces" rather than dealing with limited space indoors.
Built-in desks and dedicated work spaces are on the rise when it comes to things new homeowners are keeping an eye out for. Other features, like a strong internet connection, great lighting, and organizational helpers are at the top of want lists. 
Space, in general, may become a recurring theme post-COVID: after gyms shut down and homeowners realized the convenience of being able to work from home, interest in dedicated spaces for working out has grown as well. 
Here's what homebuyers can put in their dedicated office room: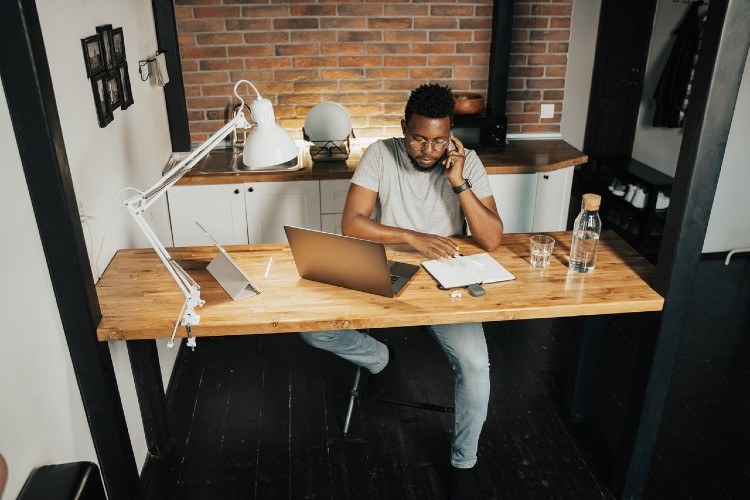 Walk-in Master Closets
Each year, the National Association of Homebuilders releases a report of top features in new homes. For 2020, the most popular new home feature was a walk-in closet in the master bedroom. The Wall Street Journal recently reported on this trend, which has been popular among middle-class homeowners and luxury home buyers alike. "This high-status approach to storage has become a potent symbol of self-worth in our collective imagination, with pristinely organized racks of clothing and shoes communicating a sense of control," notes the WSJ.
This is a pretty big shift from a decade ago, when features like outdoor fireplaces were near the top of the list. Millennials make up the bulk of new home buyers right now, and shows like Tidying Up with Marie Kondo have been at the top of their Netflix watch list. They've also typically spent years longer than their parents did renting rooms in shared apartments, and they crave the practicality of things like extra storage space and laundry access over lesser-used luxuries like hot tubs and outdoor kitchens. 
On top of this, social media has shown itself to be hugely influential in home decor and design - and closet/organizational reveals often amass millions of views on YouTube and TikTok. 
Here's what can help zhuzh up your organizational space:
The benefit of working with an experienced agent is that they can help you realize the full potential of any home you visit. An unused attic can be converted into a walk-in closet, and a tired kitchen can be revitalized in the right hands.