Not every city is a great match for home flippers. Cities where the average home price is high above the national average creates a barrier to entry for beginners - and cities with a shrinking population, or a chilly real estate market, can make it difficult for flippers to maintain a quick timeline. 
Orlando is a great city for real estate investors - especially newbies - for several reasons. For one, Orlando's population is growing. Over the past 10 years, it's grown 17% - with thousands of people relocating to this sunny city every year. 
Orlando is also home to some of the world's most popular theme parks. Not only does this industry keep hundreds of people in the region employed, but it also means the area is popular with Airbnb and rental property investors. In fact, Realtor.com ranked Orlando as one of the top 10 best markets in the country for house flippers (coming in at #8).
That said, there's plenty of competition out there for home flippers - thanks to shows like Masters of Flip and Zombie House Flipping, the practice is more popular than ever, which has led to increasing competition for easy-flip properties. Here's what you need to know.
Buying a House in Orlando
Option 1: Flip foreclosed homes
Buying cheap/undervalued home is the first step to house flipping. Foreclosed homes remain a popular way to get properties, and available foreclosed homes in Orlando can be found on the Sheriff's Office page. 
Do your research, though. Foreclosed homes are often vacant and in Florida's humidity, this can quickly lead to issues with mold, insects, etc. Every home on the market - foreclosed or not - has issues that would come up during a home tour or a home inspection, but foreclosed homes are often a bit of a gamble. Although you can pay for an inspection after the sale, homes are typically sold "as is" and you won't be able to cancel the sale even if there's an issue.
On top of this, you typically need to buy a foreclosed home with existing capital, or with loans from alternative lenders (friends, family, etc) because most banks won't give loans for foreclosed properties.
Option 2: Work with a Houwzer real estate agent
An agent can be your best asset in finding a suitable investment property - especially if you don't have a lot of experience. They have local expertise and can help you determine which homes have the "bones" of a good property (whether that's access to public transport, a big yard, etc) that will be easy to sell once it's spruced up. 
Realtors can be especially useful if you don't know the local neighborhood that well - they often know the ins and outs of what makes a place appealing to buyers. And because Houwzer agents are paid a salary, rather than a commission of the home's sale price, you can rest easy knowing that they'll show you the best home for you - rather than the home at the very top of your budget.
Option 3: FSBO Homes
For Sale by Owner Homes, or FSBO homes, typically sell for $60,000 less than they would on the open market - hence, they can be a great investment opportunity. Real estate agents often won't take their clients to FSBO homes both because the commission is less enticing, and because there is risk involved with dealing with owners not represented by an experienced Realtor. A home, after all, is a major purchase and you'll want to make sure all the paperwork from both ends is in line before you start working on your home.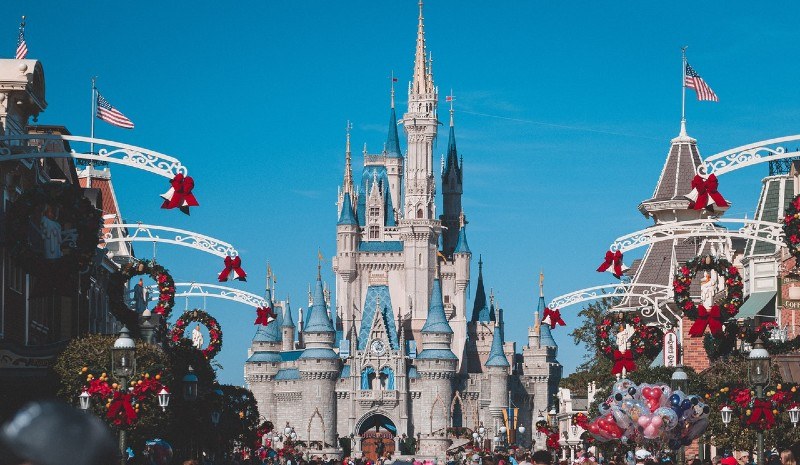 Homes You Should Avoid
If you're new to fix and flipping, you want to avoid homes that will turn into money pits. How?
Steer clear of homes with extensive structural damage (roof issues, foundational issues, etc). Not only will these problems require more permits, they'll require more cash - and the time spent fixing them could potentially delay your sale.
If you're new to house flipping, avoid homes built prior to the 1950s; some experienced flippers even say 1978 (as anything built before this year in particular needs to be checked for lead paint). Older homes tend to have more complicated issues that can trip up a first time flipper. This won't be too difficult in Orlando, luckily - Disney opened in 1971 and ushered in the majority of the area's economic growth. 
Homes with extensive water damage. This can be difficult to avoid in Florida, but it's worth noting because water damage can weaken drywalls, wreck electrics, ruin flooring and carpeting, and crack foundations. Florida is one of 21 states that doesn't explicitly require homeowners to document past flooding, so you'll need to be on the lookout for the tell-tale signs. In this case, it helps to have an experienced local Realtor on your side.
Homes that have been abandoned for a long period of time (unless you're willing to do a lot of due diligence). A lack of upkeep can quickly lead to problems in Florida's heat and humidity - and insects are a common issue.
Best Orlando Neighborhoods for House Flipping
Orlando is home to a diverse array of neighborhoods, and some are better for house flipping than others. Neighborhoods that are rising quickly in value are often ideal for house flips because: 
You'll make your money back more easily if simply holding onto the property is enough to increase its value

Once you finish renovating the home, you want to sell it quickly so that you're not eating into your profits with mortgage payments, taxes, etc - and hot neighborhoods tend to draw more buyers
It's worth noting that the Zillow Home Value Index for Orlando indicates that the average price of Orlando homes has risen 7.5% over the past 12 months. For this reason, it makes sense to invest in neighborhoods where the value is rising faster than average. 
While the average home price varies across these neighborhoods, the typical house flipper will be looking for a home that needs significant improvements - and therefore won't be quite as expensive as the average.
Here are several neighborhoods worth taking a second look at. 
Orlovista
Homes in neighborhoods closer to the resorts have seen strong growth over the past year - despite the pandemic. Strong demand means strong returns, and Orlovista has plenty going on to draw people here. Not only is it located near a local college, Valencia College, but it's an easy commute to downtown Orlando (10 minutes by car or 20 by bus) and has a reputation as a quiet, friendly neighborhood. 
Up 13.6% this year
Average home price: $176,300
Holden Heights 
Holden Heights is a popular suburban neighborhood of Orlando. Residents like the local parks, ample yard space, evening entertainment options, and proximity to downtown. 
Up 11.6% this year
Average home price: $150,368
Sanford 
This Northeast suburb of Orlando is one of the area's oldest incorporated cities and boasts both brick-lined streets and Victorian homes. This neighborhood is popular for young families, and though the 30 minute driving commute is a bit long for some, it's not prohibitively long for the average commuter. Sanford is also only an hour's drive from east-coast beaches. Though the average home price is a bit higher than others on our list, savvy investors can pick up foreclosed homes or older homes at lower prices and fix them up.
Up 9.9% this year
Average home price: $236,453
Milk District
The Milk District has been heating up lately thanks to a concentrated effort to rejuvenate the area. With trendy restaurants and shops nearby, it's not hard to see why this neighborhood could undergo the type of resurgence that Philadelphia's Fishtown recently underwent. If you're looking for an up-and-coming Orlando neighborhood to invest in, this is it. Though the neighborhood is too small for Zillor or Redfin to track average home price, the zip code that the Milk District resides in has gone up 8.6% since last year.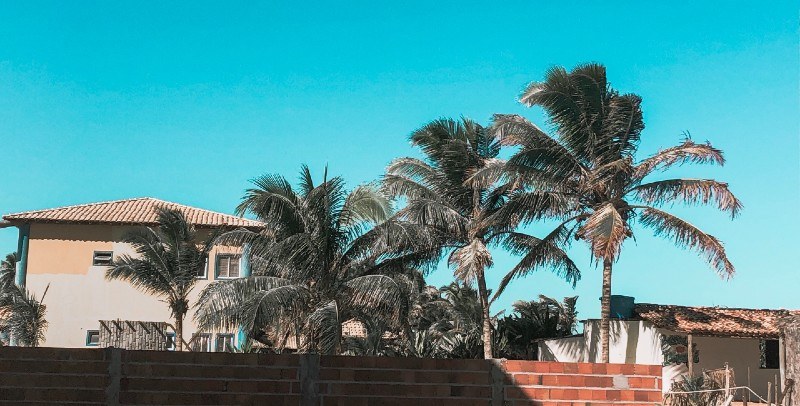 How Much Will it Cost to Flip a Property?
Costs vary widely for home flipping. If you're a beginning home flipper, your best bet is to renovate a property while occupying it. As an occupying owner, you'll be able to access traditional home loans to buy your property; you'll also be able to make use of certain tax breaks, like the Florida "homestead exemption," in which residents can write off up to $50,000 of their property's taxable value.
The 20% rule for fix and flip 
Beyond that, a good rule of thumb is to aim for a 20% net profit after all expenses.
"You should aim for 20% net profit after all expenses of your sale price," explains Bill Samuel, owner of Blue Ladder Development. "If you exit with anything above 15% that is generally considered a successful deal, but 20% is a good target to start with to give you some margin for error."
The exact cost will vary widely depending on what city you're in (building and labor costs vary widely by region), the extent of the renovations required, and how long you need to hold onto the property for. Rehab financial has a handy house flipping calculator that can help you get a better estimate of how much to spend on homes in your region, taking into account:
the anticipated purchase price
rehab costs
interest rate on your loan
anticipated project length
 monthly property taxes
 monthly insurance
utility bills
To get an idea of how much renovations will cost you, check out Remodeling's extremely comprehensive guide: it can show you city-specific data for how much a specific renovation will cost. The most recent Cost v. Value report for Orlando indicates that the job cost of several popular renovation projects would be:
Midrange bathroom addition: $44,378
Midrange bath remodel: $19,381
Minor kitchen remodel: $21,594
Deck addition (wood): $12,262
Entry door replacement (steel): $1,772
Manufactured stone veneer: $8,519
These estimates include both the cost of goods and the cost of labor: if you're going to install it yourself, or partially by yourself, the cost will be lower. The Cost v. Value report, though, can be a great tool for building an estimate of how much capital you'd need in order to flip a home: it can also give you an idea of what projects may get you more bang for your buck.
How to Start a House Flipping Business 
Why create a business for your house flipping? Two reasons: limiting your individual liability, and keeping your financial information in order.
If something goes wrong, for example, and you get sued by a contractor or someone you sold a house to, operating as a limited liability company (LLC) can prevent creditors from going after your personal assets.
You should also register with the IRS for an employment ID number (EIN) which you can use for tax purposes and for applying for bank loans.
Flip Insurance
Traditional home insurance doesn't cover house flipping, but insurance is important to have - especially if you plan on hiring contractors. Research your options beforehand, as many aspects of house flipping impact perceived risk by insurers (creating an LLC, for example, limits your risk, but it also makes you potentially more risky to an insurer). 
Many house flippers opt for general liability insurance, which is an insurance designed to protect your assets - it can cover everything from bodily injury to legal defense. 
City of Orlando: Relevant Info
Zoning
The city of Orlando has an easy-to-navigate web app that allows you to view the zoning of any property in city limits. You can also verify specific property use standards - important things for house flipping, such as setbacks and height limits - by calling them at  407.246.2269 or emailing [email protected].
Building Codes, Permits
Permits are required for most construction projects in Orlando, according to the city's government website. The permit process is when you will submit the appropriate fees, plans, documents, etc. The site details the various types of projects that require a permit and also outlines contractor requirements. 
It's important to make sure that you follow the city's requirements because failure to do so can impact your home sale. A lack of proper permits or skimping on contractor requirements is something you'll need to note in your Florida Seller's Disclosure. 
For Further Research: Flipping Reddit
Reddit can be a great place to ask local house flippers for advice, feedback, and ideas. The best Reddit communities to go to for home flipping in Orlando include: