Listing descriptions are a key part of selling a home online. A great description can help sell your home by drawing potential buyers' focus to your property's top features and updates.
Typically when you're going to sell a home, it's your agent's responsibility to create the real estate listing. They'll draw on their extensive knowledge of the housing market and understanding of what buyers are looking for to create it. However, agents have a wide range of experience - not every brokerage provides extensive training to listing agents like Houwzer does.
For this reason - or if you're considering selling your home as a FSBO (for sale by owner) property - you may want to know what a good listing description looks like.
Your Property Description Should Go Beyond the Photos
It's incredibly important to have professional photography for your listing - otherwise, people won't even bother reading the listing description. You should have numerous, well-lit photos depicting the entire property.
But because your photos will tell a clear story of what your home looks like, the description should do the heavy lifting of explaining what the photograph can't tell you.
For example, take a look at excerpts from this Houwzer listing for a two-bedroom home in Philadelphia:
"The home has recently replaced and historically certified insulated windows throughout, a Nest thermostat, original refinished Schuylkill pine floors, and a top-down paint job."
It's important to note upgraded details like "historically certified insulated windows" because this will be a huge benefit to buyers - but it's not something that one can observe through photos and on a small screen. Similarly: It may be obvious from the photos that the home features wooden floors, but it's an additional asset to realize they're original pine and refinished.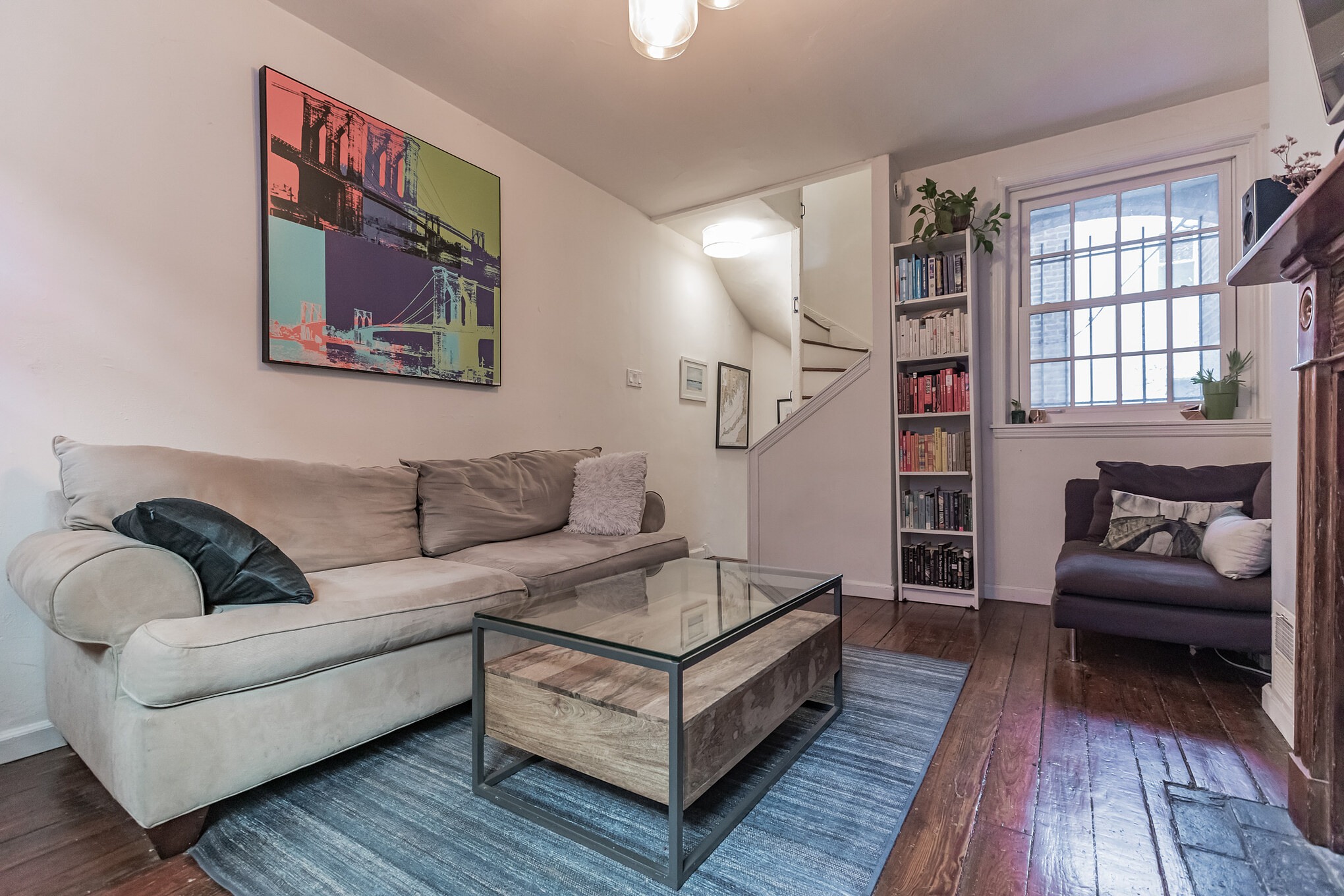 "You'll also notice a new washer and dryer in the basement making chores a breeze. This home is situated mid-block on this quiet street with no through traffic. Enjoy weekly neighborhood happy hours on the street and holiday block parties."
In this section, the description notes neighborhood details that can't be observed from a photograph. This serves as important information for home searchers not familiar with the local area - many families will prioritize living on a quiet street with friendly neighbors.
Noting new appliances is a good idea since a casual observer can't tell if your refrigerator, washer, or HVAC system is from 2011 or 2021 - yet new and upgraded appliances add immediate value to the home.
"I love a description that makes me feel like I'm actually in the space. I think the best listings use descriptive words that are chosen with purpose versus being chosen for flash," advises Orlando-based listing agent Kelly Isenhour. "Is it really a 'chef's kitchen,' and is the view from the back veranda really 'breathtaking'? MLS can make it difficult, but if we can use the descriptions to give buyers an idea of how the space can be used, we get them thinking of how their own families can fit into the home and make it their own!"
How to Write a Real Estate Listing
Writing a real estate listing doesn't have to be complicated. Here are some of the things you need to keep in mind.
Have an inviting opening line.
Help the buyer envision themselves in the space.
Use the correct vocabulary to describe your home's features (example: subway tile backsplash gets more to the point than "white tiles above kitchen sink").
Be detailed but concise - you want to keep your listing description around 250 words, to a maximum of 350 words. Buyers don't want to read a novel and you want them to focus on the real stand-out details of your home.
Include a call to action. "This one won't last long, so be sure to schedule your showing today!" at the end of a listing reminds buyers to be active participants, rather than passively clicking over to the next available home.
Every home is unique, so it's difficult to say exactly what your for-sale description should include. However, here's a few key features that you'll definitely want to mention if they describe your home:
Parking or garage (especially in cities)
Private backyard or deck/any outdoor space
Nearby transit access
Extras (pool, fireplace, etc)
Unique characteristics (lakefront property, exposed brick walls, vaulted ceilings)
Upgrades and renovations
Luxury amenities (chef's kitchen, walk-in master closets)
Mother-in-law suite
High-end appliance brands (Sub-Zero, Wolfe, or Bosch are worth noting)
House Listings: What NOT to Do
So what should you avoid in your home listing?
The point of a great listing is to help sell the home and net the seller the most profit. For this reason you'll want to avoid sounding desperate, whacky, or repetitive. Don't overuse buzzwords like "gorgeous" or "luxury," and double-check that you haven't misused any industry terms. Because reader attention is limited, focus on the truly standout features of your home.
What your listing shouldn't do:
Go beyond 400 words
Go under 150 words
Use words like must-sell, vacant, or potential (unless it's a true fixer-upper that will only appeal to flippers anyway)
Talk about yourself
Get too creative or "unique" - stick to the facts and avoid slang
Copy/paste from other listings: this should be specific to your home
Here's the info that populates automatically on sites like Zillow
House for Sale Description Example
If you're looking for a real estate ad example, here's one from a Houwzer listing in Orlando, Florida.
"Welcome to this magnificent home located in Windermere! This 2,682 sq. ft 4-bedroom, 3-bathroom home offers a lot to fall in love with! Pull up and notice the beautifully landscaped 1-acre property, step inside from the covered porch into the bright tiled foyer. Just off the foyer is a formal dining room with crown molding and chair rail.
Continuing through the home you will find a living room with access to your backyard and inground pool through the French doors. The family room with tall ceilings, mantel fireplace and large windows is the perfect place to spend some quality time together. The large gourmet eat-in kitchen is the at-home chef dream! Featuring stainless steel appliances, a center island, breakfast bar, recessed lighting, access to the backyard, and tons of cabinetry space there is little to desire!
The primary bedroom is a fantastic space, and features a large walk-in closet, and deluxe ensuite bath with a sizable stall shower, soaking tub, and dual vanity. The remaining three bedrooms are all equally spacious with ample closet space and two sharing a Jack and Jill bathroom. The backyard has a fully screened-in lanai featuring an inviting pool that provides an ideal spot to relax in the Florida sun!
Access to major highways nearby offers an easy commute to plenty of great shopping destinations, theme parks and restaurants in the surrounding area. Schedule an appointment today!"