The Coronavirus upended the profitable short-term rental industry almost overnight – and gig-economy players like Airbnb hosts have been hit especially hard. Hosts in major cities have gone from a steady stream of lucrative income to receiving no guests at all as countries close their borders and people worldwide hunker down and avoid travel. 
Now that we've had a couple months to process the ongoing impact of COVID, it is increasingly clear that global tourism will be impacted for the rest of 2020.
There are thousands of Airbnb hosts and property managers wondering how to deal with this unexpected financial blow. Though every situation is unique, here are four actionable steps you can take with your rental property to recover from COVID.
Refinance Your Second (or Third, or Fourth) Home
After a period of volatility we're seeing record lows on mortgage rates – and this includes second home refinance rates. Many homeowners who bought their homes within the past 5-10 years are now seeing rates 1% lower than their current rate or more. 

Lowering your mortgage rate by even a fraction of a percentage point can shave hundreds of dollars off your mortgage payment every month – that's money you can use toward your primary property, towards debt, or even towards renovations so that you can rent your property out for higher rates later on.

You can refinance a rental property just like you can with your primary home – so long as you meet the criteria for loan applications. Similarly to a single-unit household, homeowners who want to refinance a rental property will need a good credit score, a source of income (you may not be approved if you've been recently unemployed), and money to cover refinance closing costs (though this can often be wrapped into the mortgage). A higher loan-to-value ratio will typically be required than if this was your primary residence.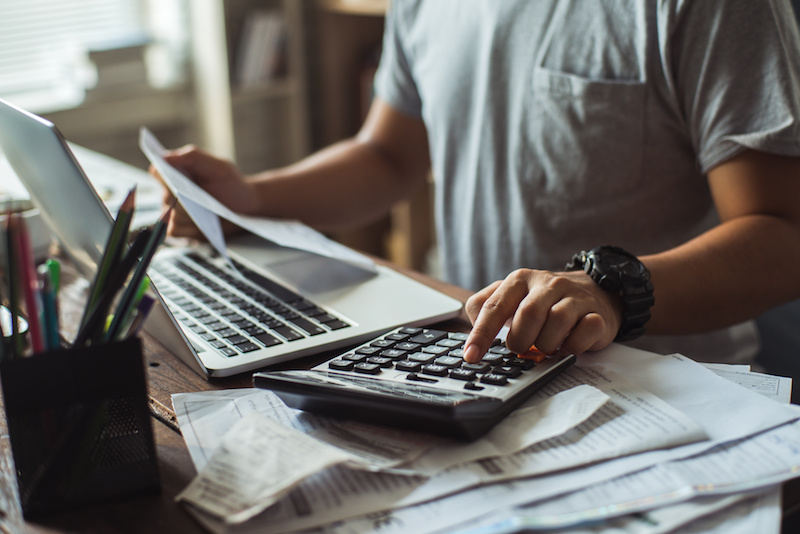 If you're experiencing temporary financial hardship, doing a cash-out refinance for your property can help you pay the bills and wait the crisis out. A cash-out refinance allows you to take on a new mortgage for more than you currently owe while receiving the difference as cash – and the cash can be used to pay off bills, buy groceries, or whatever you need. 

Alternatively, you can opt for a rate and term refinance to dramatically lower your monthly payments. This type of refinance will allow you to switch to a lower interest rate, or you can extend the length of the loan. Switching from a 20 year to a 30 year mortgage might cost more in interest over the life of the loan, it can dramatically lower your monthly payments. This can be a good option for homeowners who are willing to wait things out, knowing that tourism will rebound in 2021.
Our mortgage advisors can find the best rates for you and help you lock in your rate while it's low. Because they work with multiple lenders, they have access to the best rates on the market.  Fill out this questionnaire to get started.
Two steps you can take today: 
Check if current mortgage rates are lower than your existing mortgage rate
Get pre-approved to refinance your second home
Transition to a Long-Term Rental Formula
In the wake of the COVID crisis, Airbnb has been scrambling to find solutions for hosts. The company is now planning to invest heavily in long-term rentals as a core product offering. With more and more companies announcing remote work into the fall or through the end of this year, longer stays could become a popular option and escape.
While long-term rentals offer modest profit returns compared to short term rentals, they also come with more stability and limited risk. Guests booking homes for weeks or even months at a time are less likely to trash rooms or annoy neighbors, and they offer homeowners a steady and reliable source of income for extended periods.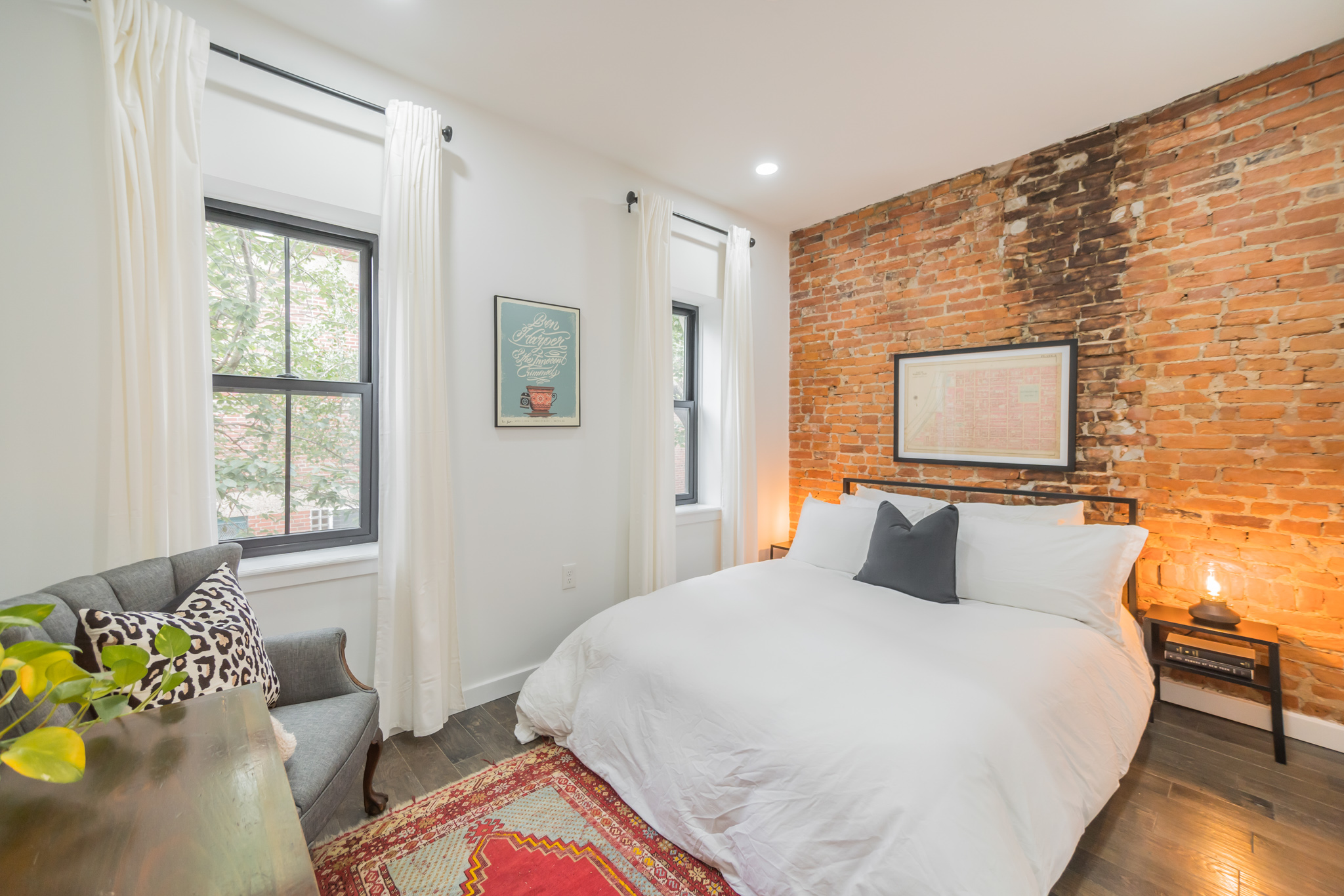 Numerous rental platforms can connect you to students, interns, isolating doctors, and transient employees who may be willing to pay a little extra for housing. These renters are more likely to be looking for housing right now, as opposed to vacationers who may not return to the rental market until 2021. 

This model is unlikely to provide enough income for homeowners who rely on their rental properties to return large dividends, since long-term renters will not be paying out $200+ per weekend. These homeowners may be better off selling their home and investing their money elsewhere. 
Three steps you can take today:
Calculate what you would need to charge long-term renters to make a reasonable profit
Revamp your listings to appeal more to long-term occupants, if needed (highlight kitchen appliances, work desks, etc.)
Cross-post your listing for maximum exposure (example: most cities have "available housing" groups on Facebook you can list on)
Plan Now, So You Can Charge More Later
In the immediate short term, there are limited options for maximizing profit from your rental property. When we look to potential annual profit, however, it's possible to use this time to create additional income months from now.
Our listing agents constantly counsel home sellers on the importance of selling your property before people ever step foot through the door – and these principles are equally true for rental properties. Your online listing sets up the expectation for what renters can expect, and will help them decide what your property is really worth. And you're going to be competing with a vast supply of rental homes needing people to fill them, so you want to make an above-average impression.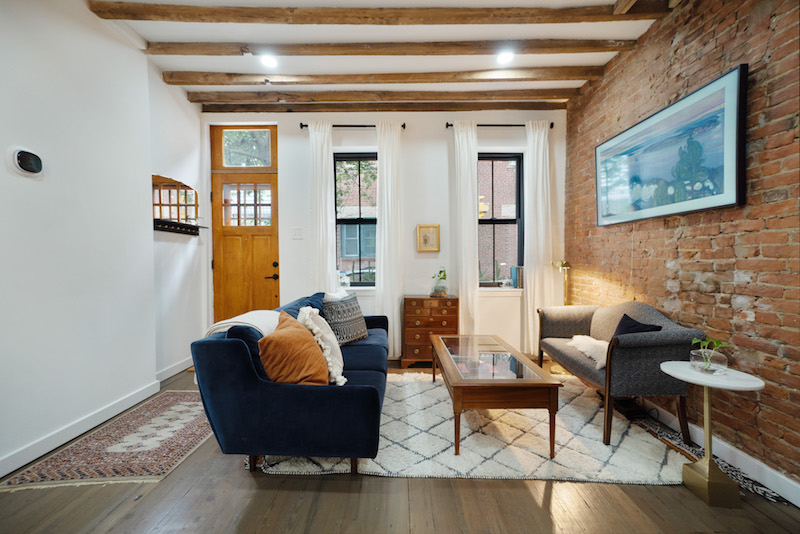 Now is the time to update and upgrade this space with affordable yet welcoming updates like fresh paint, framed art, plants, and decorative accent pieces. If you offer an outdoor space, is there somewhere to sit? IKEA has an affordable $50 table and chair set that can add instant urban-oasis allure. Cover up a drab, stained kitchen area with a faux-tile backsplash for $30 from Amazon. Even a $10 knot rug can add a dash of bright, inviting color to an ordinary kitchen. It might be time to swap out subpar mattresses, as a bad night's sleep (or a great one) often finds its way into a review.

You don't necessarily need to spend money to maximize profit, though. Inviting, accurate online descriptions and professional-grade photography can also make a big difference. Even if you're using a cell phone, focus on photographing your space while it's well lit, use a wide-angle lens with your phone camera to show more depth, and make sure you've highlighted important or unique amenities. Review Airbnb's recommendations for top-notch photography.
Now is also a good time to research ways to improve your ratings and user feedback, which will help your listings climb higher in the Airbnb algorithm once people are searching again. Read the reviews for your listing and take note of what your guests vocalized their appreciation for.  Look into popular listings in your area and find out what guests liked that you could implement in your home. Understanding what renters are looking for will help you know what to highlight and how to sell it. 
Consider the benefits of offering your guests a welcome package that includes a guide to the city, coffee, and a few local snacks. A local guide helps ensure guests have the experience of an intimate, local and personalized stay, and you can bulk buy these items for $5 – a small amount to pay for a gesture that can go a long way in making guests feel pampered. You can also offer your own list of neighborhood destinations and underrated gems. Sometimes having recommendations from a local can offer a more authentic experience than digging through Yelp reviews or wasting time at an overcrowded tourist trap.
The more 5 star reviews you receive, the higher your listing ranks in search results. Airbnb also notes that hosts with "instant booking" turned on will be placed higher in the listing algorithm.
Two steps you can take today:
Refresh your online offering to attract more guests
Refurbish your property so that you can increase your asking price
Cut Your Losses and Sell Your House 
Airbnb and other rental platforms have never been risk free for homeowners. There are hundreds of stories of homeowners getting stuck with thousands of dollars worth of damage from vacationing guests that Airbnb refuses to cover. 
This may have been a manageable risk profile before COVID-19, but we are facing an economic recession that could keep tourism – and therefore rental income – depressed for months (if not years). This study details how tourism in Northern America slumped for several years after the 2008 Recession. Given that this recession is also paired with travel restrictions, shuttered or limited capacity restaurants, and a lingering pandemic that is expected to return in waves,  tourism is taking a substantial hit.
If you decide you want to sell your rental property, particularly for financial reasons, you're going to want to keep as much of your home equity as you can. The biggest expense for sellers is agent fees, which traditionally take a 6% cut of the pie. But this commission model is outdated and irresponsible. The internet has greatly reduced the cost of selling a home, to the point that we can still offer full service with a top-rated agent for a flat $5,000 fee, plus 2.5% to the buyer's agent. Homeowners who sell with Houwzer save an average of $15,000 in commissions when compared to the industry standard of 6% (split between both agents).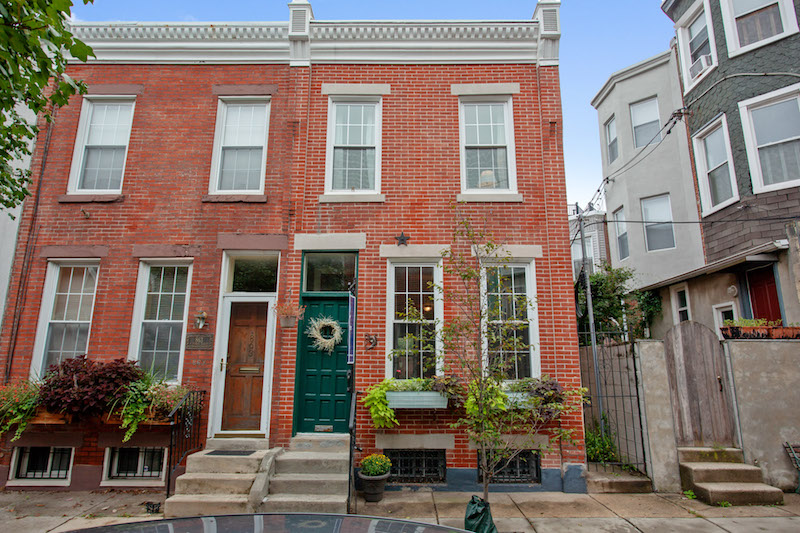 It's tempting to wait on the fence to see how the market rebounds. However, it could be a good time to sell your home as we are in a prolonged seller's market with historically low inventory. Of course, the economic impacts are just starting to be felt and eventually the recession could have a negative impact on home prices. Selling and saving with Houwzer can help recoup the loss of spring/summer guests. 

If you have a rental property or vacation home that you can no longer afford to manage, you want to sell your home fast. That's why it's worth noting that homes listed by Houwzer spend 55% fewer days on the market. Speak with one of our local experts to formulate a selling strategy for the current market. 
Two steps you can take today:
Connect with a listing agent 
Sign up for our free home selling webinar Save Thousands on a Better Experience
Our Advice: Get Ahead of Economic Uncertainty 
When it comes to renting out your property this year, Airbnb's constantly shifting policies aren't the only thing standing in your way. In March, numerous New Jersey shore towns including Cape May, Ocean City and Wildwood passed a resolution to temporarily ban all short-term rentals including guest houses, vacation homes, and Airbnbs. This move – along with others – has only highlighted the limited power hosts have. 

Though times are tough for 2020, homeowners are typically in a good position to have options. Airbnb and vacation home hosts can opt to refinance rental property, potentially with our top rated mortgage advisors; they can also sell their home with Houwzer to avoid racking up debt during this unpredictable dry spell. Alternatively, you can pivot your rental strategy to accommodate long-term guests, and you can use this time to think like a home seller and create an exceptional online listing. Good luck!