It's been a wild time to be a homeowner. Home values in Philadelphia increased by about 12% over the last year - and about 57% over the past five years (source: Zillow).
For homeowners who have been considering selling their homes, there has likely never been a better time to do so. If you're thinking about selling your home in Philadelphia, here's what you need to know.
Is Now a Good Time to Sell a House in Philadelphia, PA?
It's definitely a good time to sell your home whether you're in Philadelphia or Pennsylvania in general. Why? Both these regions have seen a strong seller's market over the past year. Philadelphia was one of the hottest real estate markets in the country for 2021, and Pennsylvania as a whole saw home prices appreciate by 11.86%.
The reason you want to sell now is so that you can take advantage of the ultra-competitive market while simultaneously having the option to get a low-interest rate on your next mortgage (saving you money). If interest rates rise next year - and chances are, they will (experts are predicting a full percentage point increase to 4% in 2022) - many buyers will leave the market.
"Right now it's a good time to sell because interest rates are still really low. They're not as low as they were, but as long as the interest rates remain low, you're always going to have buyers looking for homes," explains Philadelphia-based listing agent Brett Stephenson.

Having even two offers on your home, instead of one, can help you make thousands of dollars more on your home sale and reduce the number of contingencies you need to deal with - because it's competition that drives up offers. It truly pays to sell while the market is still hot.
And when it comes to what time of year to sell a home in Philadelphia, spring is king.
"Time of the year does play a crucial part. Our spring market is the ideal time to be listing a home - that is when we have the most buyers out there. Now, that doesn't mean a home listed in December isn't going to have a lot of activity, because some of them do," Stephenson notes. "But if you really want to maximize the number of people seeing your home, you want the Spring market. Which right now in Philly, starts pretty early - the middle of January, which doesn't sound like the spring, but that's actually when we start getting busy."
How Do I Sell My House in Philadelphia?
The first step to selling your home in Philadelphia is finding an experienced Realtor (read our guide on 15 essential questions to ask a Realtor for more info on how to choose one). We recommend finding someone who's familiar with your neighborhood, is experienced with negotiating, has positive reviews from past clients, and focuses on the sell-side of the transaction.
"Plan ahead," advises Stephenson. "If you know that you plan on listing your home in 3-6 months, start going through the home now to declutter, touch up spots, and get things ready. So that when we meet, we can list it and take the pictures real quick. A lot of people I meet with don't realize how much work they have to do, so we can't even get their home listed for a month or two until they take care of the stuff I can't help them with."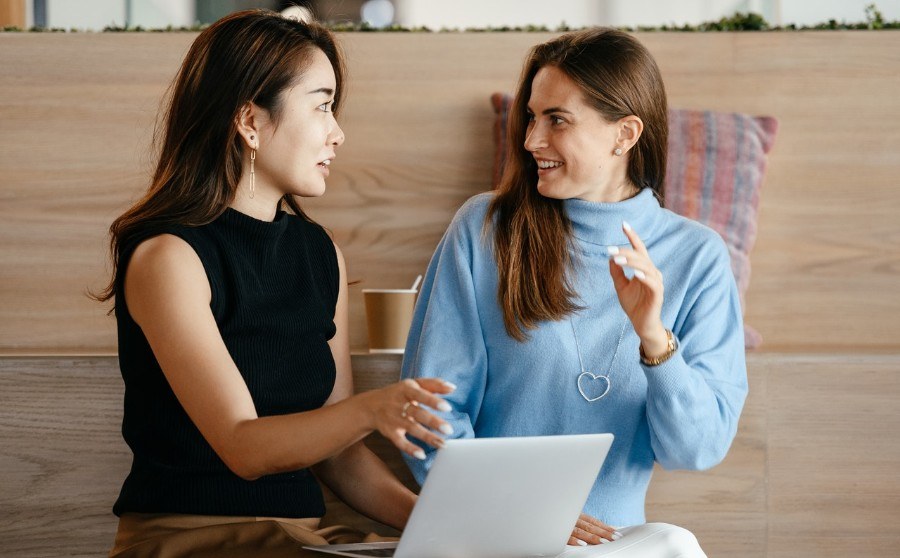 Why is Houwzer a Top Brokerage for Philadelphia?
Houwzer is one of the top-rated brokerages for home sellers in Philadelphia for several reasons.
They charge a $5,000 flat fee (with 2.5% for the buyer's agent) regardless of how much your home sells for. On average, home sellers save $15,000 on commission fees this way.
Agents specialize in one side of the transaction, ensuring that whoever you work with is an expert on listing and selling homes.
Houwzer agents are salaried employees who receive benefits. This means that they can focus on client goals, rather than commissions.
If you then buy a home with Houwzer, Houwzer will give you half of the listing fee back ($2,500) which you can use toward closing costs, your down payment, whatever you want.
The cost of selling a home often comes as a surprise to first-time sellers, in fact.
"For people who have never sold a home before, they don't really understand what the costs are to sell a home, and how much our model will actually save them," Stephenson explains. "They don't know what fees they're responsible for. They may have bought a home, but when you sell a home there are totally different fees that you're dealing with."
What's Unique About Selling a House in Philadelphia?
For the most part, selling a home in Philadelphia is similar to selling a home anywhere else. What you may want to pay attention to is closing costs, which often differ state by state - so what you've experienced before may not line up with your experience here. In PA, for example, transfer taxes (4% of the transaction) are typically split between the buyer and the seller (so the seller pays 2%). For a $400,000 home, that's $8,000. For more info, visit Closing Costs in PA: What Home Buyers Need to Know.
Stephenson agrees that home sellers should make themselves aware of transfer taxes and notes that due to the age of many homes in Philadelphia, another thing sellers should be aware of is: "Your sewer lines. They often crack because they're old pipes, and then the tree roots can crack them as well. You don't see as many of those issues in the suburbs as you do in Philadelphia."
While this is more of an issue for the home's buyer, rather than the seller, be aware that it could lead to a more complicated inspection. Or on the other hand, if your sewer lines have recently been checked or replaced, you may want to highlight this to buyers as one less thing to worry about.
If You Want to Sell Your Home Fast in Philadelphia, Trust Your Realtor's Pricing Strategy
When you hear about your neighbor the next block over selling their home for $100,000 over asking, it's easy to get caught up in the excitement. It's not uncommon for sellers to overprice their homes, hoping that someone will pay for it anyway.
The problem with this approach is two-fold. First, homes in Philadelphia vary widely in terms of perceived value. The neighborhood next to yours might be considered much more attractive to buyers because it receives less traffic, despite being just a stone's throw away. Pricing your home to attract only the most desperate buyers on the market - who are not as price-sensitive - is not a great profit strategy because again, it's competition for homes that truly drives prices up.
If you price your home too high just because your neighbor did and your home doesn't sell in the first few weeks, buyers are going to start wondering: "what's wrong with it?"
"The first week on the market is when your property is going to be the hottest. If we list a home and I know that it's overpriced - which has happened - we are not going to get the activity through the door that first week, which is the most crucial time to list," warns Stephenson. "Once you get past that first week, you have to make price reductions and stuff like that. So pricing appropriately is extremely important for getting people in right when the home comes on the market."
What's the Best Way to Market a House for Sale in Philadelphia?
Whether it's open houses, signs, flyers or online listings, there are plenty of ways to advertise homes to interested buyers. When it comes to which marketing technique is the most effective, though, Stephenson explains that professional photography is key.
"People are pulled to the house by the pictures that we post. If we have good pictures, they come out to the home," he says. "You'll see some other agents who post cell phone pictures of the place, or stuff like that - that's not going to get the people out there, and that's going to result in them not getting top dollar for their home."
One of the benefits of working with Houwzer is that they ensure every listing has professional photography in order to ensure it gets more views - and subsequently more interest from buyers.
"At Houwzer we have a couple of companies that we work with - they produce the highest quality of pictures, and take the important pictures to show the home off on the MLS," explains Stephenson. "That is one reason we get more people drawn to our listings, as opposed to other local Realtors who may skip on the cost of photography and the home just doesn't get the activity that it should."
Interested in selling a home in Philadelphia with Houwzer (and saving an average of $15,000)? Get in touch here.
Left photo: Cell phone photo. Poor staging and a vertical shot mean the photo is focused on the trash bin, and it's difficult to see the room's size or its features. Low resolution means a blurry light fixture.
Right photo: Houwzer's photo uses a wide-angle lens and a strategic angle to make the room feel open and inviting. It's easy to see the room's entire layout.

For Further Reading