It's easy to lump everything South of Washington Ave. as "South Philadelphia," yet this region encompasses many distinct neighborhoods that have their own unique character.
When it comes to affordability without giving up on city amenities, South Philadelphia is hard to beat. Depending on where you live, Center City might only be one 15-minute subway ride away - and there's plenty more within easy walking distance. Yet you can still find homes in the South Philadelphia neighborhoods at price points that are a distant memory for places like Fishtown, Northern Liberties and Society Hill.
Are you interested in further exploring these South Philly neighborhoods? Here's what you need to know.
Emerging Development in South Philadelphia
When you compare Philadelphia to nearby New York, it's clear that Philadelphia still has the potential for greater expansion and utilization of its space in a way that's no longer possible in NYC. Despite Philly's increasing population, there are numerous areas along the river - on both sides of the city - that are home to little more than former industrial warehouses. That's changing, though, and there are exciting developments underway.
South Philly real estate will undeniably be impacted by the many upcoming changes. Here are several popular up-and-coming South Philly neighborhoods right now.
Dickinson Narrows
Zip codes: 19147, 19148
Average home price: $413,500 (Sept '22)
Want a neighborhood within easy walking distance of everyone's favorite South Philadelphia neighborhoods for eating out options - Passyunk Square, Queen Village, and Little Saigon? Then Dickinson Narrows might be the one for you. The name for this area is spot on, as the neighborhood covers a narrow rectangle spanning from Washington Ave to Mifflin Street.
If you live near the 47 bus, it's just a 15-minute straight ride to Center City. Street parking is available, though like many residents, you'll be circling for a while if you return past 9pm. Coffee shops, bakeries, and watering hole-type bars are spread across this neighborhood that is mostly comprised of traditional row homes. Numerous well-maintained parks lend the area some greenery.
A local favorite is Bok Bar - this rooftop beer terrace is housed in a former elementary school (the rest of the building is now used by small businesses and artists). Rather than have its own menu, Bok Bar features a rotating list of foods featuring other local restaurants - bringing tasty visibility to some of Philadelphia's most exciting up-and-coming eateries.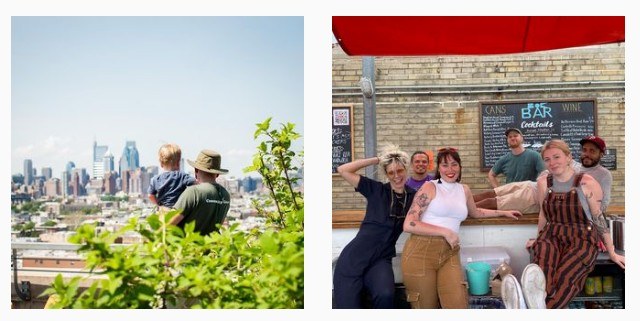 Pennsport
Zip codes: 19147, 19148
Average home price: $370,000
Located to the east of Dickinson Narrows, Pennsport includes the commercial corridor of Aldi, Walmart, The Home Depot, Target, and others. The river-side slice of the neighborhood has few homes, but west of I-95, this residential area is quietly gaining traction as rising home prices push Philadelphians to explore new areas.
Although several chain restaurants can be found next to the river, most residents seem to enjoy local establishments like the highly-rated Musi BYOB (Israeli) or Moonshine Philly (craft brews and cocktails). There are also plenty of coffee shops for work-from-home patrons.
In this neighborhood, you've got a bit of backup parking available under the Delaware Expressway to the east. For many residents, this helps them avoid the 30-min search at the end of a long evening for a single space to squeeze into.
Lower Moyamensing
Zip codes: 19148
Average home price: $413,500
There's no upper Moyamensing, but that doesn't stop Lower Moyamensing from carving out its own distinct personality in South Philadelphia. This quiet, residential area is full of historic row homes and unassuming local businesses.
Eason notes that the recent development of this area is likely to change it - for the better, improving property values and bringing fresh life to the area.
"If you go to the East side [of South Philly], they just started expanding the port by IKEA. Which is huge news. They're also tackling the old ports and turning them into stuff. Most likely if they follow NYC or other world trends, it'll be homes, and that's going to get better after they cap 95," explains local Realtor Chad Eason.
"From Dickinson Narrows, Pennsport, Lower Moyamensing, you're going to be able to walk to the river, and there's going to be more jobs based on them expanding and improving the port. It's going to be a gamechanger here - there's gonna be a ton of stuff that happens just from trickle down."
Point Breeze
Zip codes: 19145, 19146
Average home price: $365,000
Point Breeze is a neighborhood that has seen rapid development over the past several years. Attention turned here after Fishtown became too expensive for easy house flips - making Point Breeze the next "up and coming" neighborhood for entrepreneurial flippers. Many of the area's row homes now boast contemporary finishes and recently redone walls, floors, and countertops - available for a fraction of the price one would pay in nearby Graduate Hospital.
The downside to an increase of interest in the area is that parking has become more difficult to find. If you rely on public transportation, however, Center City is only a 20-minute ride away via the 17 bus. One downside to Point Breeze is the lack of greenery - for people who appreciate trees, you might be better off going East or West.
Like other areas that have seen a lot of movement recently, it can be a block-by-block experience and people interested in moving here should do their research first to make sure they're comfortable with the vibe.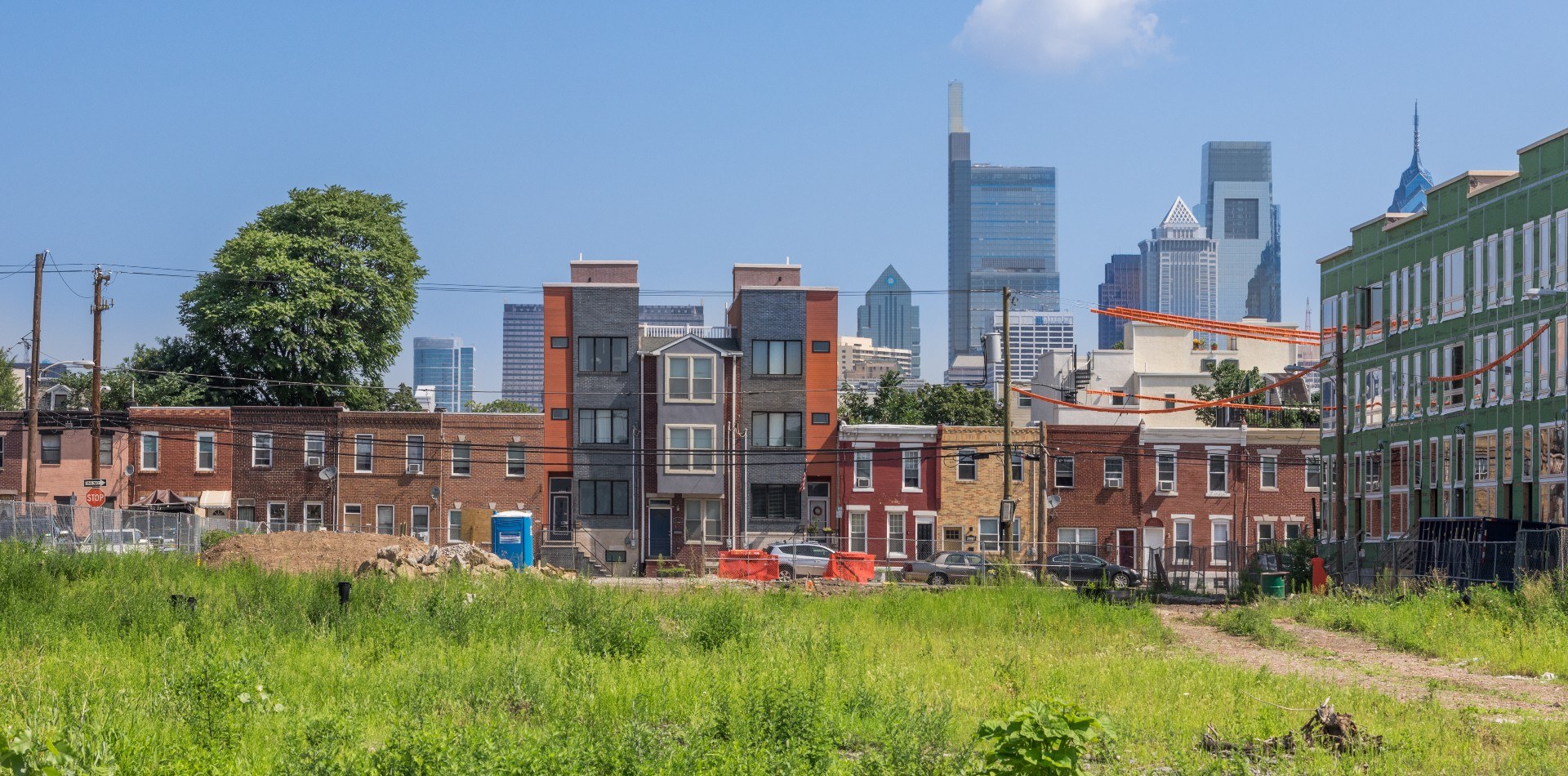 Grays Ferry
Zip code: 19103
Average home price: $228,000
In many ways, Grays Ferry has benefitted from a resurgence of interest in the Point Breeze neighborhood nearby. As that neighborhood has started to finally level out, real estate investors looked west at potential gems in the rough in Grays Ferry.
Although residents may not have as many options for food and drinks as they might in nearby Passyunk, there is still plenty within walking distance and locals often enjoy the neighborly vibe present at places like Dean's Bar and Dock St. Brewery.
If you can take the 12 bus North, it'll only be about a half hour to Center City - with no transfers. There is also ample street parking in this neighborhood, though like with many neighborhoods in South Philadelphia, it can be difficult to find spots - particularly late at night.
If you're interested in renting or owning a home in this neighborhood, check out the street in both the day and night. Even within this neighborhood, experiences can vary widely block by block.
"Girard Estates, Grays Ferry - the whole idea there is that they're rebuilding there," notes Eason of the plans for the former refinery site. "Buying in Grays Ferry now is a good deal because there's acres of new construction coming in behind you in the next decade."
Girard Estates
Zip code: 19145, 19148
Average home price: $259,950
Stephen Girard was potentially the richest man in the United States back in the 1820s. When he died, he left his vast estate in South Philly - along with $6 million (worth almost $200 million today) to the city of Philadelphia. The outcome was the creation of 481 rental homes, which were then sold to private owners in the 1950s. The large Colonial-style, semi-detached homes with porches and yards are uniquely distinct compared to the traditional row homes that can be found throughout most of Philadelphia, and the planned layout of the neighborhood creates the sense of a "village within the city."
Residents praise the community feeling of this urban enclave and enjoy its quiet streets, ample options for public transportation, and the nearby FDR park, which serves a green oasis away from the city proper.
Interested in figuring out which neighborhood is the right fit for you? A local agent can help you decide.
Common Questions
Is South Philly still Italian?
While many Italian-Americans continue to make their home in South Philadelphia, the area is home to a diverse mix of residents. Little Saigon is home to hundreds of Vietnamese Americans, while the Italian market is now home to a strong Mexican American community. And according to the 2010 census, black Americans total about 25% of the South Philly population.
Is South Philly safe?
South Philadelphia comprises numerous neighborhoods across a wide swath of the city and includes thousands of residents. Like any major metropolitan area, there is some crime, but it's easy to find information on the crime breakdown neighborhood by neighborhood and violent crime versus property crime.
Does South Philly have good food?
The Italian Market, along with Passyunk Square, offer numerous options for eating out. Everything from classic Italian, to cheesesteaks, to modern brunch fare, to Indian can be found here. Several South Philly restaurant chefs have received the prestigious James Beard award, including Chef Cristina Martínez of Mexican restaurant South Philly Barbacoa, John Bucci of John's Roast Pork, Marc Vetri of Fiorella Pasta, and many more. Whether you're looking for vegan noms or BYOB restaurants, there's plenty to choose from.
For Further Reading