If you're single and looking to mingle in Philadelphia, you're not alone: according to Billy Penn, Philadelphia has a relatively high percentage of singles (about 55% of the population). Neighborhood guides often focus on locations that make sense for young couples, families, or retirees, but single people have their own unique wants and needs that can make one area far more appealing than another.

"Philly is a lively, social city with lots of great bars, restaurants, and outdoor activities during the warmer months. It's affordable so it's absolutely perfect for a single professional," explains Philly speed dating CitySwoon rep., Benjamin Goodman.
Where can you go out, meet people, and establish your own community of friends? Here are our top neighborhood recommendations for singles in Philadelphia.
#1 Singles Neighborhood: Fishtown
Fishtown - as one of Philadelphia's trendiest neighborhoods - gets accolades from nearly every neighborhood guide, and singles would be remiss to overlook this eclectic neighborhood. Like a vintage shop brimming with unique treasures, Fishtown is crammed with anything and everything - from upscale ice cream shops to an arcade-themed bar to an Irish pub that's nationally renowned for its Italian food.
Why it's great for singles: Bars, bars, bars - throw a stone (or a fish) in Fishtown and you're likely to hit one of the best bars in Philadelphia for singles, where people are mingling every night of the week. The large number of pubs, restaurants, and entertainment venues within easy walking distance have ensured that this area is popular amongst the un-coupled crowd, and local watering holes like El Bar and Johnny Brenda's always draw crowds of friendly people.
"The Fishtown neighborhood is youthful, hip, and 'on the rise'! There are dozens of cool bars and restaurants to meet new people including my personal favorite, Barcade," says local Realtor Kyah Brown.

As the area matures, home prices are no longer a steal the way they used to be. Still, some deals can be had - especially where the neighborhood borders Olde Richmond and Olde Kensington.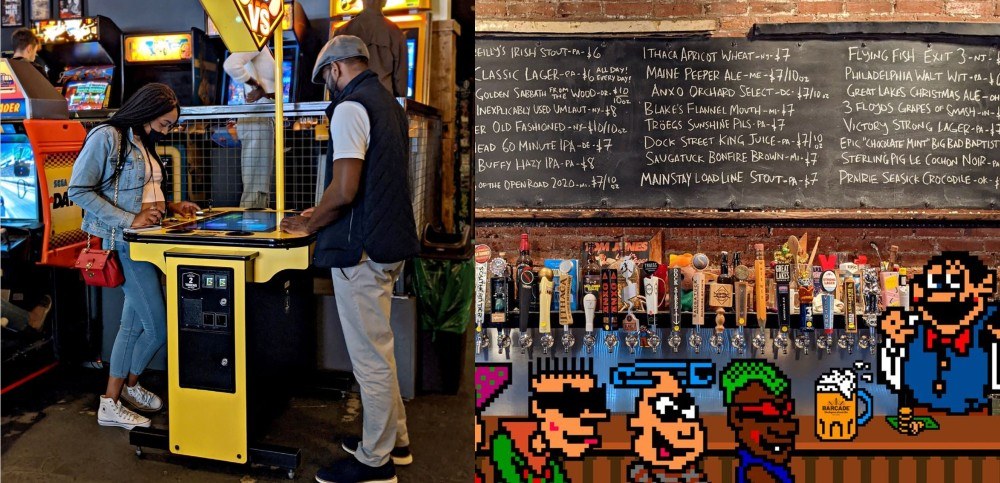 #2 Singles Neighborhood: Manayunk
For many people, Manayunk is the answer to living in the big city without adding an extra hour onto the commute. Straddling the Northwest corner of the city, this area is popular amongst both Philly commuters who want to get away from the city center, as well as suburban commuters who don't want to settle down in the more family-oriented King of Prussia. Hilly streets and riverside pathways lend this neighborhood a unique flavor, and Main street (which hugs the Schuylkill River) has everything from Pho restaurants to boutique furniture stores.
While it had a reputation as "bro heavy" in the past, nowadays Manayunk has grown into a destination for all sorts of people. Grad students, young professionals, and creatives have all flocked to this area.
Although Center City is only a half-hour drive away, a lot of Manayunk folks find themselves comfortably ensconced here thanks to the presence of fitness studios, coffee shops, and live music venues. Walk in any direction and you'll be able to find a bar with good vibes and something delicious on tap.

Why it's great for singles: Single people new to the area often end up settling in Manayunk due to its proximity to so many different economic hubs. The neighborhood is overall home to a younger crowd of students, post-graduates, and young professionals that keep the bars and chic fusion restaurants packed year-round. Intimate music events at the Grape Room, Wednesday night trivia at Pitchers Pub, and yoga at Yoga on Main allow for ample mingling opportunities.
#3 Singles Neighborhood: Washington Square West/The Gayborhood
If you want a neighborhood that's overflowing with going-out options, the Gayborhood is for you. This area goes by several names but the important thing to know is that it's an epicenter of city nightlife options. As the name suggests, this area is friendly to singles of all persuasions, and it's hard to walk in any direction without coming across a fresh new option for dining or drinks. The neighborhood's proximity to Center City has helped boost its popularity, while brick-paved sidewalks, Georgian-style homes and large, leafy trees lend the neighborhood charm. Located just steps from Philadelphia's historic landmarks, this neighborhood is teeming with possibilities.
This neighborhood is popular among young professionals who are willing to trade space for downtown and nightlife proximity. There aren't as many homes in this area so much as condos and apartments, but for singles who prioritize getting out and about over having a ton of space, that isn't always a problem. While you might not have a huge backyard, you can walk 5 minutes to Bleu Sushi, then have a glass of pinot noir at Tria Cafe, where the tagline is: "give me more wine or leave me alone." Finally, finish your night up at Woody's with all-night dancing: no Uber ride necessary.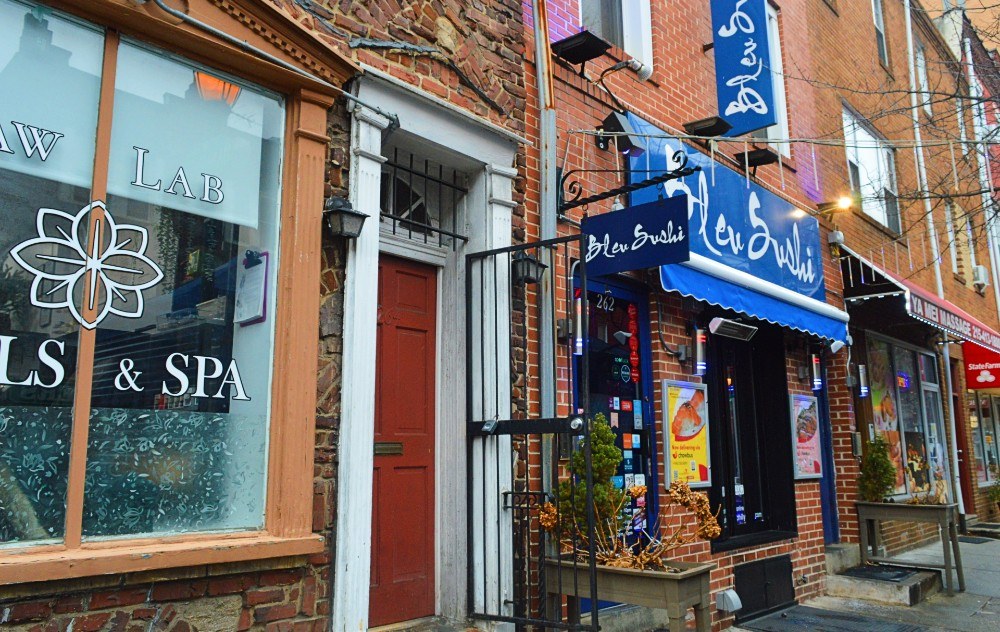 #4 Singles Neighborhood: Point Breeze
Point Breeze is undeniably one of Philadelphia's up-and-coming neighborhoods: few have been as rapidly changing over the past several years. Hip locales like American Sardine Bar and Pharmacy Coffee Shop ensure there are places to meet and mingle. Getting to Center City is a fairly simple commute, but for late-night fun, it's often easier to swing on over to neighboring Passyunk Square and to Dolphin Tavern on Broad - a former go-go bar for sailors turned hip Dive Bar/Nightclub that attracts singles from all over South Philly.
"Point Breeze is a very diverse and centralized neighborhood. You'll find tons of new development alongside 100+-year-old homes. Most residents are well established, with many growing families of all ages," notes Brown.
Why it's great for singles: Point Breeze is less of a bar-hopping scene than Fishtown - what makes it single-friendly is its affordability and demographics. Many first-time homeowners here are one-family units - according to Statistical Atlas, only 16% of households are married couples here, with the majority being single people or single parents. By comparison, most neighborhoods in Philadelphia are far more coupled up (Queen Village, for example, is 35% married couples). It's easily one of the best neighborhoods in Philadelphia for someone looking to treat their home as an investment.
#5 Singles Neighborhood: Passyunk Square
Passyunk Square has the potential to be the new Fishtown - or something like it. Historic rowhomes meet vintage shops and street eats in this charming South Philly neighborhood. This is the place to go for individuals craving a more neighborly feel, without sacrificing urban convenience.
Why it's great for singles: East Passyunk Ave is home to a slew of restaurants, bars, and unique shops and the energy level here is always high. Affordability is a big reason singles are drawn to this area - whether you're opting to rent with roommates or investing in your first rowhome, prices here haven't reached the crazy highs of Rittenhouse and beyond. Young professionals are continually drawn to this community with its hip offerings combined with reasonable housing prices.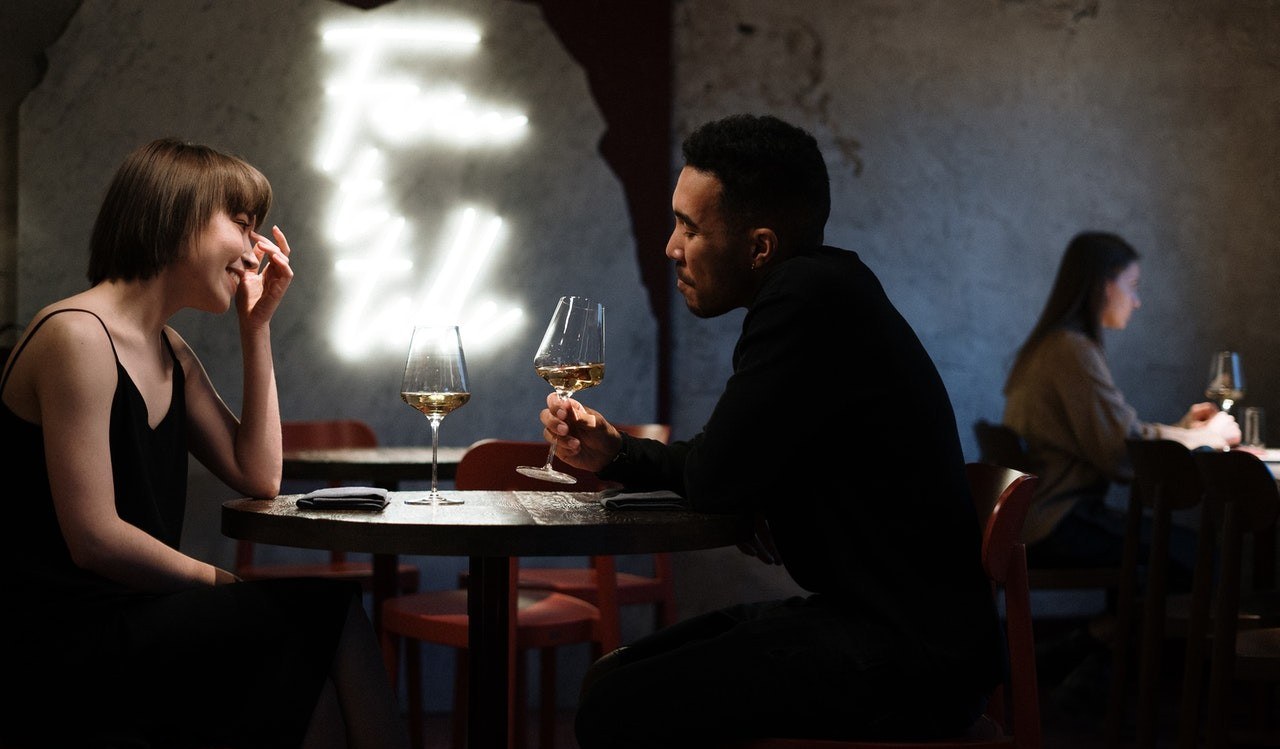 #6 Singles Neighborhood: Ardmore
Although single people often gravitate towards the city proper, both jobs and the possibility of larger home sizes draw plenty of people out into the suburbs.
Amongst the Philadelphia suburbs, Ardmore is one of the best neighborhoods for singles thanks to its concentration of bars, restaurants, and venues, relatively high population of singles (52% according to Movoto), and high walkability score, which will enhance your ability to mingle with other locals - and you won't feel like you're isolated from the rest of your neighbors.
Its vibrant business district holds its own thanks to a variety of specialty shops and funky eateries, set to a backdrop of historic architecture and tree-lined streets.
Ways to Meet and Mingle for Singles Philadelphia
If you're single - and especially if you're new to the city - it can sometimes be hard to meet other singles. Here's where you can start.
For Further Info