The smarter way to buy before you sell: use our cash.
In a hot market, selling your home isn't difficult. The hard part is landing your next home. When you buy before you sell with Houwzer, you make a more competitive cash offer to win your dream home before selling the one you live in.
Lock in your next home first. Avoid the uncertainty that comes with buying and selling at the same time. Use our money to buy your new home in cash. Sell the old one later.
Make an offer that actually wins. Sellers hate the risk that comes with contingent offers. By removing seller and financing contingencies, your offer will be more attractive to the sellers you're trying to win over.
Only move once. Moving is a headache. Don't do it more than you have to. Selling later saves you the trouble of trying to line up your closings perfectly or scrambling to find somewhere to live in between.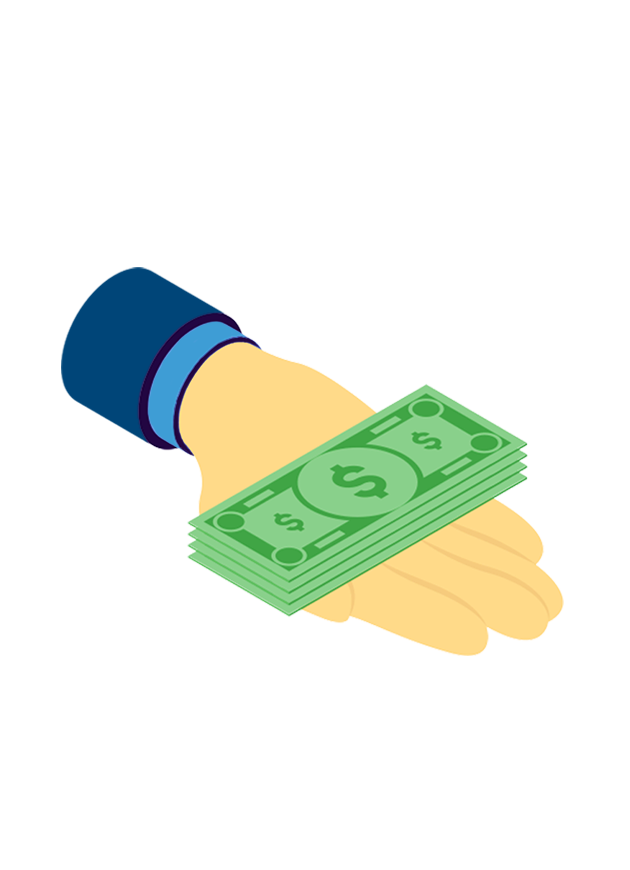 How It Works
1
Convenience Offer™ requested
Houwzer estimates the value of your home ("Houwzer Estimated Value"). We will present a cash offer at 5-7% below that value.
2
Cash Advantage™ agreement signed
Get approved through Houwzer Mortgage and prepare your 10% down payment deposit which includes earnest money (paid after your offer is accepted)
3
Receive 'proof of funds' and make offers
Proceed with making a cash offer on a primary residence. There will be no requirement for a mortgage or appraisal contingency which will boost your negotiating power!
4
Your offer is accepted
Complete the purchase process and get ready to move!
5
List your home
List your home with us. You have the right to cancel our offer at any time for a "replacement buyer." When you get a better offer, cancel the Convenience Offer™ and accept the better one. Or... skip the showings and open houses and go right to settlement. 
6
Settlement
We can settle in as fast as 20 days. If we purchase your home, we will list it for sale. If your property sells for a price over what we paid, less expenses, we split the profit 50/50 with you! 
Get a higher offer on your home on the market or take us up on our Convenience Offer™.

Let's Compare
| | | Traditional Process |
| --- | --- | --- |
| Full service experience with a licensed agent | | |
| Assurance your old home will sell | | |
| Cash to purchase your dream home | | |
| Buy & move into your new home first | | |
| Skip showing until after you've moved out | | |
| In-house mortgage advisor | | |
| Only move once | | |
| Cost of listing services | $5,000 | 3% of Sale Price |
Get the power to make your next move.

Buy Before You Sell may be a good fit for you if...
1. You're competing with other buyers in a hot market.
Contingent offers can cause you to lose a home. Give yourself the competitive edge you need to win by accessing your equity early, turning your offer into cash, and removing home sale contingencies.
2. You need the money from your home sale in order to buy your next one.
We let you borrow our cash so you can go ahead and lock in your next home first, sell your current home for the maximum profit later, and then finance the home with your equity in hand.
3. You don't want to deal with keeping your house ready for showings.
Selling a home while your family is living in it can be a huge pain. Our 45 day grace period buys you time to move out so you won't have to deal with rounding up the family every time there's a showing request – or panicking because you left dishes on the counter.
4. You want to have more certainty.
Buy Before You Sell enables you to lock in your next home and keeps you from scrambling to find a place to live in the interim if your home sells quickly. Our Convenience Offer™ gives you the confidence of knowing your home will sell so you can move forward with your next purchase.
Our Track Record
$1.5B+
We've bought and sold homes worth more then $1.5 billion.
3,500
We've helped over 3,500 people buy and sell their homes.
4.9
We average 4.9 out of 5 stars with over 1,500 client reviews.
Frequently Asked Questions
The Houwzer Convenience Offers™ program gives you a firm offer on your old home, as a backup offer that you can use to move forward with confidence and show to mortgage lenders if needed. The offer is based on our agent's assessment of your home's fair market value, and the offer will be slightly below market value to cover any additional transfer taxes and transaction costs if you close on the offer and Houwzer buys your home.  While holding our offer, Houwzer Listing agents work to sell your home for maximum value on the market.  You can use our offer whenever you want or need to.
We charge a flat $5,000 to borrow our cash to buy your next home (Buy Before You Sell).
And unlike traditional agents who charge sellers a 6% commission which is split between the listing and buyer brokerages, we'll only charge a flat $5,000 listing fee to sell your old home, plus 2.5% to pay the buyer's agent.