The hassle-free way to get a headstart on buying your next home.
When you list your home with Houwzer, a Convenience Offer® empowers you to be a more competitive buyer. Use it to start making offers on your next home immediately, keep it as backup, or use it as leverage in negotiations with buyers.
Get a headstart on securing your next home. We lower your risk, instill you with confidence, and amplify your buying power. Use the Convenience Offer to pre-qualify for your next mortgage.
Remove "home sale contingencies" from your offer. Make your offer more attractive, make it sooner, and don't fret about the contingency.
Gain certainty and negotiate with leverage. Compel buyers to make their best offer the first time by letting them know there's another offer on the table.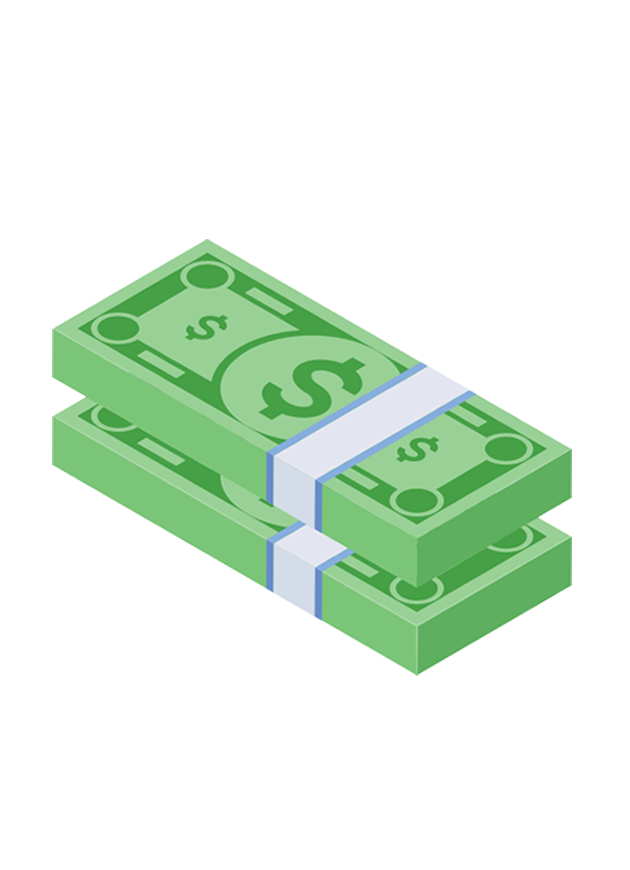 How Convenience Offer® Works
1
Sign a listing contract
You sign a listing contract with Houwzer. After your contract is signed with Houwzer, let your Listing Agent know that you would like a Convenience Offer. 
2
Getting a Convenience Offer®
Our dedicated Convenience Offer team will review the property and send you a preliminary offer within 24 hours. If you wish to pursue it further, we ask you to upload a walk-through video and photos, and answer a few questions.  Then we can provide you with a binding final offer.
3
List with Houwzer
It's time to get your home on the market. Our full-service listing team takes care of photography, MLS listings, open houses, and more for you.
4
Convenience Offer® safety net
Having a cash offer on the table already ensures that buyers will need to work to stay competitive, rather than lowballing or tacking on contingencies. Because you already have a cash offer in hand, it's easier to qualify for your next home with your lender. You will have the right to cancel our offer at any time. When you get a better offer it will simply replace the Convenience Offer®.
5
Sold!
When you accept a better offer from a Replacement Buyer, the rest of the process is a straightforward real estate transaction that we'll guide you through - each step of the way, all the way to settlement.
 If your house doesn't sell within the first 30 days, you'll already have our offer - and you can schedule a settlement date with the Convenience Offer®. To purchase your property, we require a home inspection (with repairs) and HOA document review (if applicable). We can settle in 30 business days!
$1.5B+
We've bought and sold homes worth more than $1.5 billion.
3,500
We've helped over 3,500 people buy and sell their homes.
4.9
We average 4.9 out of 5 stars with over 1,500 client reviews.
Frequently Asked Questions
The Convenience Offer® is a firm, all-cash, offer from us for your current home.  The offer is good for as long as your home is listed with us.
Once you have signed a Listing Contract, we will be able to provide you with a Convenience Offer within 24hrs of requesting one. After 30 days on the market, you will have the option to fully accept the offer.
Currently, we are only able to extend Convenience Offers to single-family or townhouse properties (no condominiums) and where HOA rules allow.
The program fee to home sellers for using Convenience Offers® is $2,500 in addition to the normal listing fees due at settlement. 

Fees with a Replacement Buyer: $2,500 program fee + $5,000 listing fee
Fees if our Convenience Offer team buys your home: $2,500 program fee + $5,000 listing fee + 2.5% Buyer Broker Fee
No, it isn't. The Convenience Offer takes into consideration the costs of holding and reselling the property which means it will be below market value.  Remember, our primary goal is not to buy your house, but to enhance your debt-to-income ratio and remove your home sale contingency when you go to buy your next home.  All while helping you maximize the value you receive from your existing home on the open market.  

*Houwzer reserves the right to refuse to make an offer on any property.
Provide our Convenience Offer® to your lender so that you can qualify for the conforming mortgage loan on your next home, rather than running into issues with debt-to-income ratio (DTI). A loan pre-approval is essential for home buying, but lenders consider your existing mortgage when determining your debt-to-income ratio. Having a verified offer in hand means that you can get pre-approved, without having to prove that you could pay for both mortgages at once. And when you go to buy your next home, you can remove the home sale contingency from your offer - knowing we'll buy the home if you can't sell it in time. It can also be used during negotiations with buyers to help strengthen your negotiating position.
Depending on various factors, we can close on your property within 30 business days from accepting the offer, giving you the cash you need for your next home!