Meet Rob and Lindsay
---
Rob and Lindsay's modern day love story started in Los Angeles. The pair met through an online dating site, and shortly after they went on their first date at a neighborhood whiskey bar. In the land of actors and models, Lindsay loved Rob's refreshing sense of humor and down to earth vibe. She knew she would marry him one day. And she did!

After the couple got married, they lived in LA for almost 10 years before Lindsay was offered a work opportunity on the east coast that she couldn't pass up. They had talked about moving back East to be closer to their families - Rob was originally from Reading, Pa, and Lindsay grew up in Florida, so it seemed like perfect timing to make the move. So, they packed up their two dogs and two cats, and road tripped from LA to Philly.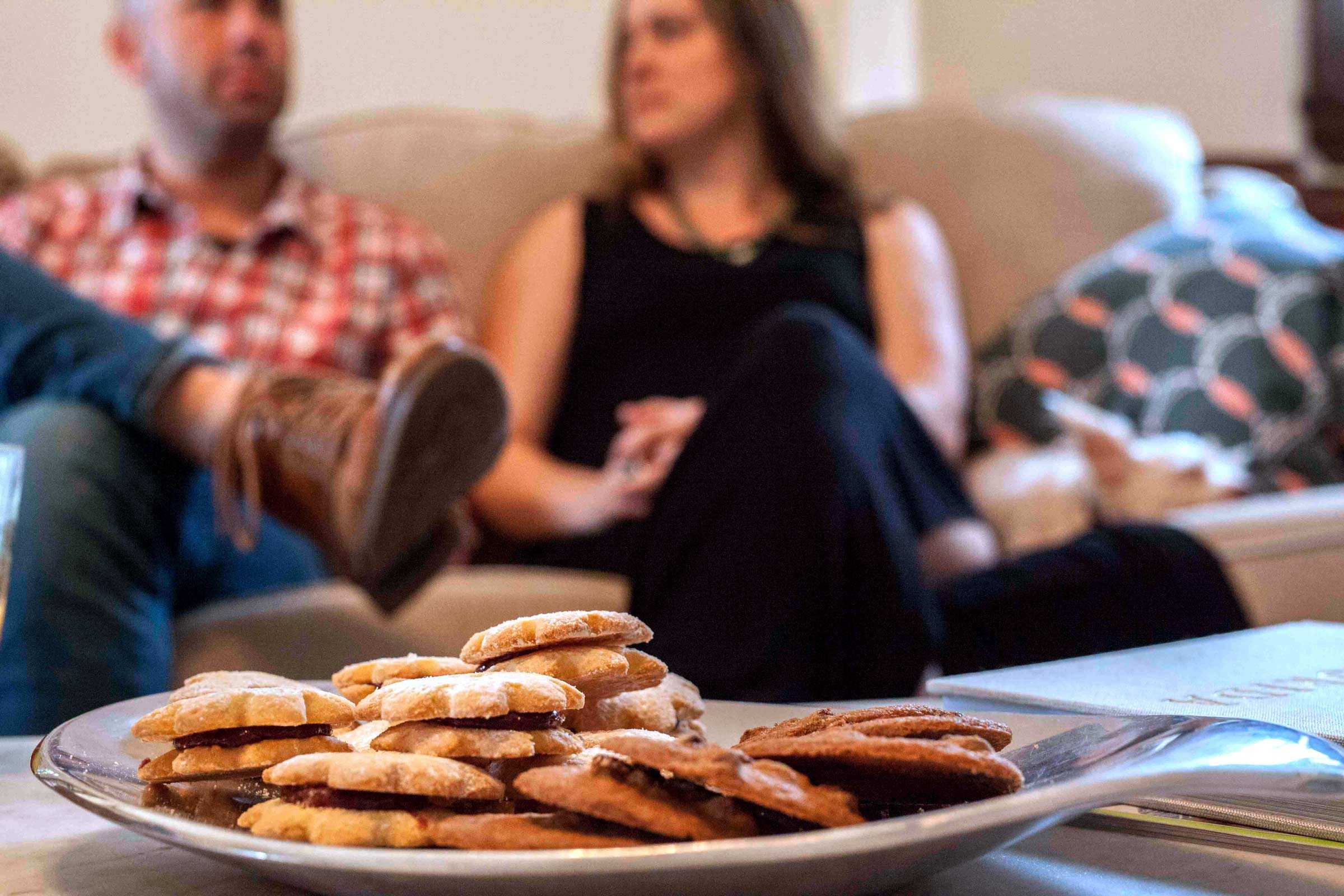 They settled in a rental home in Manayunk for a year and fell in love with the neighborhood. During this time, Rob had been considering going back to school, but the couple knew in order to make this happen, they would have to free up some of their finances. Rather than wasting money on a rental, they decided to start researching how to buy their first home.

They found a cute brick home they were interested in on Zillow, and submitted an inquiry. Almost immediately they were contacted by Jason, a Houwzer agent specializing in buying. 
"Jason was awesome! He spent an hour on the phone with us asking us all of these questions we hadn't even thought of yet, like what was motivating us to buy, and what our absolute deal breakers were."

"I'm really glad he asked us so many questions because it was really a discovery process for us."
They looked at dozens of homes, and with each one, they discovered what they truly wanted in a home. 

"Jason was very patient - we thought we knew what we wanted, but we changed our criteria as we went through the process."
One of their main criteria when looking at homes was that it had to be a fixer upper.
"I love crafting, creating and building things. I wanted something that needed some love, that we could really make our own."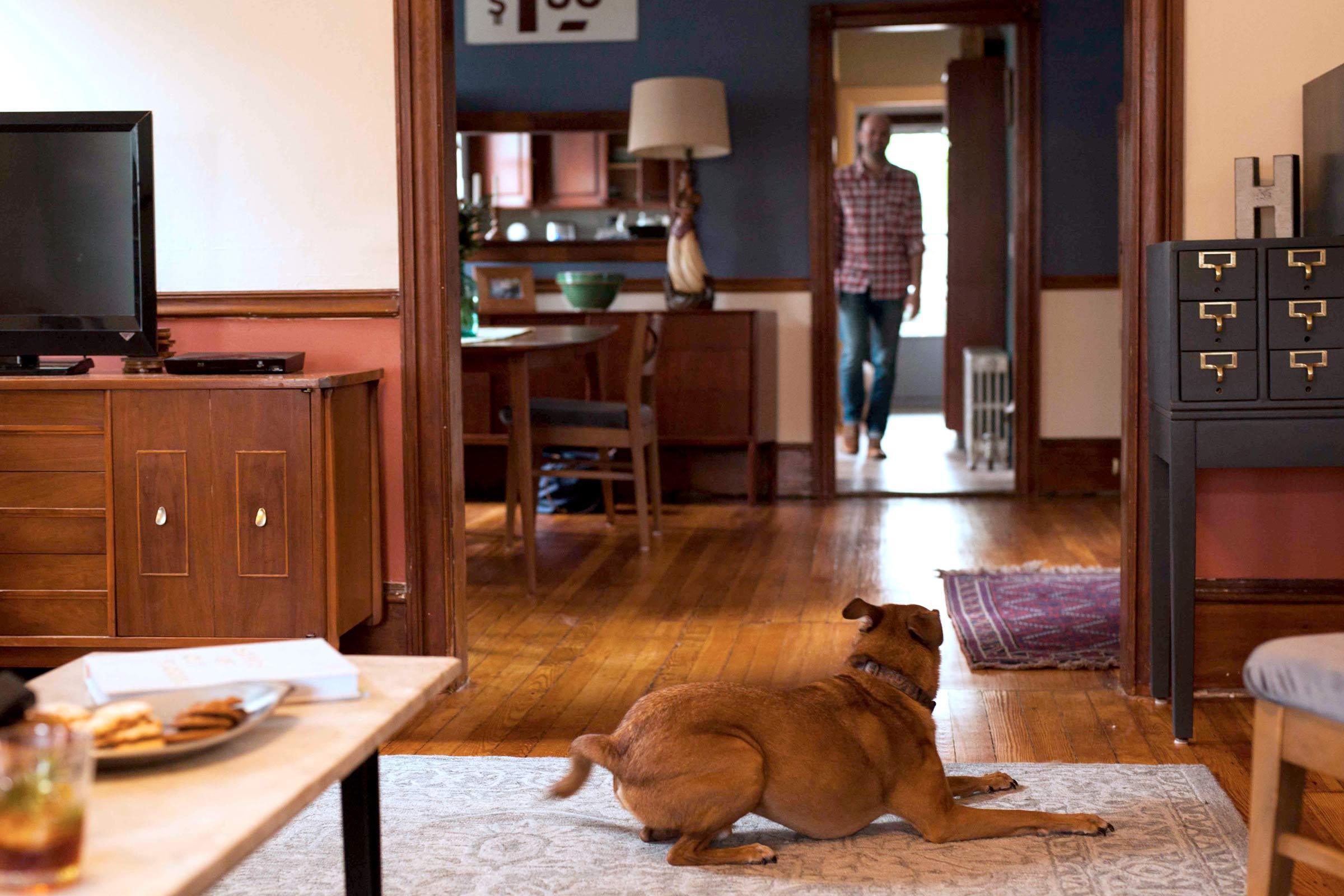 They found the perfect detached fixer upper with a yard for their dogs, but unfortunately, someone had already made an offer on the home. Luckily, the results of the inspection came back poorly, and while the other buyer was scared off from so much work, Rob and Lindsay were ecstatic that they had a second chance to buy their dream fixer upper. Their offer was accepted!
The house was truly a gem that just needed some love, and a lot of elbow grease. Their weekends are now happily filled with DIY projects to update their home. They uncovered beautiful original hardwood floors underneath old carpet, and are putting fresh coats of paint throughout the house and exterior. 
"We lived in LA for so long that we were done with city living. Manayunk is a good compromise - we're still close to downtown Philly, but it doesn't feel like a city."
"We love the neighborhood because Wissahickon Creek Park is so close, and there's so many cute shops and restaurants on Main Street. And people in the neighborhood are so nice. Our neighbors have been outstanding."

Buying a home for the first time is exciting, yet overwhelming. Jason and the entire Houwzer team were honored to be part of Rob and Lindsay's home buying journey, finding them the perfect transition from west coast living, to east coast happiness.