A new neighborhood for a new chapter in life.
---
Sully and Ali's story started in Cleveland, Ohio. The pair hung out with the same group of friends in high school, and their parents just happen to be longtime friends.
It wasn't until after they graduated college that they reconnected–thanks to a little nudge from Sully's mom. She suggested that Sully, who was living in Washington DC, should text Ali who was living in NYC. Sully took his mother's advice, and the two started dating long distance. Eventually, Ali joined Sully in DC where the couple stayed for a year before making the move to Philadelphia to pursue job opportunities.
As new transplants to Philly, they chose to rent in Old City. They loved the charm and nightlife the neighborhood offered.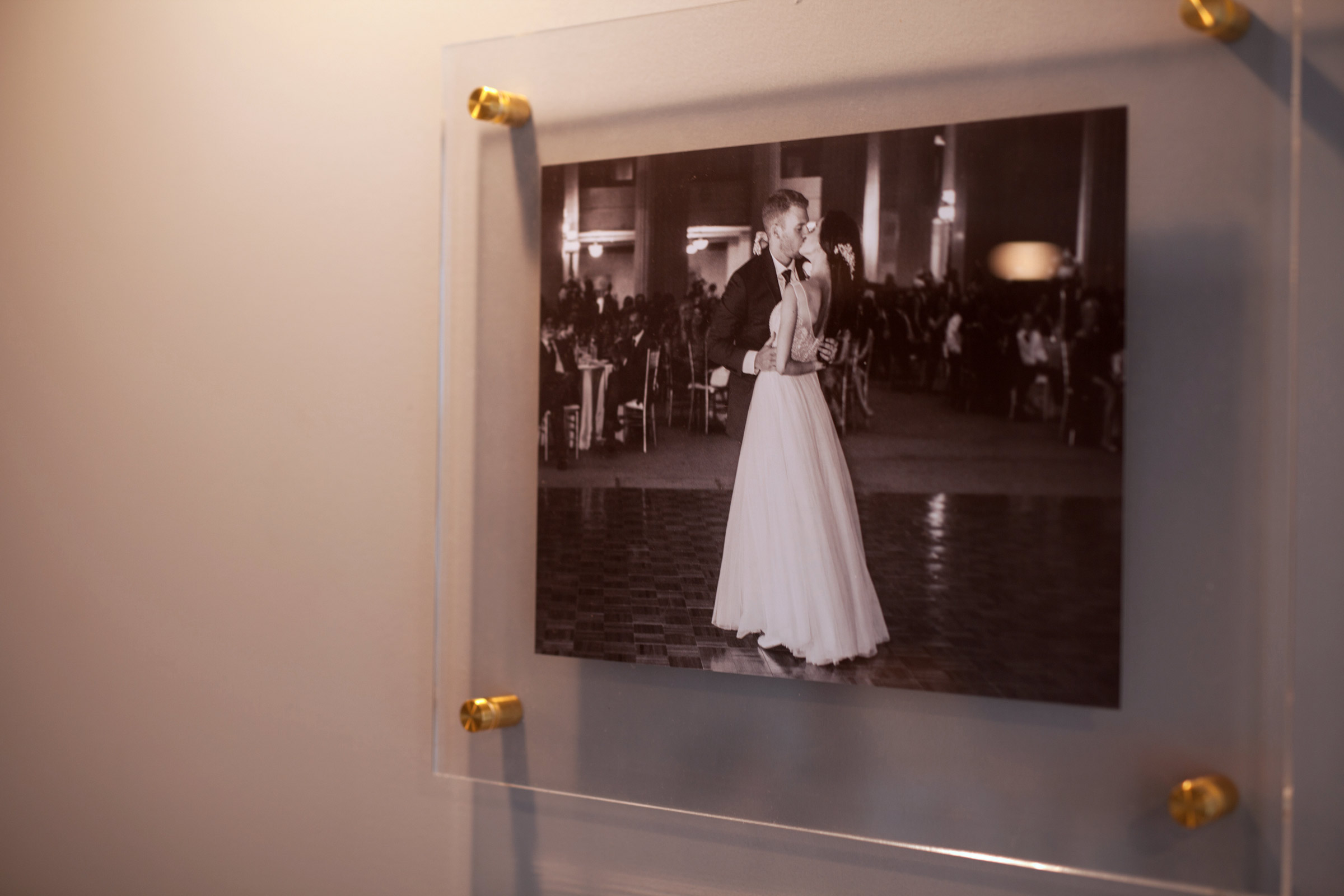 After almost two years in Old City, they decided they wanted to stop wasting money on rent and invest in their first home.
It was at one of the open houses in Old City that the couple met Houwzer agent, Ashley, and they instantly clicked. Sully and Ali loved that Ashley was close to their age, and felt she really understood what they were looking for.
As first time home buyers, they were nervous about the process; what to do, which mortgage company to choose, and how to put in a competitive offer.
Ashley's expertise and straightforward advice helped them navigate all of these decisions with ease and confidence. She was able to take a notoriously complex and frustrating process, break it down, and turn it into a fun and enjoyable experience for them.
Ashley built them their own client portal with listings in Northern Liberties and Fishtown. Sully and Ali were hesitant about moving outside of their Old City comfort zone, but they trusted Ashley's judgement. Their initial skepticism quickly gave way, and what they discovered was a youthful and vibrant neighborhood that was a perfect fit for them.
"We're so glad Ashley finally dragged us to Fishtown."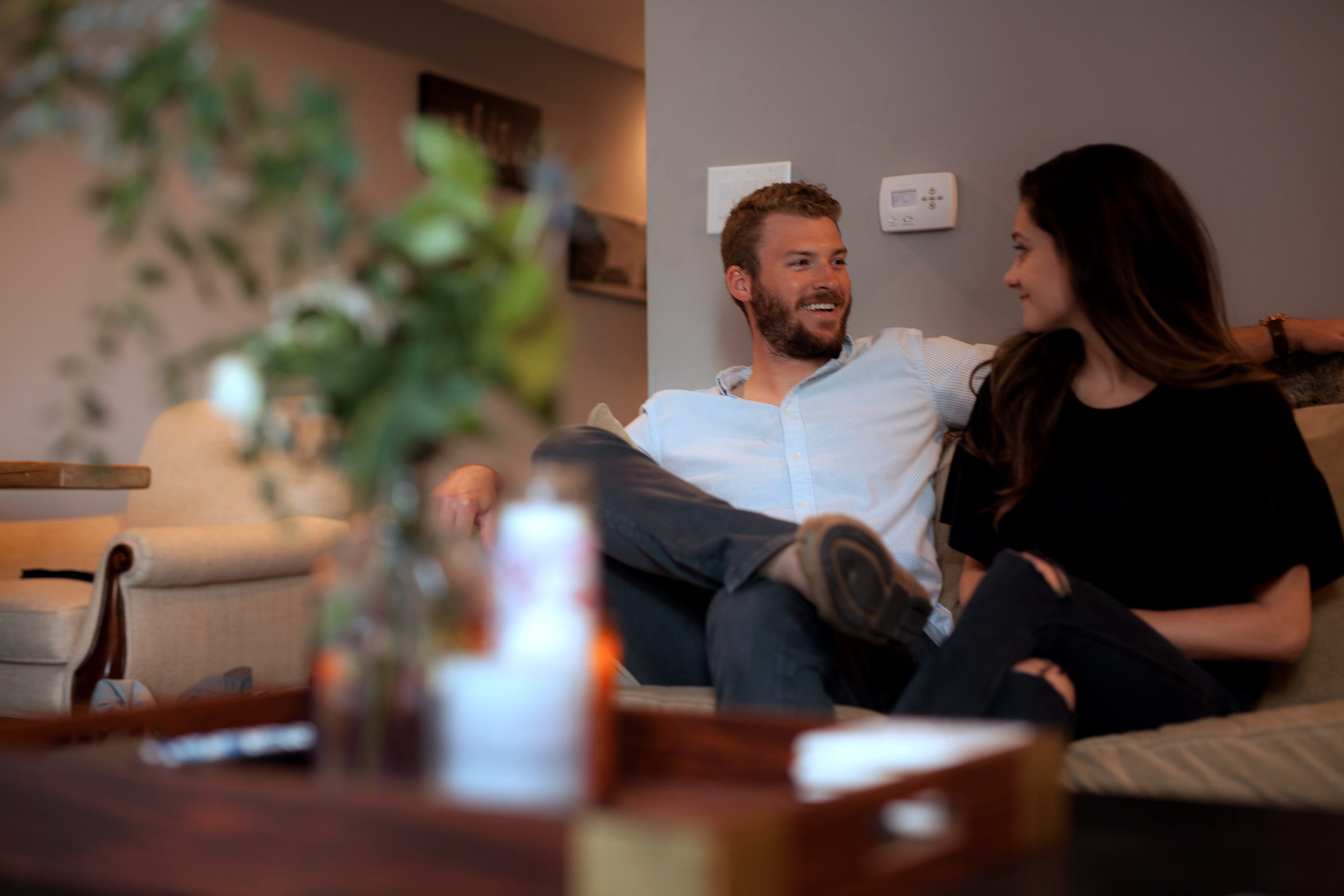 They looked at a ground floor unit of a new condo on Frankford Ave. They loved it, but it was a huge decision, so Ali came back to explore the Fishtown neighborhood more with her dad. After a delicious Italian meal at Murph's Bar, a hidden Fishtown gem, she was sold. They decided to put in an offer on the condo.
Unfortunately, they lost the bid on the ground floor unit. But as luck would have it, the top floor unit of the building was also for sale. They quickly put in a competitive bid on the top floor unit and their offer was accepted - they were officially homeowners!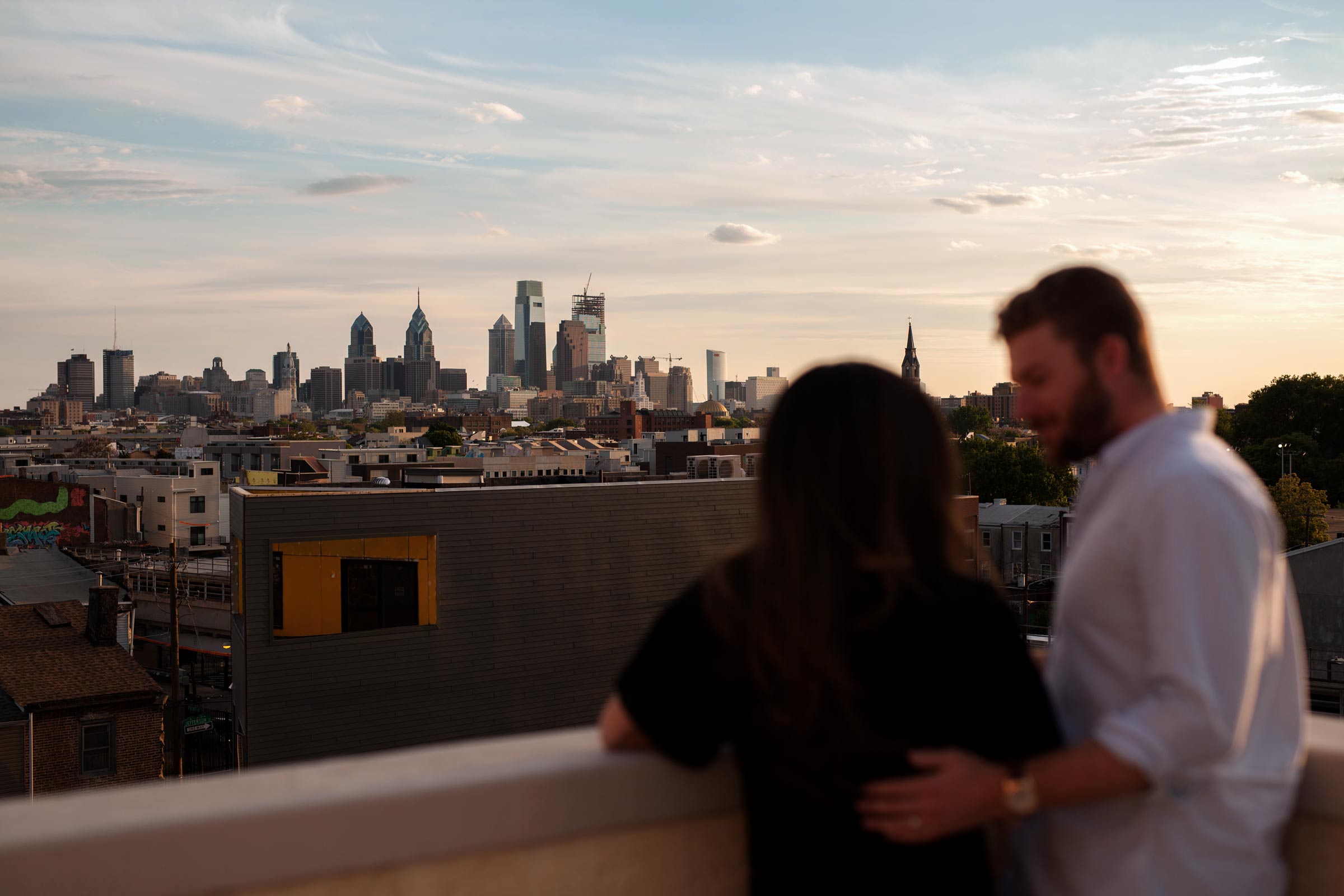 Sully and Ali's home on Frankford Ave has become their peaceful retreat from their busy work and travel schedules.  
During the week, they head to Palmer Dog Park with their golden retriever, Hyde. On the weekends, the couple loves entertaining friends on their rooftop deck, with an extraordinary view of Fishtown and the Philly skyline. If they're not spending time at home, some of their go-to spots are Jose Pistola's for margaritas and guac, or grabbing a beer down the street at Frankford Hall or Garage.