Many baby boomers are asking themselves: how can we retire? The statistics are concerning: a 2019 survey indicates that 45% of baby boomers have close to zero savings set aside. And retirement age is looming—if indeed, it hasn't already arrived.
Home equity is often a saving grace for baby boomers. By selling the homes they bought decades prior, it's possible—with careful financial planning—to use this equity to help fund retirement living. 
Saving money during the home selling process and ensuring their homes sell for a fair market price can help baby boomers establish a healthy nest egg for retirement. 
There's a reason we've become a top real estate company of choice for baby boomers—we help them save thousands of dollars for retirement, while providing the full service experience and expertise they're looking for.
Hold Onto Equity by Cutting Home Selling Costs
If you want to maximize your profit during your home sale, you've got to look at the biggest expense— real estate agent commissions. 
Traditional real estate brokerages charge sellers 6% of the sales price: 3% for the listing agent's brokerage and another 3% goes to the buyer agent's brokerage. To put that in perspective: for a $600,000 home, that's $18,000 for each agent—a loss of $36,000 in home equity. 
That's just a little under the amount that the average retiring household budgets for an entire year.
Most brokerages charge a 6% commission simply because that's the way it's always been done. That might have made sense back in the day when the agent did the heavy lifting in getting the home in front of buyers. But thanks to the internet, selling a home today looks a lot different than it did 20 years ago — which is why Houwzer restructured the traditional real estate brokerage model to bring listing service fees back in line with what they actually cost, passing massive savings on to our clients.

These high commissions don't reflect the way modern technology has streamlined and simplified home listings. For this reason, we're able to charge $5,000 for our listing services—no matter how expensive the home— and 2.5% for the agent representing the buyer. As a result, our home sellers save $15,000 on average.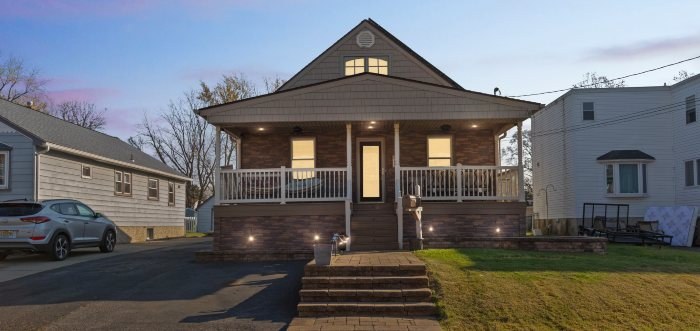 Hundreds of Reviews Don't Lie: We're Experts
Scams on the real estate market abound, and it makes sense that homeowners are cautious when it comes to selling one of their most valuable assets. However, hundreds of positive reviews from real people make it clear that we've landed on a winning strategy for our clients. 
Houwzer has been able to hold onto our high ratings because we prioritize the customer experience. 
In a traditional brokerage, agents operate as independent contractors, varying widely in both experience and ability. Our agents are paid a salary so that they can focus on doing what's right for you. 
At the same time, we're not like other discount brokerages that cut costs by sacrificing the quality or level of service. We still provide full service and our agents are by your side all the way to the closing table, taking care of everything you need to sell the home.
We invest heavily in agent training, ensuring that agents are experts in their field. Local market expertise is a key factor in getting the most money for your home, and Houwzer listings settle for $4,400 more than the industry average. 
Our full-service agents also specialize in one side of the buy/sell transaction. As a specialist with a full support team behind every deal, our listing agents sell 7-8x more homes annually than the average traditional agent. Their vast experience gives you the latest insight on market trends and strategies for negotiating the best deal.
Houwzer listing agents will give honest, informed advice about what a home is really worth—and what homeowners can do to improve their odds of obtaining a fair offer when it comes time to sell. In addition to your agent, you'll also have a human transaction coordinator overseeing logistics, paperwork, and deadlines and an online listing dashboard, so you can track everything related to your deal at any time, all in one place.
The Generational Housing Bubble is Ready to Burst 
Many potential home sellers believe the housing market will continue to be bullish, ultimately rewarding those who wait to sell. What they may not realize, however, is that they are sitting on a housing bubble.
Baby boomers currently own about 32 million U.S. homes and have been slow to sell—to the point that there is a housing bottleneck, creating a hot market. In the coming years, however, an estimated $13.5 trillion in housing inventory will enter the market. 
National mortgage loan company Fannie Mae recently projected that over the next decade, a housing exodus will take place as boomers start to sell en masse — and housing demand may struggle to meet the flow. Eventually, there will simply be more sellers than buyers. The loan company has referred to this as the upcoming "generational housing bubble."
Listing your home during the current low-inventory market improves your chances of making a profit, paying down existing debt, and saving for retirement. By waiting to sell, you risk entering a chilled market where a home will likely sell for less — if it sells at all. And retirement is a bad time to take risks, since it becomes harder to fully recover from losses.
Senior Buyer Agent Chad Eason adds that demographic data favors selling now. "Right now the biggest demographic we have in the U.S. are millennials, and they're all to the age where they can finally buy a house; and because of 2008, we just don't have the inventory for them to buy anything in their price range," explains Eason. "Partner that with the market, what COVID-19 did, everything is low. Inventory is low, rates are low; you're going to get the biggest bang for your buck, right now, if you sell."
It's possible that some baby boomers will be able to ride the end of the housing bubble before it pops, and reap the benefits. However, it's probable that the baby boomers who wait too long to sell are going to lose significant asset equity as a result. 
"No one is listing their house; of the baby boomer generation, it's mostly estate sales. The first wave of people who throw their house on the market are going to make the most money," predicts Eason. 
Boomers are Saving Money by Downsizing to Age-in-Place Homes
In 2019, the average retirement age in the U.S. was 63. Many baby boomers aren't looking to get out of the housing market completely—rather, they're empty nesters, ready to downsize to a home that better suits their needs. Large family homes that require extensive maintenance become less appealing to aging homeowners who look forward to the ease and relaxation of retirement. 
We help baby boomer clients find their forever home. What sets us apart from traditional brokerages: our buyer agents are paid a salary, rather than a commission. Instead of focusing on selling homes quickly, our agents are focused on finding the right fit for our clients.
Our customers constantly tell us that they appreciate this no-pressure, customer-focused approach to home buying. 
As an added incentive, sellers who also buy with us receive a $2,500 rebate that they can put towards their next home purchase with Houwzer. Moving out of the area? No problem—you can gift the rebate to a friend or family member.
Houwzer Operates Out of Multiple Cities
Ultimately, no one can predict the housing market with 100% accuracy. Baby boomers interested in saving money for retirement, though, would be wise to explore their options now, rather than later. 
Interested in selling or buying with Houwzer? We currently service the Philadelphia, Baltimore, Orlando and DC areas.