Welcome to the city of brotherly love: thousands of people move to Philadelphia every year from around the country for job opportunities, a fresh start, or simply out of a deep love for the city's iconic cheesesteaks.
If you're moving to Philadelphia this year, there are a lot of t's to cross and i's to dot. Here are some of the major things you should take care of.
Moving to Philadelphia: Where to Live
Neighborhoods in Philadelphia can be quite distinct and each street can have a unique flavor. Figuring out which neighborhood best suits your lifestyle will help ease your transition to Philadelphia.
Neighborhood Guides:
How can you figure out which neighborhood is the best fit? Here are factors you should consider for any Philadelphia neighborhood:
If you're planning on buying a home here, contact our Philadelphia-area team and set up a one-on-one meeting with an agent to discuss your needs and which neighborhoods could be a good match.
Life in Philadelphia: Navigating Public Transportation
Though Philadelphia is one of America's largest cities by population, it's relatively compact. Many residents are able to get around by walking and using public transportation (though it's more normal to have a car here than in NYC).
Philadelphia's public transport system (known as SEPTA) is now using key cards.
How reliable is Philly's public transportation system? The subway system is reliable but does not extend to all locations in the city. Buses cover more ground, but arrival doesn't always line up with the advertised time schedule. TransitView can be used to track the real-time location of buses around the city.
It's worth noting that the city is highly walkable, and many popular neighborhoods are within a half hour's walking distance of Center City.
Parking in Philadelphia
Because Philadelphia is compact, parking can sometimes be a problem. If you're planning to use a car to get to work, you may want to invest in either a parking space or a home with a garage. Street parking is possible for most neighborhoods, though if you get home after 8pm in South Philadelphia, for example, you may find yourself circling for a spot for half an hour.
According to the city's DMV page, "All new residents are required to apply for a Pennsylvania title and registration of their vehicle(s) within 20 days of establishing residency in Pennsylvania." Once you've registered your car, it's a good idea to apply for your residential parking permit as soon as possible. This will exempt you from the meter parking limitations in your neighborhood.
Tip: We recommend avoiding the Arch Street DMV in Center City unless you plan to show up a full hour early to queue - the line often stretches around the next block by opening time and takes hours to get through.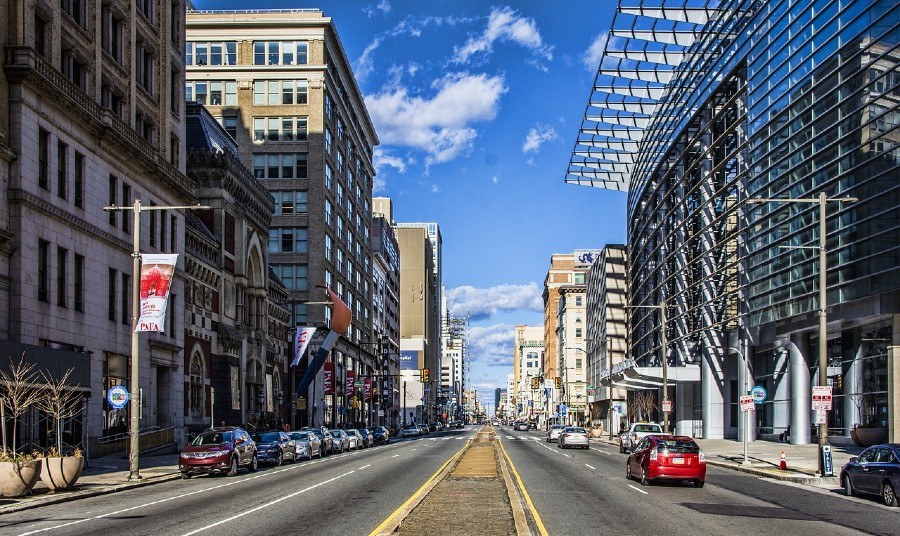 Making Friends in Philadelphia
One of the hardest parts of moving to a city - especially as an adult - is making new friends. For some people, this has become an even more difficult task now that work from home has limited their daily interactions with colleagues. Luckily, Philadelphia is full of both locals and other transplants eager to meet connections. Here's a few groups and places worth checking out:
Moving to Philadelphia: How to Get Your Stuff Here
Because your moving truck is going to need to take up some space, you'll want to apply beforehand for a temporary no parking permit ($25 for most neighborhoods, $50 for Center City/University City) - you need to apply for this at least four days in advance, and the signs need to go up at least 24 hours beforehand. Keep in mind that some residents leave their cars for days at a time and might not see your sign - if you need a car towed, you'll need to call the police first so that they can ticket the car.
Don't Forget the TAXES Part of Living in Philadelphia
Taxes can make a big difference when it comes to budgeting in a big city, and people are often surprised by the city's wage tax. For employees who have jobs outside the city, it's often worth it to live slightly outside of Philadelphia in order to avoid the 3.8712% tax on income.
While per capita taxing is fairly high in Philadelphia compared to other cities, the cost of living is often lower, ensuring that it is still a very affordable place to live.

Living in Philly: Local Places to See
You know the Rocky Steps, the Liberty Bell, and other well-known tourist locations in Philly. But where are the in-the-know places for locals? Here are a few spots worth checking out.
For Further Reading