According to Wallethub, Philadelphia has been ranked one of the top 50 most dog-friendly cities in America. For pet lovers in the city of brotherly love, this comes as no surprise — Philadelphia is an extremely walkable city, with plenty of dog parks and pet-friendly housing options. 
It's fair to say, though, that not all neighborhoods are made equal when it comes to being pup friendly. Here's our neighborhood guide for dog lovers living in Philadelphia.
Best Philadelphia Neighborhoods for Dogs: Roxborough
Roxborough is a popular neighborhood for dog owners because of its proximity to the city — it's a quick ride into town, but it's easy here to have a yard and reasonable housing costs. 
Roxborough borders the Wissahickon Valley Park, an extensive park and forested area with numerous trails that are open year round. There's also the Roxborough Dog Park, a fully fenced area with play areas for big and small dogs — perfect for allowing your dog some time off their leash.
Walk down to neighboring Manayunk and you'll find a variety of cafes (including Pet Friendly Dog Bakery), boutiques, and up-and-coming restaurants — as well as serene views of the Schuylkill River, and an additional dog park (Pretzel Park Dog Park).
Dog friendly restaurants in Roxborough: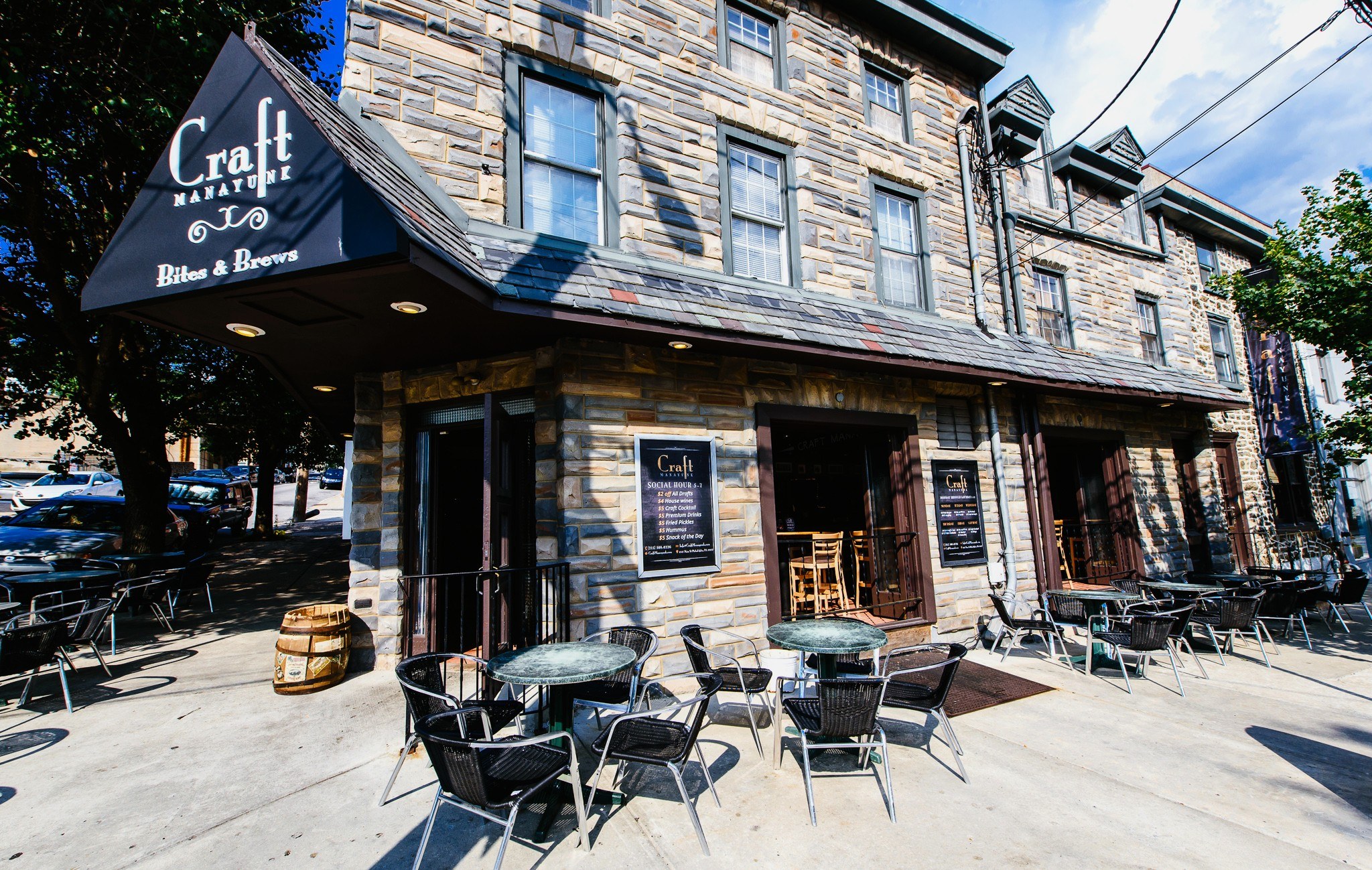 Best Philadelphia Neighborhoods for Dogs: West Philadelphia
West Philadelphia is a 15-20 minute direct bus or tram ride into Center City - making it an ideal location for downtown employees, while still having the space for big yards and leafy sidewalks. Cobbs Creek, Spruce Hill and Powelton Village are popular neighborhoods for young professionals and young families, while the aptly named University City draws in students.
West Philadelphia is known for its artistic flair and picturesque Victorian houses. If that sounds like a good fit for you, there's plenty of dog-friendly spaces as well. Multiple parks offer access to green space, while a short trip just across the river brings you to Schuylkill River Park, which has two spaces for dogs (both big and small). 
Dog friendly eateries in West Philly:
Best Philadelphia Neighborhoods for Dogs: Old City 
Old City is one of the best neighborhoods of Philadelphia for dog owners who aren't willing to compromise on close proximity to Center City (8 minutes by bus) and all the amenities that city life has to offer. 
Considering that the pit-bull mix is the most popular dog type in Philadelphia - for which socialization is important - access to dog parks can be a big factor in deciding where to live. You may not get the yard you'd have in the suburbs, but dog owners in this area have come to appreciate easy access to dog parks (Seger Dog Park and Penn's Landing Dog Park) and ample green space throughout this neighborhood. 
Best of all, many local businesses are super pup friendly — last fall, the iconic Morgan's Pier had a "Yappy hour" every week where dog owners could come by, have a drink, and win prizes.
Dog friendly restaurants in Old City:
Keep Bookmarked:
Doggiestyle Pets has several locations around Philadelphia — the creatively named pet shop offers treats and food, as well as grooming and training services.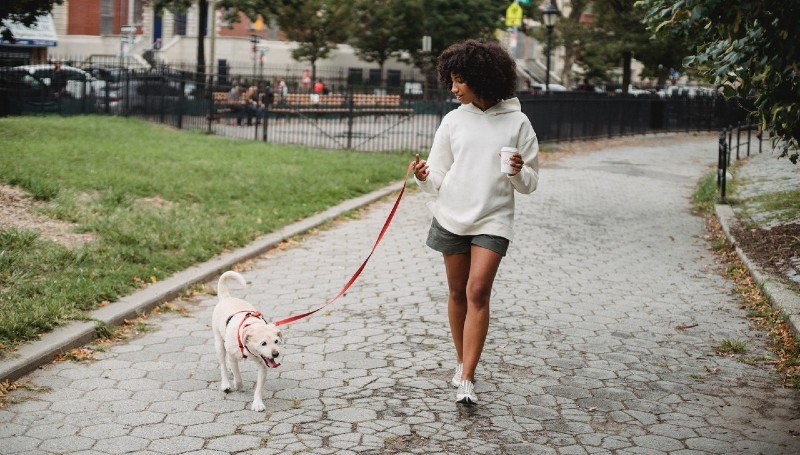 Best Philadelphia Neighborhoods for Dogs: East Mount Airy
Mount Airy is mentioned frequently in discussions of dog-friendly neighborhoods in Philadelphia, and that's because this Northwestern city suburb is known for its big yards, open spaces, and nearby walking trails (the Cresheim Trail leading into the Wissahickon begins in Mt. Airy, for example). While there aren't any dog parks in this neighborhood, many residents opt to have cars, and it's a quick 10 minute drive from here to the dog parks in Roxborough/Manayunk. 
Mt. Airy has three veterinarians within close proximity, making checkups or quick visits effortless. It's also known to be a very affordable neighborhood, so from a practical standpoint many dog owners are interested in owning a home that's a short half hour commute from Center City.
Dog friendly restaurants in Mt. Airy: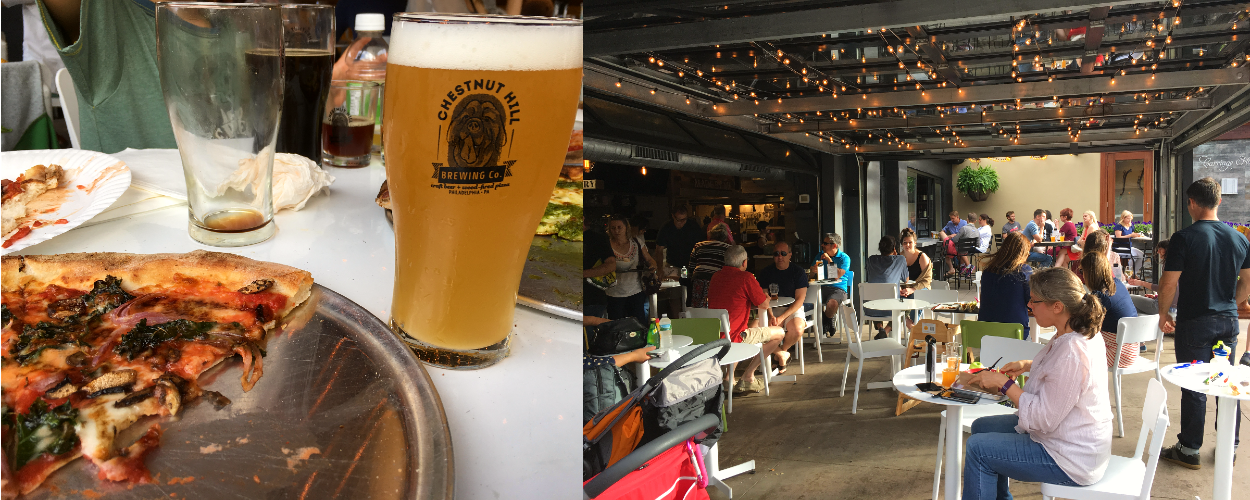 Photo: Chestnut Hill brewing Co.

Philadelphia Dog Laws
It will likely come as a surprise to most local dog owners - who are accidentally breaking the law - but for Philadelphia dogs over the age of four months you need to obtain a city license (for a fee of $16). Dogs are also required to have a rabies vaccination.
Philadelphia also has leash laws in place requiring all dogs to stay on a leash, unless they are on private property or in a dog park. This means that, even if you go to the park and there's no one around, you're supposed to keep your pup to a lead of 6 feet. 
Testing Philadelphia Out?
If you're still in the process of home searching, there's multiple dog-friendly hotels in the area. 
Need more info on dog-friendly neighborhoods? Contact one of our Philadelphia Realtors today to find out more!