At first, working at the kitchen table was a novelty. By the time June rolled around, though, thousands of people were experiencing what can only be described as "stay-at-home fatigue." 
Open concept floor plans were suddenly out of synch with a large work-from-home population, and people living in high-rise condos were suddenly stuck in them for days at a time. 
The impact of coronavirus has not fully set in yet - we're still adjusting to what it means for us and for our families. However, it's likely that we will experience permanent shifts in home preference as people reconsider what it means to use their living space.
Here's how COVID-19 may change the future of real estate, permanently. 
1. Homes Need to Double as an Office
Open floor plans skyrocketed in popularity over the past several decades as a way to make homes feel expansive and contemporary. 
Now, after months of living, working, and playing in the same space, families are realizing that open plan arrangements are really made for phased occupancy, rather than concurrent. It worked fine when one parent was at home, another was at work, and the kids were in school. But when everyone is in the same space at the same time, chaos ensues.
According to a recent survey, nearly half of people currently working from home want to continue doing so – at least some of the time – after restrictions ease. The cat's out of the bag in terms of working from home and we will likely see a permanent shift in not only employees asking for remote work benefits, but employers feeling more comfortable allowing them as well. 
This could impact what makes a home desirable in two ways. 
Proximity to the office: In a survey conducted before coronavirus hit, a full 85% of home buyers indicated to Realtor.com that they were willing to sacrifice square footage, lot size, or home style if it meant a shorter commute to work. Chances are high that home buyers with more flexibility in their work options will start prioritizing other benefits over commute time.
Working spaces: It's likely that, going forward, demand for homes that differentiate between spaces more, rather than less, will increase. While this may not mean a completely closed layout, home buyers are going to be drawn to homes with "working" space.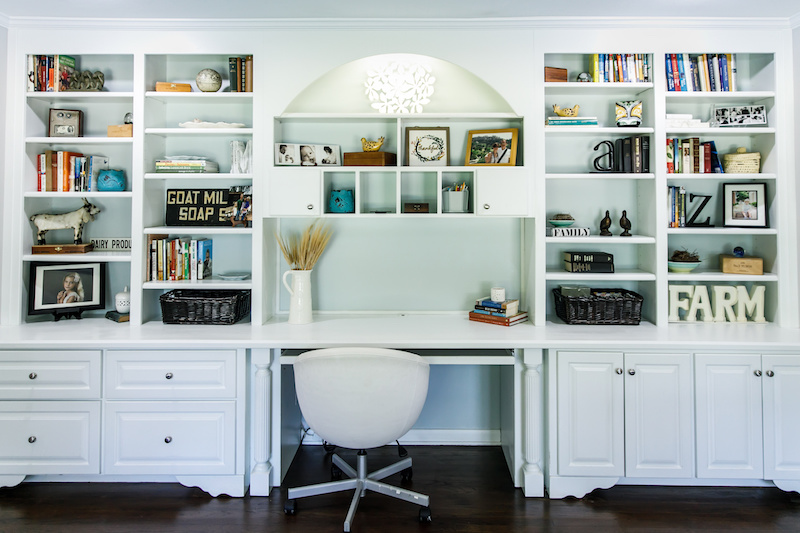 A small work/study room that once may have been a nice addition before is now going to be considered by many a necessity for work-from-home days, and homebuyers may be paying more attention to homes that have space for at-home workout stations, sound-proofed windows for rooms located next to busy streets, etc. 

2. Outdoor Space is a Must
Before COVID, an integral part of urban life - in essentially any city - was partaking in activities, dining, and bars outside the home. In cities like New York where apartments are infamously "shoebox sized," extremely small living spaces were offset by a vibrant metro culture.
Once COVID-19 hit, people living in high-rise apartments with little or no outdoor space suddenly were at a huge disadvantage compared to their peers in the suburbs or more outdoor-accessible row homes. In dense cities, runners, bikers, and young moms clashed as everyone was forced to share the same limited outdoor space. Roof decks and yards drew as much envy as a closet full of toilet paper. Our  awareness of our need for outdoor space will likely outlast COVID-19. 
And the statistics are troubling. A full 38% of renters across the 15 major American metro areas have no access to a balcony, patio, deck, or porch - let alone a backyard. It's likely that many young families looking for their first starter home purchase are going to completely bypass homes that lack significant outdoor space.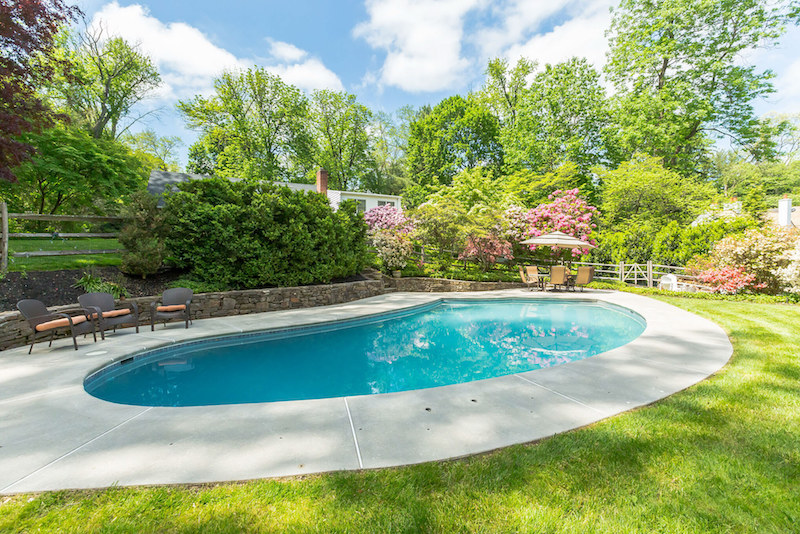 Philadelphia-based buyer agent Kris Walski notes that his clients who once viewed certain outdoor amenities as "high maintenance" are now considering these same features to be highly coveted, post-COVID.

"Some people are more interested in pools now, and yards that they can hang out in," he explains. "Before, I think people would consider it more of a maintenance thing; now, with more people staying home and being home for the summer, the pool is a much more prime amenity."
For homeowners selling homes with balconies, yards, etc., now is the time to invest in these spaces - a coat of fresh paint or attractive outdoor furniture can help potential buyers see just how appealing the space could be. 
3. Antimicrobial Surfaces Become the "In" Countertop of 2021
Similar to how 9/11 forever changed the way we viewed flying, it's possible that COVID-19 will forever change how we think about home cleanliness. 
Over the past decade or so, we've seen consumer sentiment switch frequently. Granite has long reigned supreme as an elevated countertop choice, but quartz, concrete and even wood have been gaining traction. Moving forward, though, consumers buying a house may focus first on whether their countertops are naturally antimicrobial, and easy to clean.
Developers looking to distinguish their homes and speak to home buyers' concerns may look to adding amenities like health-monitoring systems and UV air treatment/lamps. Antimicrobial wall paint may also gain traction in residential home planning. And although self-cleaning door handles may sound like something from the future, the technology already exists and can be incorporated into existing or newly built homes.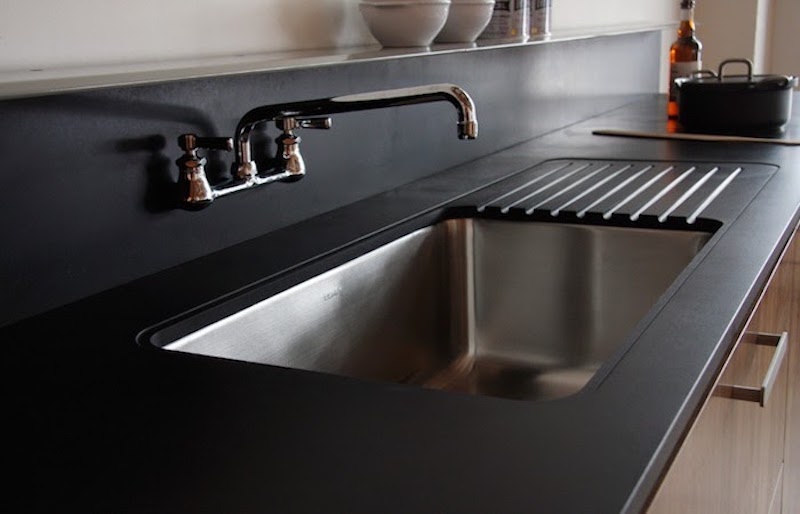 Paperstone is an easy-to-clean surface material made from recycled paper and nontoxic phenolic resin. (Photo courtesy of CaraGreen.)

Building material distributor CaraGreen specializes in eco-friendly and healthy building materials. 
"Our surfaces are more important than ever today. The cleanability, the appearance of cleanliness, and the ability to not foster or enable growth are all important aspects of flooring," explains Jessica McNaughton, president of CaraGreen. "Eliminating seams and creating a continuous, cleanable surface, are imperative as we ease back into our workplace. Surfaces like seamless Durat and flooring options like cork are naturally antimicrobial, so you will see a lot more focus on using these materials that are safer for all of us."
It's likely that consumers will begin to see easy-to-clean surfaces as necessary instead of "nice to have." It's also possible that homebuyers will pay more attention to existing amenities and how they relate to cleanliness. A new HVAC system may become a more alluring feature, while wall-to-wall carpets – which can hold onto pollutants, and lead to lower indoor air quality – may fall even further out of favor.
4. The Retreat from Urban Cores into the Suburbs
Many people are predicting that the fallout from COVID-19 will include a mass exodus to the suburbs as urban dwellers realize the drawbacks of living in close quarters to thousands of other people.
According to a recent survey by Harris poll, a full third of Americans are considering moving to a less densely populated area due to the pandemic, and city dwellers were twice as likely to have recently consulted a real estate website.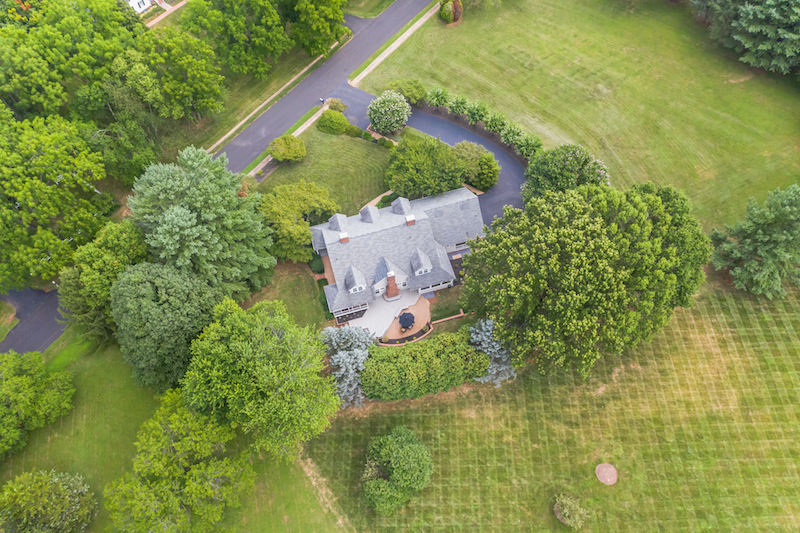 The suburbs are likely to have greater allure post COVID.

It's worth noting that people often predict an exodus of cities in the wake of major events, such as 9/11. But the opposite proved true then, with more people gravitating toward metro areas over the ensuing decades. If people leave the cities, there will likely be a new crowd just as eager to take their place and take advantage of falling prices. 

It's too early for the data to indicate whether there will be a nationwide shift toward the suburbs, or whether this is just a temporary spike in interest caused by pent-up demand; for now, Houwzer has seen continuing demand in both urban and suburban markets. 
Walski says that from his perspective as a local buyer agent, there's definitely a lot of interest in leaving the city core. "The condo market has softened a little bit, while suburban homes have been flying off the shelves," he says. "The nicer suburban homes that don't require much updating or work are disappearing almost as soon as they're coming on the market."
COVID may accelerate an existing trend, encouraging young millennials who are starting families to leave for the suburbs now, rather than in a few years' time.
"I think there will be at least a small bump, if not trend, in people wanting to live in a single-family home or at least places that are a little farther away from urban cores," says Walski. "How much that advances, we'll see, but I definitely think people - if they can afford it, and they're able to- they'll want to move into more suburban and open areas."
The Future of Real Estate: Will COVID-19 Change Homebuying?
Thanks to COVID-19, homeowners may prioritize home office spaces, outdoor areas, and easy-to-clean surfaces more than they ever did before. It's likely that the market will see some shifts when it comes to value. Condos will still sell - there will always be people eager to live in the city - but they may not get snapped up as quickly as well-maintained suburban homes.
If you have a home to sell, our listing specialists can help you figure out how to enhance or highlight the aspects of their homes that buyers are now beginning to appreciate.
If you're in the market for a new house, talk to one of our salaried real estate agents who can help you find what you're looking for in this competitive market.