According to Patch.com, Washington, DC is one of the most dog-friendly cities in the country. DC is a popular place to own a dog partially thanks to its walkability and accessibility to four-legged friends. There are also a ton of dog parks, ensuring that opportunities to let your pup off the leash are ample.
That said, some Washington, DC neighborhoods are better suited to furry companions than others. Here are four of the top neighborhoods in DC for dog owners.
Best DC Neighborhoods for Dogs: DuPont Circle
There's plenty to see and do in the lively neighborhood of DuPont Circle. Those in search of a quiet suburban neighborhood, keep looking - with bustling cafes during the day and nightclubs open in the evening, there's round-the-clock activity here. This is a great neighborhood for someone who prioritizes having a dog-friendly space, while still enjoying all the benefits of urban living.
Century-old rowhomes are the living standard here, allowing enough space for people and their canine companions. The Francis Dog Park, S Street Park (also a dog park) and Shaw Dog Park are all close enough to walk to, a notable plus for the area. There are also plenty of veterinarians and dog care locations nearby. Free poop bags are available on some corners, and many local restaurants keep water bowls outside.
Best DC Neighborhoods for Dogs: Ballston
Some pet owners prefer a suburban neighborhood, citing the importance of green space, fenced-in yards, and quiet. Ballston, located in Arlington, VA, is one such neighborhood that has proven extremely popular among dog owners. Whether you're renting or plan to own, Ballston has plenty of options thanks to a proliferation of pet-friendly apartments. Both Quincy Park and Oakland Park offer opportunities for pups to stretch their legs, while the nearby James Hunter Dog Park makes it easy to have off-leash socialization.
Ballston is a fairly walkable neighborhood and a fun one, too. Every year, Ballston hosts the QuarterFest with over 80 vendors and street foods, games and mingling. The suburb is an easy commute from downtown, ensuring that young professionals in DC can access work with ease.
Best DC Neighborhoods for Dogs: Capitol Hill
Capitol Hill is one of the oldest neighborhoods in DC, and as such it features plenty of architectural gems as well as leafy tree-lined sidewalks perfect for pups. Despite being an urban neighborhood, this is a tight-knit community - which can come in handy when you're looking to plan dog play-dates or simply need to find a reliable dog walker.
Capitol Hill is also home to Art and Soul, a restaurant serving Southern-style, artisanal food that allows dogs on their patio - and even has a menu specifically for furry companions.
Although there is no dog park directly in Capitol Hill, there are several located a walkable distance away in nearby neighborhoods; Capitol Hill is DC's largest residential neighborhood, so you may be closer to Navy Yard Dog Park or Kingsman Field Dog Park depending on where exactly in the neighborhood you live.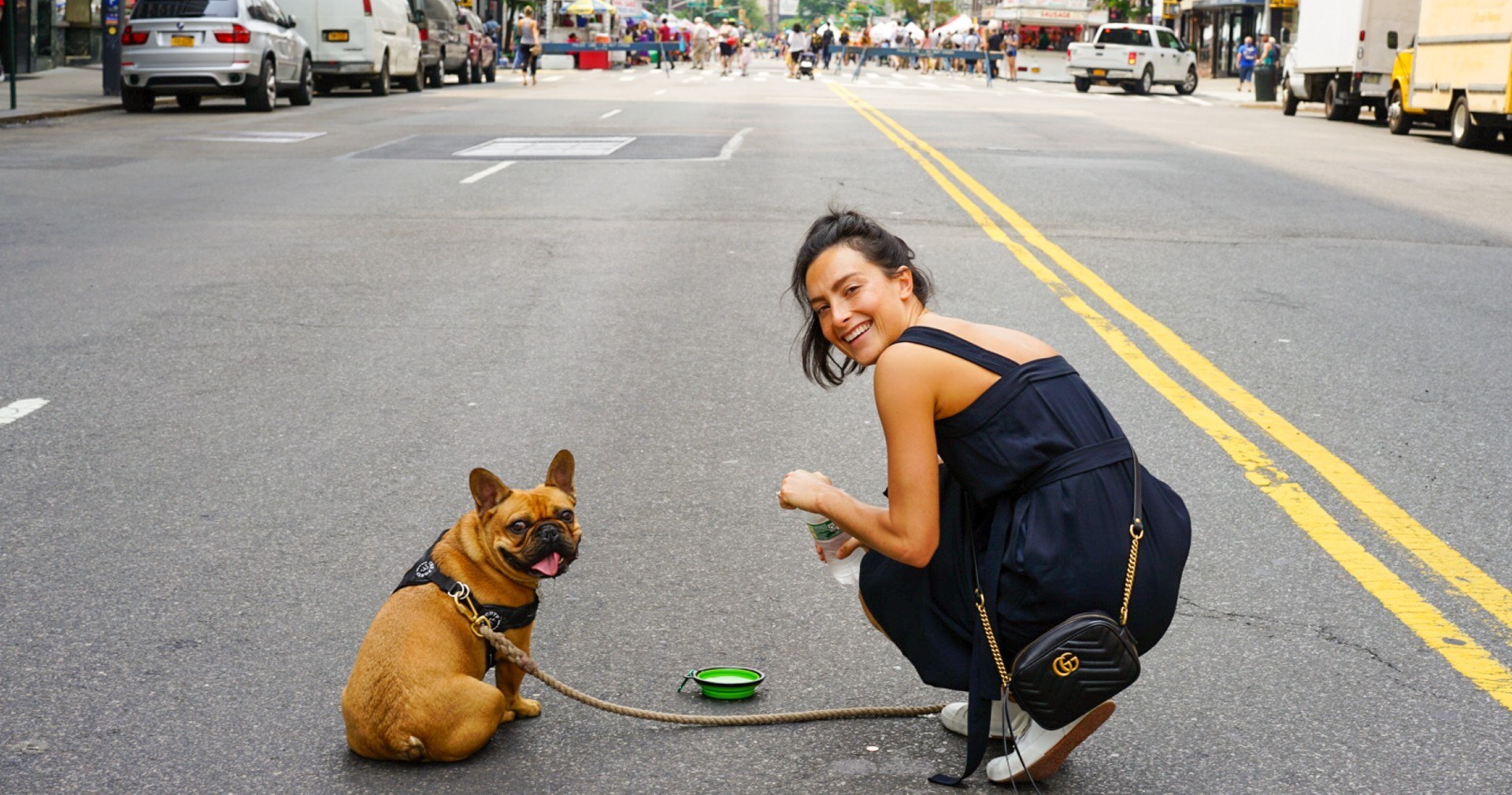 Best DC Neighborhoods for Dogs: Shaw
Trendy restaurants and chic boutiques line the streets of the Shaw neighborhood. 19th century Victorian rowhomes are plentiful in this up-and-coming historic area, and dog owners can enjoy living in one of Washington DC's coolest neighborhoods while also making use of the local Shaw Dog Park and Bundy Dog Park.
The quick commute downtown and neighborhood pride ensures plenty of Shaw residents are happy to stay here for years, even decades at a time. Ample yard space may be harder to come by in this neighborhood, but walkability is a central feature to this neighborhood.
Owning a Dog in DC
Dog owners should always try to familiarize themselves with local ordinances. These are a few things you should know about living in DC with a dog (note: not necessarily applicable to VA residents):
Contact our DC office to figure out which neighborhood is the right match for you.
Additional DC Neighborhood Guides: