The Orlando real estate market is booming, and for good reason. As a destination city that sees millions of tourists a year thanks to its many world-renowned theme parks and award-winning restaurants, Orlando has a lot to offer. Relatively affordable homes, in addition to the sunny Florida weather, only adds to the appeal.
If you're thinking about selling a home in Orlando, you should arm yourself with the facts first. Here's what you need to know.
Orlando Real Estate Market
Understanding the local market is key to successfully selling a house, because what will fly in one city or neighborhood won't necessarily work in another. Keep in mind that market trends can shift quickly, so your best bet is to meet with a local Realtor who has their finger on the market's pulse.
As our July Housing Market Outlook pointed out, it's still a strong seller's market in Orlando. The market is starting to swing back the other way, but sellers still hold the power overall.
Orlando Stats:
Median Home Price: $411,400 (up 18.22% from June 2021)
Average Sales Price to Original Price: 99.79% (vs. 99.3% in June 2021)
Average Days on Market: 15 (vs. 18 in June 2021)
Month's Supply of Inventory: 1.4 months (up 56% from 0.9 in June 2021)
Homes Under Contract: 2536 (down -20.48% vs. June 2021)
More inventory means that buyers have more homes to choose from, so they aren't feeling as pressured to waive all contingencies or offer 20% over asking. Keep in mind, though, that a balanced market is around 6 months' supply of inventory - and we're still far from that.
Fewer homes have gone under contract as well, indicating that buyers are peeling away from the market - whether by choice or by force (rising interest rates pushing them out).
Is Now a Good Time to Sell in Orlando?
Given the market conditions, it's still a great time to sell in Orlando - as long as you can set realistic expectations. The crazy market of 2021 is gone and it's likely not coming back, but overall sellers still have the upper hand and can expect to sell their homes fairly quickly if priced correctly.
"The Orlando market is still very active and stable because so many people are moving down here and want to buy," assures Landon Barton, an Orlando-based Realtor. "So yes, we are seeing a bit of a slow down, and a house might have to be on the market for a week or two, but it's still a very healthy market due to so many people wanting to move down to Florida."
Orlando home sellers also benefit from being in a city where there is less seasonal variation in the real estate market:
"Spring/summer is when people are trying to buy and sell before their kids' school year starts again. But because of our great weather year round, we're still seeing tons of deals in October and November. The slowest time is going to be in between Thanksgiving and Christmas, but right after New Year the floodgates open again and things start going fast again - so demand is fairly year-round," explains Barton.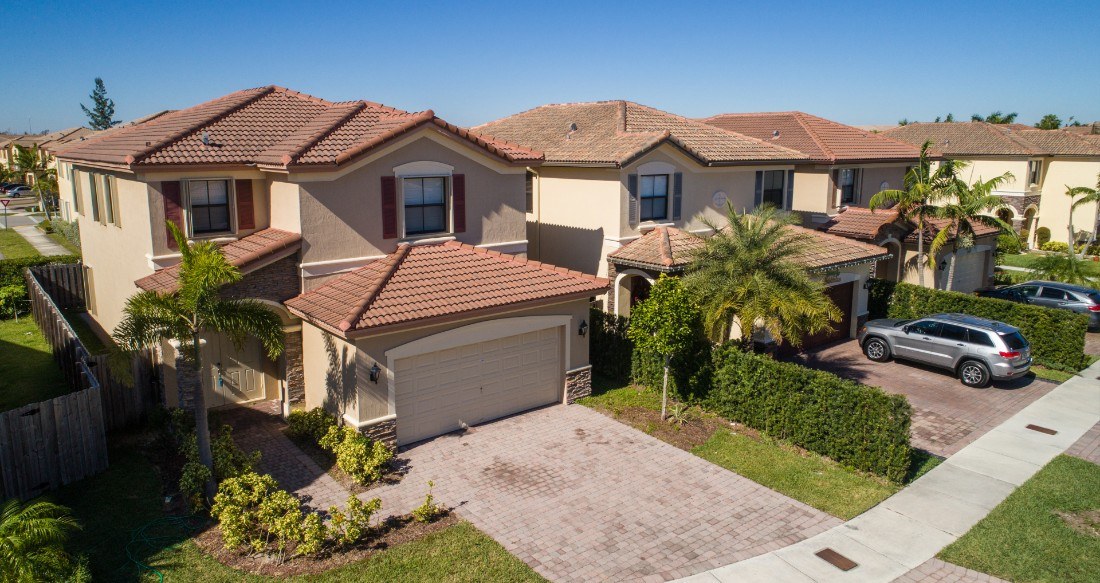 Taxes and Closing Costs in Orlando
When you buy or sell a home, you have to pay closing costs. Closing costs include things like the agent commission, recording fees, and transfer taxes, and the amount is usually estimated as a percentage of the home's purchase price.
If you're selling a home in Orlando, you're in luck because Florida has lower closing costs on average than most states.
Sellers pay for:
Real estate commission (up to 6% of purchase price)*
Transfer taxes/documentary stamp (selling price of home divided by 100, then x .7)
Promissory note (mortgage amount divided by 100, then x .35)
Intangible tax (promissory note amount x .002)
Title search fee ($1,500- $2,200)
Property taxes (since these are paid at the end of the year, sellers may need to pay back the buyer for the part of the year they were living there)
*Note: home sellers in Florida can benefit from Houwzer's $5,000 flat fee, plus 2.5% to the agent representing the buyer (rather than the typical 6% agent split).
The cost of selling a home often comes as a surprise to first-time homeowners, in fact.
"A lot of times sellers are confused to learn they have to pay closing costs, because they know they paid some kind of closing cost when they bought the house - but what they paid then is closing costs associated with their mortgage. These are totally separate," notes Barton.
Why is Houwzer a Top Orlando Real Estate Agency?
Houwzer is one of the top-rated brokerages for home sellers in Orlando for several reasons.
They charge a $5,000 flat fee (with 2.5% for the buyer's agent) regardless of how much your home sells for. On average, home sellers save $15,000 on commission fees this way. Their flat fee, however, is all inclusive - meaning you get everything you would with a traditional agency (professional photography, a dedicated agent, MLS listing, etc). It just doesn't cost 3% to sell a home anymore, and they pass those savings on to their clients.
Houwzer agents are salaried employees who receive benefits. This means that they can focus on client goals, rather than commissions.
If you go on to buy a home with Houwzer, Houwzer will give you a transferrable rebate worth $2,500 which you can use toward closing costs, your down payment, or whatever you want.
Interested in learning more about Houwzer?
The Orlando Disclosure
If you've bought or sold a home before, you're probably familiar with the disclosure. What's important to note is that disclosure law varies state by state. Florida can be considered a more "lax" state because it doesn't require use of the official form - in fact, Florida doesn't even require a written disclosure.
Florida requires that the seller provides any information about known material facts regarding the property - in other words, anything that can have a substantial impact on its value or desirability that buyers can't easily see for themselves.
For example:
You would need to disclose a leaking roof, because this may not be visible when it's not raining. However, roof repairs are often expensive and can definitely impact home value.
You won't need to disclose dark scuff marks on a white wall. This is normal wear and tear and does not have a substantial impact on home value.
It's in your best interest to use the disclosure form provided by the Florida Association of Realtors - the form is very comprehensive, so you're unlikely to leave anything out. By law you're required to note material facts about the property. However, Florida does not require the official Florida Association of Realtors form for sellers to disclose - it's just a good idea.
FL disclosure law does not even require a written disclosure - you could opt to do it verbally. But this is generally inadvisable. It would become your word against the new homeowner's word if something went wrong.
For more information, read 18 Problems You'll Need to Note in a Florida Seller's Disclosure.
Tips for Selling Your House Fast in Orlando
One of the most common questions sellers in Orlando have is, "how can I sell my house fast?" Speed is often essential for having a smooth transition from one home to another. There are a few things you can do.
Opt for an Orlando Realtor with extensive local knowledge and experience with listing and negotiating. At the end of the day, the best Realtors make the job look effortless - but in reality there are a thousand things that can go wrong (and potentially eat into your profits).
Price it right. Your neighbor down the street may have sold their home for more last year - but they were selling at the height of the market, before higher interest rates kicked in. Trust in comps and your agent's expertise.
Pressure-wash the outside of the home and walkways. Barton recommends this to clients because it's inexpensive but can make a big difference - homes get dirty and moldy quickly here due to Florida's heat and humidity. "It really makes the house look better," he notes.
"A local agent has experience with the local trends, seeing which houses tend to go faster than others, and which ones sit. That's all about the market analysis and pricing," recommends Barton. "Pricing the home right is imperative. Especially right now with the rising interest rates and because buyers' buying powers are substantially less."
What to Fix Before Selling
It's important to note when selling your home that few home renovations have positive ROI (return on investment). According to Remodeling's 2021 Cost vs. Value report for Orlando, a midrange bathroom remodel in this region will cost an average of $22,700 but the resale value will be $11,070. This means that even though your home is selling for more, you're actually losing profit. A garage door replacement has one of the highest resale values of any project type for Orlando, but it will still recoup only 90% of the cost.
This doesn't mean you should never renovate your home, of course - it just means that it's far more worth it if you can get several years of usage out of these upgrades. And some upgrades, like a roofing replacement, might be required anyway in order to sell the home.
The best fixes and renovations to focus on are minor ones that you can accomplish quickly before the home sale. Make sure all the electrical outlets are functioning properly, as well as the lights. A simple blown light bulb can turn into a costly issue if it comes up during the inspection, because the inspector will not try to figure out why the light doesn't turn on - so you'll then need an electrician to come inspect it.
Should You Sell to an iBuyer Company Like OpenDoor?
In Florida, sellers can use an iBuying company like OpenDoor or OfferPad if they want to totally skip the open houses, the showings, the waiting for offers, and negotiations with buyers, and go straight to the sale.
iBuyer companies can be a great solution for home sellers who prioritize convenience over profit. Sometimes sellers assume that iBuyers will save them money (due to cutting out commission fees), but this isn't usually the case. In order to make a profit themselves, iBuyer companies have to charge a percentage of the sale as service fees - and this number is often similar to what a seller would pay in commission. On top of that, money is often deducted for repairs.
"I still see people offering over list price for very desirable homes. To maximize your profits, definitely put your house on the market over going with these iBuyers. I still see people offering over list price for very desirable homes. A lot of times not only do the iBuyers have around a 5% commission fee for buying your house, they sometimes write in pre-negotiated repairs - before they even inspect the house!" says Landon.
He notes that sellers are often tempted by iBuyer companies that say their home is worth a lot of money - conveniently leaving out the fees and deductions. "They see the offer price and they jump on it, but they don't read the fine print and look at the actual net in their cost of sale," he warns.
Selling to an iBuyer company makes sense if you are in a hurry and need to close immediately. It can also be useful for people who are selling a relative's home, or are moving out of state, and who would struggle to be available for home showings, etc.
For Further Reading