Would it shock you to learn that Tampa has been rated one of the best cities for pet owners in the U.S.? In fact, the city took the #1 spot this year in WalletHub's rankings, which take into account factors such as dog park availability, pet health, pet budget, and local veterinarians.

Tampa is a great city for pet owners and their dogs. That said, some neighborhoods are definitely more dog friendly than others! Here are four of our favorites.
Best Neighborhoods in Tampa for Dogs: Downtown Saint Petersburg
St. Pete is a favorite amongst dog lovers thanks to ample green space with easy access to everything human companions could want in an urban environment. Commuting to work is effortless if you live in this neighborhood, and your neighbors are likely to be other young professionals. Three dog parks are within walking distance of this neighborhood, and there's plenty of additional green areas perfect for leashed dogs. 
Condos are the typical homes for sale available here, so you'd do well to find one with dog-friendly regulations. Many local shops and restaurants are happy to provide bowls of water to thirsty pups!
Best Neighborhoods in Tampa for Dogs: South Tampa
Being able to bring your dog to the beach is a huge benefit to living in South Tampa - at Picnic Island Beach Dog Park, dogs can frolic off leash and in the waves from sunrise to sunset. There's also Bayshore Boulevard Linear Park, the world's longest continuous sidewalk with breathtaking views of the bay. Dogs are allowed - just keep them leashed!
Beyond this, South Tampa is the perfect neighborhood for those who love a fast-paced urban lifestyle. The entertainment district, located along South Howard Avenue, thrives day and night with restaurants, bars and nightclubs. Homes for sale in this neighborhood vary widely - you'll find bungalows, sizable single-family homes, and plenty of condos.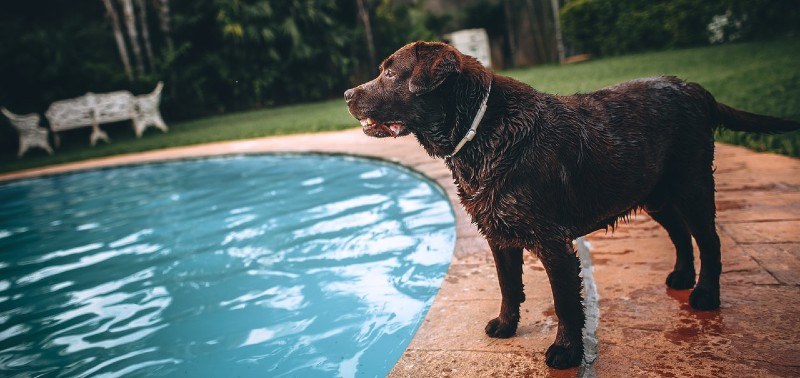 Best Neighborhoods in Tampa for Dogs: Seminole Heights
Seminole Heights is one of the best areas to live in Tampa for those who crave the space and calm of the suburbs. This historic neighborhood is home to families, young professionals, and retirees alike who come to enjoy the unique bar scene and high class dining possible in this artistic-leaning neighborhood. The area has seen a commercial resurgence, with brewpubs, vintage clothing boutiques, and trendy cafes popping up everywhere.

Seminole Heights has become even more attractive as of late for its shorter commute time: only 17 minutes away from Downtown Tampa, this neighborhood provides the space many families crave while still offering easy access to amenities.
Best Neighborhoods in Tampa for Dogs: Hyde Park
Historic Hyde Park is a mainstay of Tampa thanks to its convenient location just a 5 minute drive from downtown. Hyde Park Village serves as the neighborhood's central gathering location, and locals love to swing from gourmet restaurants to the chic retail stores that make up the commercial center. Older homes and buildings lend this area a charming, old-time feel that contrasts with the variety of hip activities possible, and the close-by University of Tampa lends a collegiate atmosphere to the general area.
It's easy to own a dog in Hyde Park, and many young professionals and families opt to. Not only are there ample shady streets to stroll down, but there's also easy-access dog parks nearby. You can find everything from sprawling single-family homes to condos in this bayside community.
Owning a Dog in Florida: Important Facts
Every state is different: here's what you need to know if you own, or plan to own, a dog in Florida.