Are you thinking of buying a home in or around Philadelphia? Sometimes it helps to know how far your budget can go in different neighborhoods and nearby suburbs.

We've selected five Houwzer homes that are either for sale or recently sold in the neighborhoods of Conshohocken, Washington Square West, Point Breeze, Blue Bell, and Mt. Airy.
Interested in learning more about any of these neighborhoods?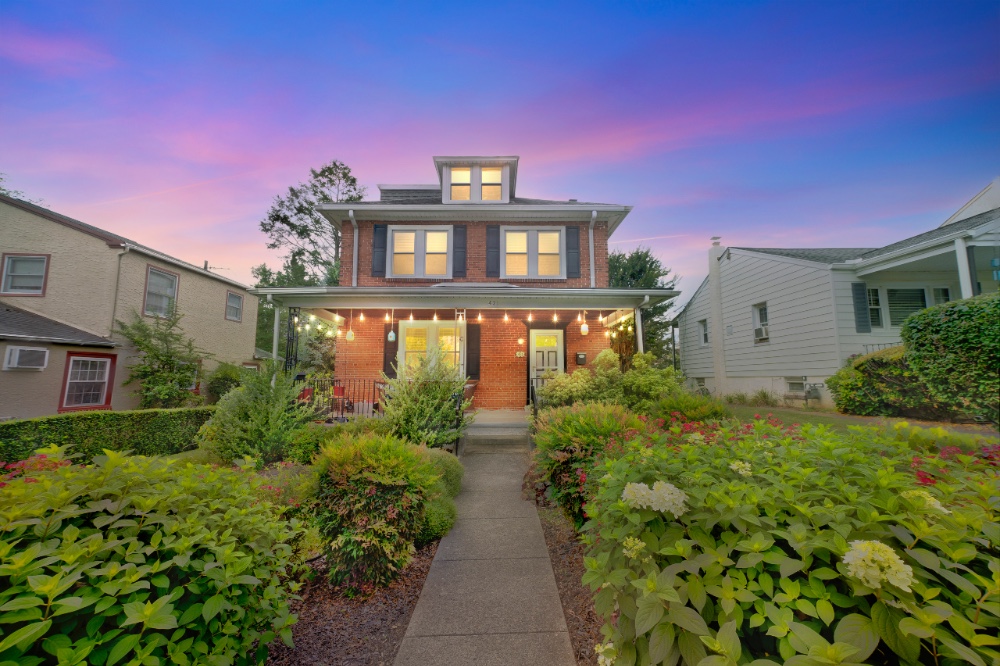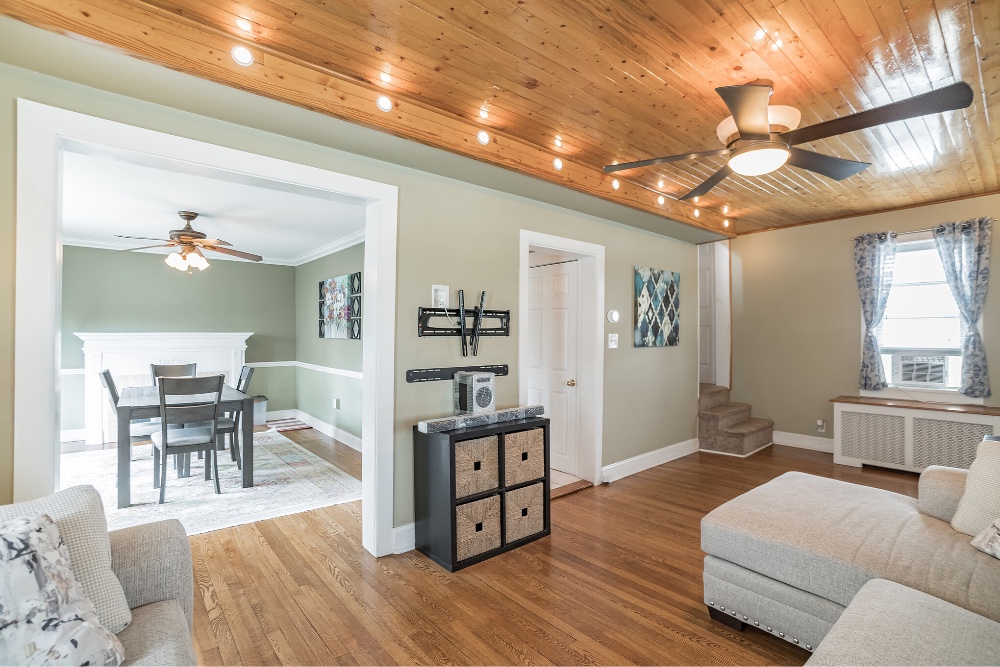 ---
Size: 2,392 square feet
Price per square foot: $209
For city-esque life outside the city, many people turn to Conshohocken. It's conveniently located en route to many commuter areas and features a lively downtown area with fine dining, bars, and shopping.
This 4 bed, 2 bath home is expansive and comes with a beautifully maintained yard, crown moulding, and hardwood floors. The living room comes with a wooden tray ceiling complete with recessed lighting that creates a warm atmosphere.
The finished third floor can be used as an office or additional bedroom, while the backyard deck and patio offer plenty of options for entertaining company.
---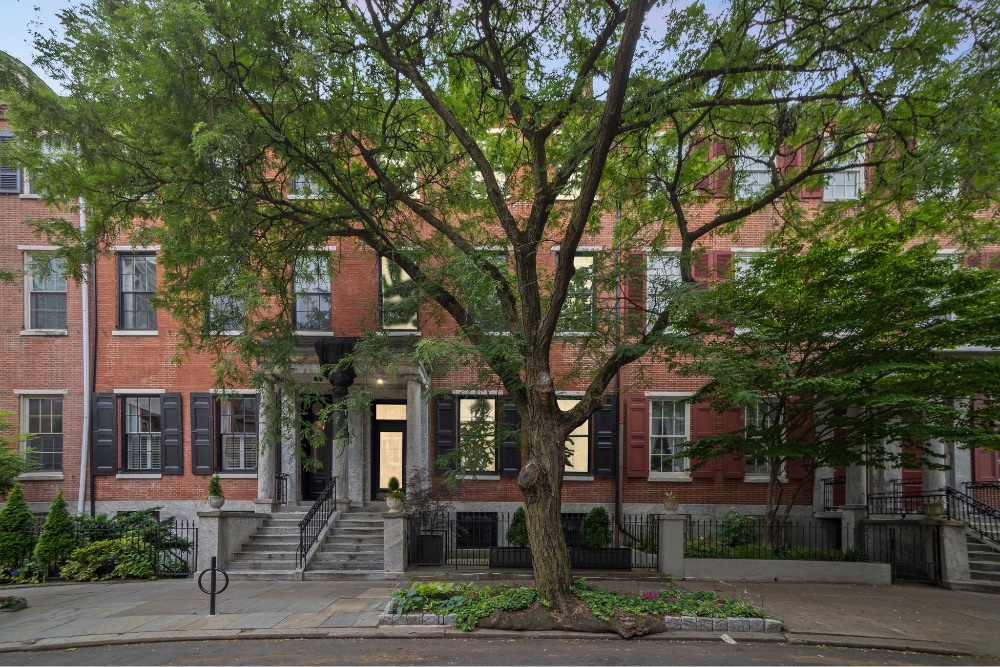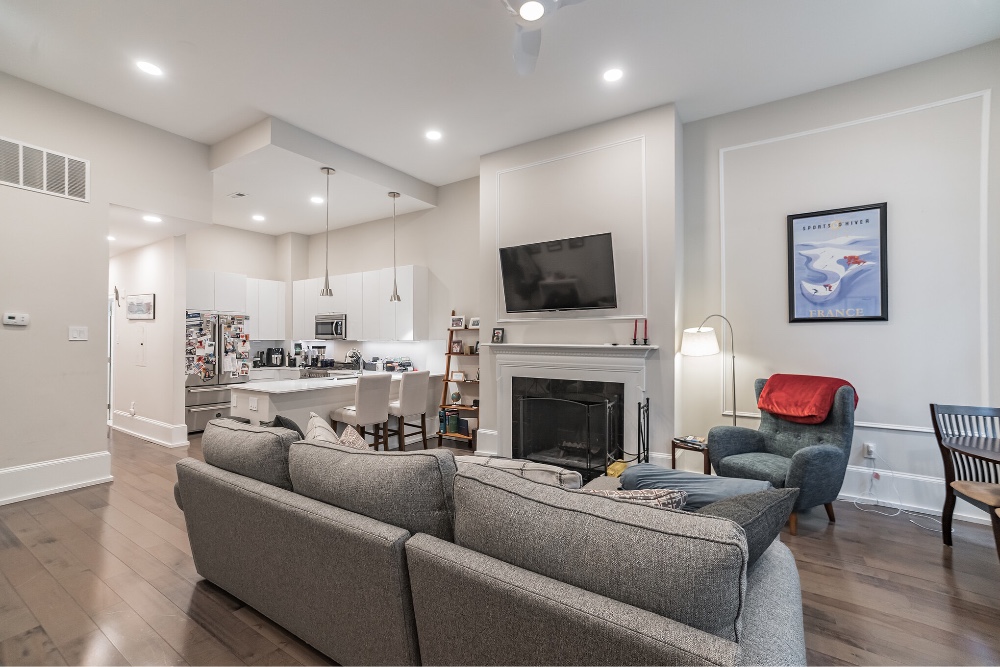 Size: 778 square feet
Price per square foot: $641
Washington Square West, also known as the Gayborhood, is one of Philadelphia's hottest neighborhoods. A lively nightlife scene offers plenty of options for evening fun, while Center City is only a stone's throw away - making for effortless commuting.
Historic homes and mature trees make this a beautiful neighborhood to live in as well. This 1870 one-bedroom property has high ceilings, a modern kitchen, parking (highly prized in this area), lots of natural light, and even a fireplace.
---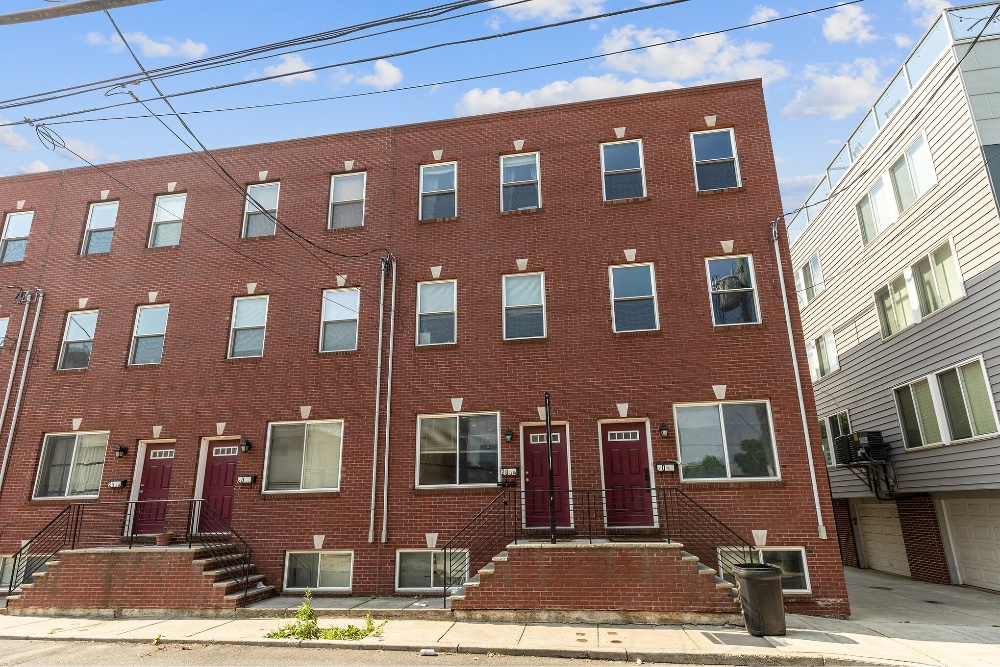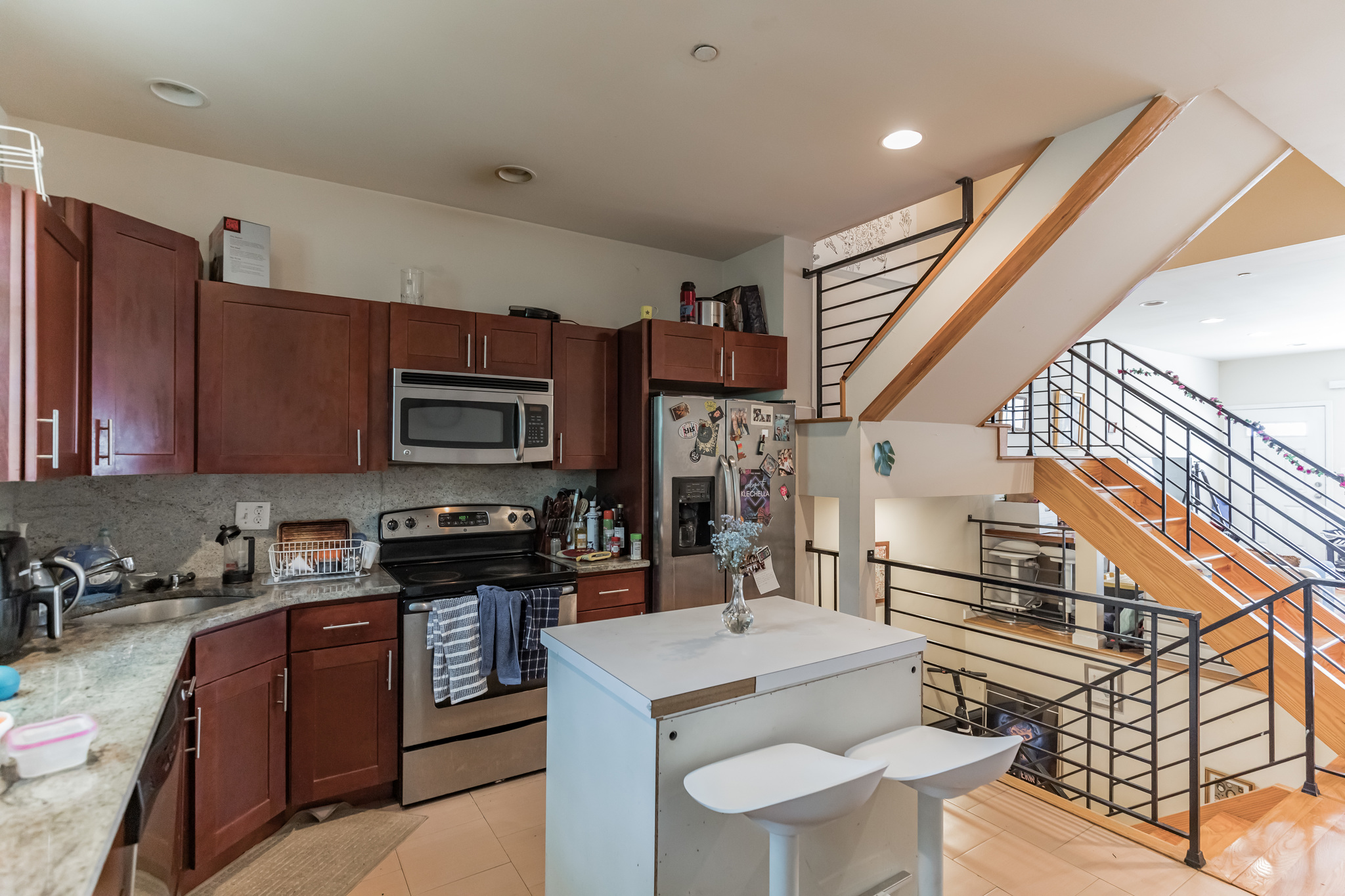 Size: 2,125 square feet
Price per square foot: $225
Point Breeze is often referred to as one of Philadelphia's "up-and-coming neighborhoods," and it's easy to see why when you look at some of the homes for sale here. This home is easily more roomy than most homes of a similar size, and you'll still have quick access to Center City and plenty of bars and restaurants within easy walking distance.
The 4 bed, 3 bath, and four-level home is built with an open floor plan on the main level and features tasteful granite countertops and stainless steel appliances in the kitchen. The space includes a basement with a large bedroom (or storage space) and a jetted tub in the owner's suite.
Finishing things off is a show-stopping roof deck with unobstructed views of the city.
---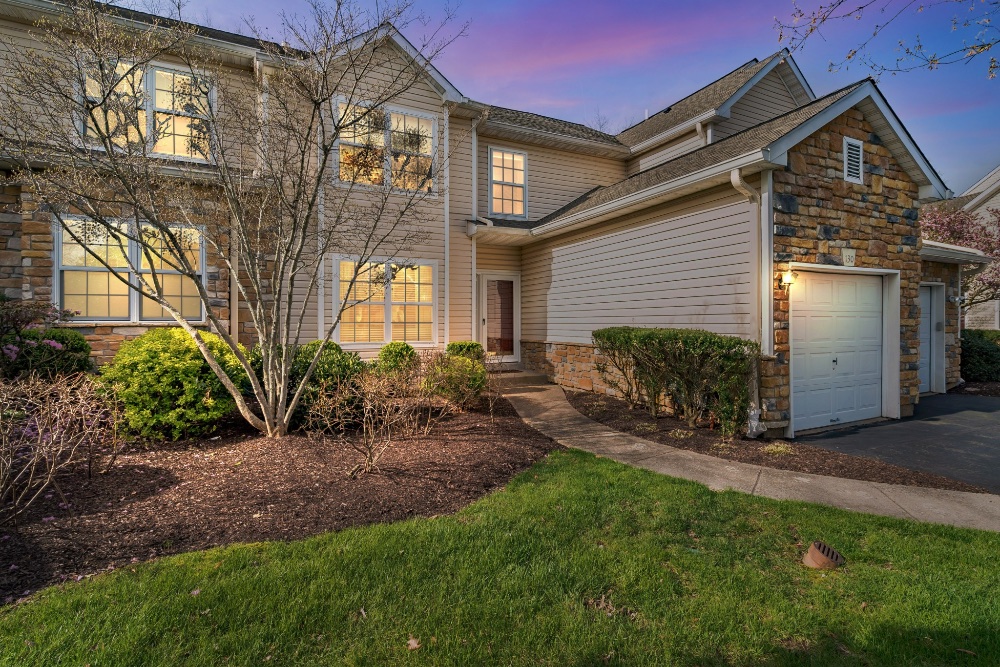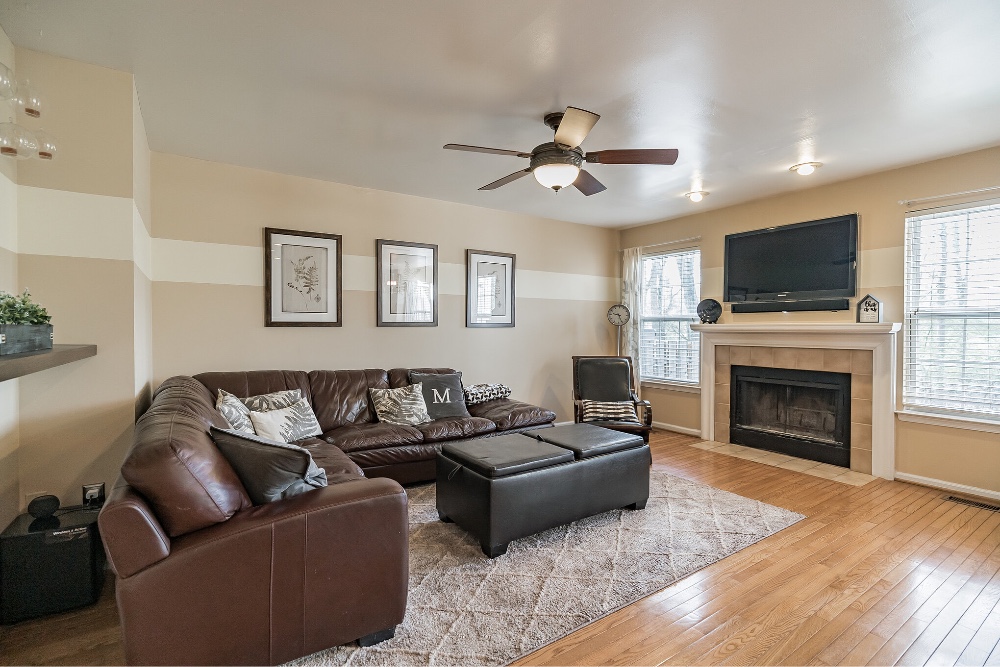 Size: 2,228 square feet
Price per square foot: $224
Blue Bell is a bucolic suburb located an hour outside of Philadelphia. Historic sites and green parks are staples of this neighborhood, and homebuyers can get a lot of bang for their buck compared to some of the city's more pricey suburbs.
What you get: this 3 bed, 2.5 bath townhome is located in the Blue Bell Country Club - a gated community with numerous amenities including community pools, tennis and pickle ball courts, and numerous social events.
This home's upscale kitchen will appeal to amateur chefs, while the dual living rooms feature crown moulding, oak wood floors, and a fireplace. A large yard leaves room for activities, dogs, gardening, and more.
---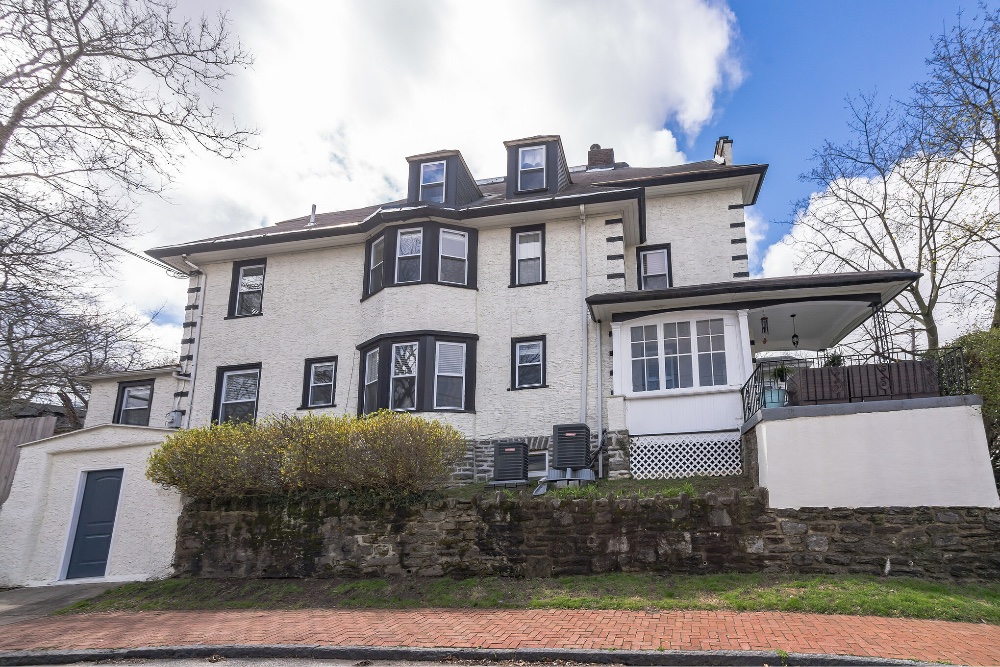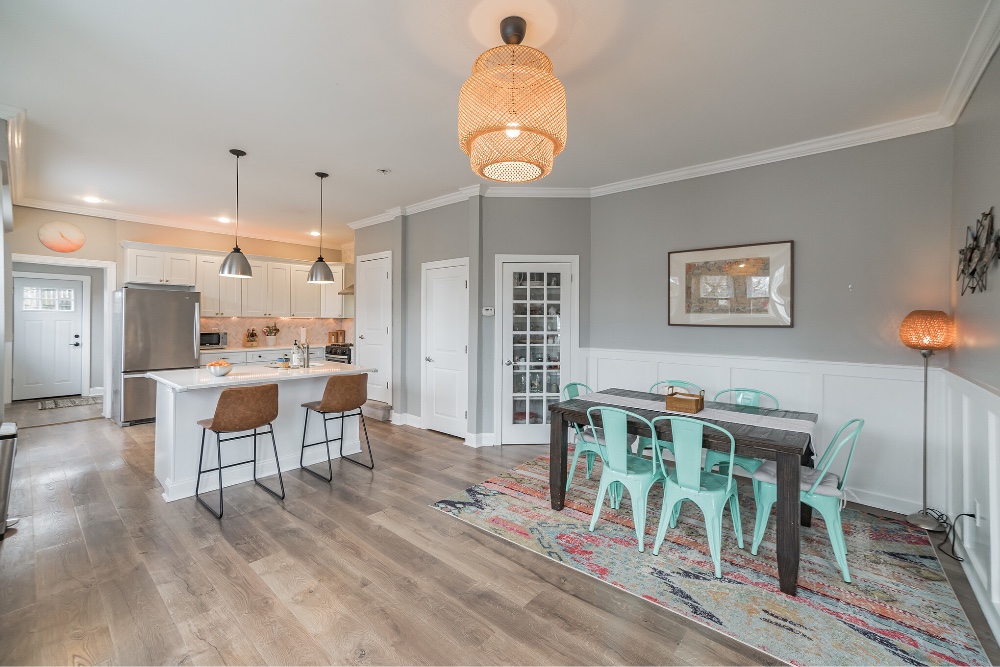 Mt. Airy, Philadelphia $460,000
Size: 2,079 square feet
Price per square foot: $221
While technically part of Philadelphia, Mount Airy straddles the line between suburb and city - walkability and ease of transportation is a plus, but homes are more affordable than similar properties closer to the city center. Shopping, restaurants, and parks are all easily accessible.
What you get: this 5 bedroom, 2.5 bathroom home features an open-concept living space complete with hardwood floors and a kitchen with quartz countertops. A finished basement, custom-fitted laundry room, walk-in closets in every bedroom, and patio are additional features that allow for convenience and flexibility in how the space is used.
---
Are You Ready to Buy a Home in Philadelphia?
Finding a home isn't necessarily the first step in your home buying process. If you haven't met with a Realtor yet, do this first - even before going to open houses (so you don't waste your time on homes that don't meet your needs!).
When you buy a home, it's the seller who pays for both agent's commission fees - so there is no drawback or cost to prepping early.
Resource: 15 Essential Questions to Ask a Realtor
If you opt to buy a $500,000 home with 10% down at the current mortgage rate, Bankrate's mortgage calculator estimates that your monthly payment (this includes taxes and insurance) would be roughly $3,000. At 20% down, you'd pay $2,750 per month (and no PMI).
Keep in mind that if the mortgage rate continues to rise, your buying power will decrease - it will take more money to buy the same house.
You'll want to get pre-approved for your mortgage before going to home showings so that if you find a home you love, you're ready to put in an offer (and can show the seller you can afford it).
Resource: Mortgage Pre-approval: How It Works
Don't forget that when you buy a home, you have to pay closing costs in addition to the down payment. Closing costs cover fees and services like home inspections, document preparation, and deed recording fees. You can expect closing costs to cost roughly 5-6% of the home's purchase price.
Resource: Closing Costs in PA: What Homebuyers Need to Know
For Further Reading