Orlando is one of the fastest-growing cities in the United States, and with that growth comes plenty of opportunities. Hundreds of young professionals are moving here each and every year - and they're interested in going out, eating out, and meeting new people. What are the best neighborhoods to live in Orlando for singles? Here's what you need to know.
Lake Eola Heights
Walkable, dog-friendly, and historical, Lake Eola Heights is visually appealing and easily accessible. Singles will appreciate all the bars and restaurants within walking distance. This neighborhood is also a great option for young professionals who don't want to live in a loud and noisy neighborhood: though it's part of the greater downtown area, Lake Eola Heights has a more laid-back vibe to match its brick roads and tree-lined streets.
Lake Eola Heights Real Estate:
Most singles are likely going to opt for condo living in Lake Eola Heights - especially since condos can be a great way to meet people. Otherwise, there are a number of single-family homes in the area.
What an Orlando Realtor Has to Say:
"The highlight of Lake Eola Heights is Lake Eola Park. Offering an array of outdoor activities including biking and walking trails, outdoor yoga, weekly farmers markets, and regular outdoor events and concerts, this area surrounds you with gorgeous nature scenes while being only a minute walk to the hustle and bustle of Downtown Orlando," says listing agent Sara Maizie.
The Milk District
The Milk District is undeniably one of the hottest neighborhoods in Orlando right now for single people. This cultural hub has a thriving arts and music scene and plenty of bars and nightclubs for meet up possibilities. Everything from pop-up skate parks to food truck takeovers keep this area lively and fun: it's hard to believe that just a few decades ago, this area was farmland.
The Milk District Real Estate:
Single-family homes and apartment complexes are the norm here. Commuting to downtown is just 4 minutes away by car, or 12 by bus.
What an Orlando Realtor Has to Say:
"The Milk District is an up-and-coming area just outside of downtown Orlando. With a Bohemian urban vibe it hosts an array of unique shops, restaurants, and craft breweries," explains Maizie. "The district is only about 8 blocks, offering a trendy place for singles to get out and be seen or a great option for a first date with most shops and restaurants being within walking distance from each other."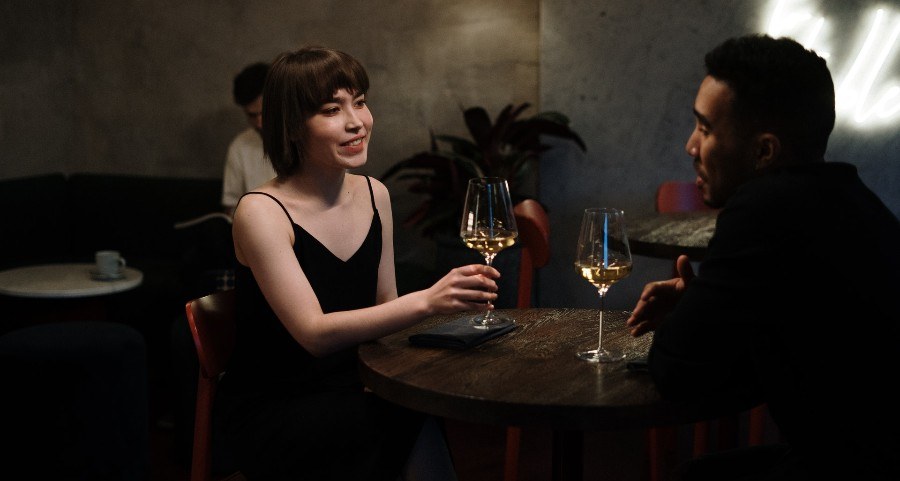 Winter Park
If you're wondering what the best places to live in Orlando for singles are, look no further than Winter Park: it's nationally ranked as a top place to live for singles, according to a recent study by Money.com - it's in at #3 on their list. It's important to note that singles of all ages are thriving here, too, as 43% of the Winter Park population is over the age of 50.
So why is it so popular with singles? To begin with, this park-filled area is a top destination for nature lovers, ensuring that there are areas to bike, run and walk. At the center of Winter Park is Park Avenue, a charming cobblestone street lined with boutiques, trendy eateries, a farmer's market and more. Local art galleries and numerous annual festivals ensure there's always something to do, and places to meet up.
Winter Park Real Estate:
Condos and single-family homes are the norm here - it's a city in its own right so you'll be able to find something that suits you whether you're looking for a small studio to rent, or a 3-bedroom home to begin your real estate investment journey. The commute to downtown Orlando from here is about 20 minutes.
Downtown Orlando
Downtown Orlando (also known as the Central Business District) is the heart of Orlando's thriving nightlife scene. Not surprisingly, downtown is densely populated - and offers a quick commute for many people who work in the city. Get coffee at the highly-rated Craft & Common coffee shop, meet coworkers for the many happy hours throughout this neighborhood, or get dressed up and party with friends at The Beacham nightclub. In short, residents of Downtown Orlando have a front-row seat to everything the city has to offer.
Downtown Orlando Real Estate:
Living in a high-rise is the way to go in downtown Orlando. There's a variety of condo options available with a range of amenities.
Other Things for Singles in Orlando
For Further Reading