From just February through September of this year, Philadelphia drew in an incredible 7,500 from NYC's five boroughs, according to CBS Local. As the cost of living continues to increase in NYC, Philly becomes an attractive alternative where people can get more space for less money.

Is Philadelphia expensive? As you might expect for a major metropolitan area, Philadelphia's cost of living is higher than the national average - but by and large, it's incredibly affordable when compared to other major cities. By comparison to many similar-sized cities, in fact, Philly is one of the more affordable options.
If you're considering moving to the city of brotherly love - but not sure what to expect from your budget - here's what you need to know.
Living in Philadelphia Compared to Major U.S. Cities
On the whole, Philadelphia is one of the most reasonably-priced major cities. The metro area has numerous universities, sports teams, top-rated restaurants, and a thriving nightlife scene, so it's become a popular destination for people who want the benefits of a big city while still being able to save money, access the outdoors, buy a home, and more.
According to Nerdwallet, a pre-tax income of $70,000 in Philadelphia is equivalent to:
Manhattan: $161,348 (the cost of living is 130% higher)
Washington, DC: $103,891 (the cost of living is 48% higher)
Boston: $90,086 (the cost of living is 36% higher)
Seattle: $100,977 (the cost of living is 44% higher)
Chicago: $77,222 (the cost of living is 10% higher)
Philadelphia Cost of Living: Rent or Mortgage
Housing typically comprises one of the largest expenditures for households. Even though home prices have been rising in Philadelphia over the past five years, it still remains one of the more affordable cities to either rent or own a home in - allowing many middle-class families to live comfortably and without needing to relocate to far outside of the city's boundaries. A relatively high rate of owner-occupied homes indicates that home ownership is still incredibly attainable here.
The average rent:
Philadelphia: $1,652, average apartment size: 805 sq. feet, and 54% of homes are owner-occupied
Boston: $3,432, 812 sq. feet, 48% owner-occupied
Manhattan: $4,208, 703 sq. feet, 42% owner-occupied
Washington, DC: $2,234 744 sq. feet, 43% owner-occupied
Seattle: $2,169, 693 sq. feet, 45% owner-occupied
Chicago: $1,943, 749 sq. feet, 53% owner occupied
The average home price in Philadelphia is currently $200,306, according to Zillow. This is relatively low for a major city, yet prices are rising year after year - making a Philly home a good investment.
By comparison, here are the average home prices for other major cities:
Boston: $649,598
Manhattan: $632,271
Washington, DC: $641,121
Seattle: $773,508
Chicago: $278,816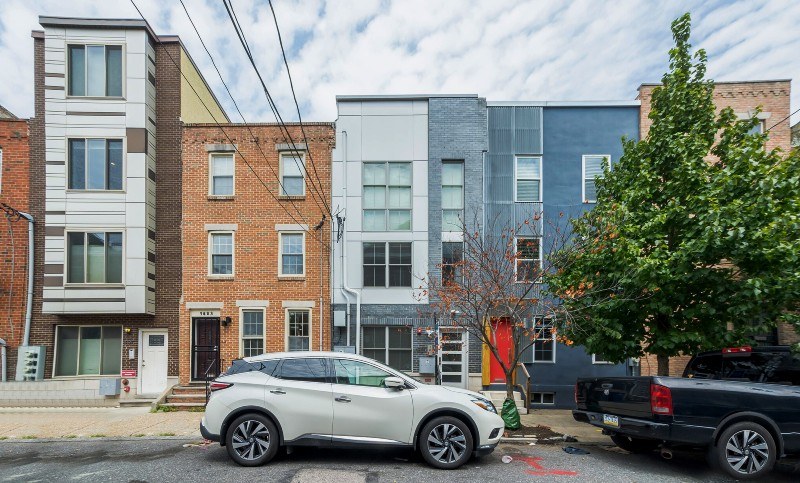 Utilities, Transportation, and Other Expenses
Comparisons aside, what else can you expect to pay for in Philadelphia? Though numbers can vary widely, according to Numbeo you can expect these average standards:
$4.16 for a gallon of milk
$63 for internet
$96 for public transport
$50 for a mid-range dinner for two
$154 for utilities
$36 for monthly gym membership
Philadelphia has numerous public markets (such as the iconic Italian Market in South Philadelphia) as well as budget grocery stores (such as Aldi, which has nine Philadelphia locations) which help local families stick to their budgets. Best Places indices the cost of groceries in Philadelphia at 102.5, with 100 being the national average - which is incredibly low for a major U.S. city.
Many residents also save on transportation costs by walking or biking to work. An estimated 2.2% of Philadelphians bike, which makes it one of the most biked major cities in the U.S. Companies like Indego make it possible to rent bikes for those who only need them on occasion.
And Philadelphia ranks as the fifth most walkable city in the country, meaning that all the basic amenities someone could want are typically within walking distance from where they live.
Taxes in Philadelphia
Taxes can make a big difference in take-home pay for Americans. Everyone that works and lives in Philadelphia pays a wage tax of 3.87% to the city. Because Philadelphia taxes property, personal income, corporate income, and sales, it is fairly unique (only two other cities in the country tax all four).
The average Philadelphian pays about $3,004 in taxes each year and, "Philadelphians fork over more money per capita in taxes than residents of all but four major U.S. cities," according to a recent Pew report.
For a Philadelphia resident making $70,000 a year, about 20.52% of their paycheck will go to federal, state, and local income taxes. Another 7.7% will go to FICA state insurance taxes (like Medicare), leaving them with about 72% of their paycheck after taxes.
Philadelphia Cost of Living: Is it Expensive?
Overall, the data indicates that most people find Philadelphia, PA to be a very affordable place to live, when compared to similar-sized U.S. cities. And of course, everyone's experience is different: there are plenty of people in the city center paying thousands of dollars more in rent than their nearby neighbors, based on what they feel comfortable spending.
To find out more about living in Philadelphia, check out some of our local neighborhood guides.
For Further Reading