The power of a cash offer, without actually paying cash.
Our Cash Advantage™ lets you make an all-cash offer to win the house you want. Then, we'll help you close with a regular mortgage.
Spend less time searching. Make a stronger offer the first time so you can stop losing homes after you fall in love with them.
Stand out in a tough market. Make your offer rise above the competition by giving sellers what they want – a straightforward cash offer.
Avoid financing contingencies. By removing contingencies, your offer will be more attractive to the sellers you're trying to win over.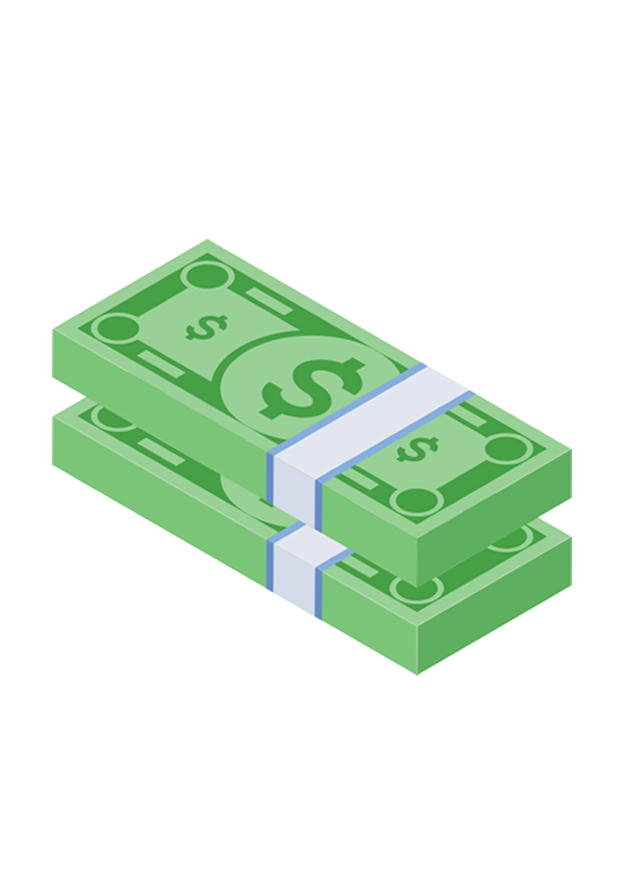 How Cash Advantage™ Works
1
Get pre-approved through Houwzer Mortgage.
Our mortgage advisors help you get pre-approved so you can determine your budget.
2
Find a home you love.
Work with a Houwzer agent to find the right home that meets your needs.
3
Make a competitive cash offer using our funds.
You make a cash offer on the home and your agent negotiates the best terms for your deal.

4
Finalize your new mortgage.
Once your offer is accepted, we'll help you set up your new mortgage with a competitive rate.
5
Close on the home and pay it off over time.
We'll replace our cash with your mortgage at closing. You walk away with the home.
What Our Customers Say
"We felt empowered to make our best offers and decisions. During negotiations, we felt we always had the stronger representation on our side."
Our Track Record
$1.5B+
We've bought and sold homes worth more than $1.5 billion.
3,500
We've helped over 3,500 people buy and sell their homes.
4.9
We average 4.9 out of 5 stars with over 1,500 client reviews.
Frequently Asked Questions
We only charge a flat $2,500 fee to use our Cash Advantage™ product. You'll also need to have your deposit money ready before making an offer.
Houwzer makes an all cash offer with the option to assign the agreement of sale to you.  You then work with Houwzer Mortgage to have funds ready for settlement so we can assign you the agreement.  Should your financing fall through Houwzer will honor its contract with the seller and purchase the home for the agreed-upon amount.  If possible Houwzer can then sell the house to you, or if no longer possible, we would relist it on the market.
Houwzer Cash Advantage™ enables Houwzer Real Estate Agents to make special offers.  If you wish to use another mortgage company you may, but this product would not be available to you.  You will need to get your pre-approval and mortgage through Houwzer Mortgage – this is how we are able to offer this product. Rest assured, our mortgage advisors have access to multiple lenders, and they'll be able to offer some of the best rates and loan options available.
Yes, you will need to use a Houwzer Buyer Agent in a market where we offer Cash Offers to be eligible.