The power of a cash offer, without actually paying cash.
Our Cash Advantage® lets you make a cash-backed offer to win the house you want. Then, we'll help you close with a regular mortgage.
Stand out in a tough market. Make your offer rise above the competition with a cash-backed offer.
Avoid financing contingencies. By removing contingencies, your offer will be more attractive to the sellers you're trying to win over.
Gain leverage. Sellers are more likely to negotiate if they feel certain you will close.
Ensure a guaranteed settlement date. Close with less stress when you eliminate uncertainties.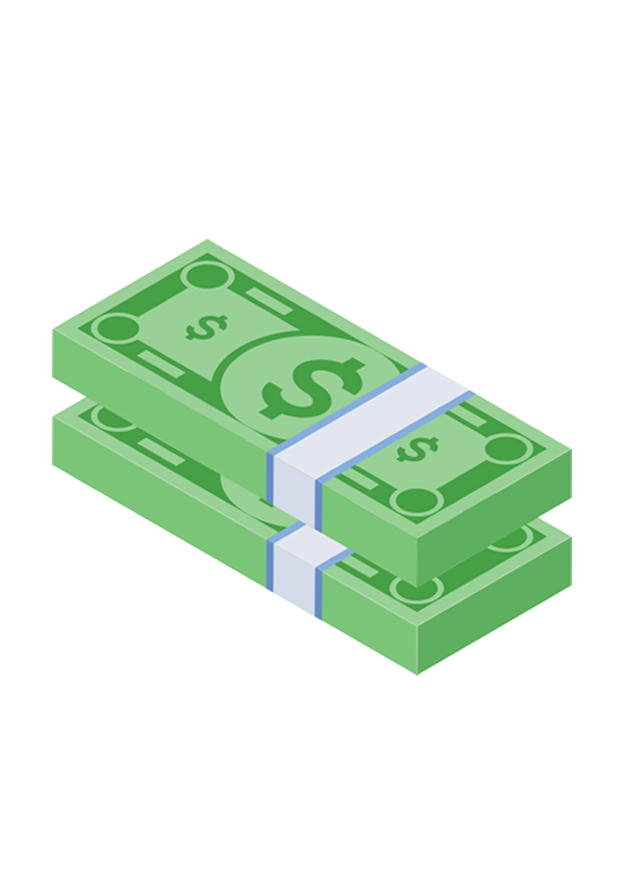 How Cash Advantage® Works
1
Get pre-approved through Houwzer Mortgage.
Our mortgage advisors help you get pre-approved so you can determine your budget.
2
Find a home you love.
Work with a Houwzer agent to find the right home that meets your needs.
3
Make a competitive cash-backed offer using our funds.
You make a cash-backed offer on the home and your agent negotiates the best terms for your deal.

4
Clear appraisal and inspection contingencies.
Perform any of the elected contingencies made in your offer. These are optional unless you are planning to close with a VA loan.
5
Finalize your new mortgage.
Once your offer is accepted, we'll help you set up your new mortgage with a competitive rate.
6
Close on the home and pay it off over time.
You will close on the house with a traditional mortgage. You walk away with the home.
What Our Customers Say
"We felt empowered to make our best offers and decisions. During negotiations, we felt we always had the stronger representation on our side."
Our Track Record
$1.5B+
We've bought and sold homes worth more than $1.5 billion.
3,500
We've helped over 3,500 people buy and sell their homes.
4.9
We average 4.9 out of 5 stars with over 1,500 client reviews.
Frequently Asked Questions
No. We provide you with the ability to make a guaranteed, cash-backed offer. This gives the seller the same confidence that they get from an all cash offer.
Sellers want to be completely confident that an offer will close. With Cash Advantage®, they know financing is virtually guaranteed and settlement will occur on a specific date.
We charge nothing to apply or to qualify. You only pay the program fee of $2,500 to use our Cash Advantage® after your cash-backed offer is accepted. 
Houwzer helps you to make a cash-backed offer. You then work with Houwzer Mortgage to have funds ready for settlement. If your financing falls through, Houwzer will honor the contract with the seller and purchase the home for the agreed-upon amount. The house will then be resold to you under the same terms and conditions as long as you close within forty-five (45) days. 
Houwzer mortgage advisors carefully vet and qualify every applicant for Cash Advantage®.  The process leaves no doubt you will qualify, which helps to guarantee the closing date.
If, through no fault of the buyer or seller, Houwzer Mortgage is unable to provide a mortgage loan commitment on the day of settlement, Houwzer will purchase the home for you and resell it to you under the same terms and conditions as long as you close within forty-five (45) days.
Yes. Cash Advantage® does require the full underwriting capabilities of Houwzer Mortgage.  Our rates are very competitive. Houwzer Mortgage is fully integrated into our client dashboard allowing you to enjoy a seamless mortgage experience.
Yes! You'll have to clear the necessary appraisal and inspection contingencies, but you can still use a cash-backed offer through Cash Advantage® with Veterans Administration financing.
Yes, you will need to use a Houwzer Buyer Agent in a market where we offer Cash Advantage® to be eligible. It is a unique and powerful product for buyers only available through Houwzer.