When people think of Philadelphia neighborhoods, areas like Rittenhouse, Fishtown, and Old City spring to mind. However, a large percentage of the city's employees actually opt to live outside the city, rather than within it. According to the U.S. Census, around a quarter of a million people commute into Philadelphia from the surrounding suburbs every day.

Whether it's space, a family-friendly yard, a quieter neighborhood or tree-lined streets you're after, there's plenty of reasons to look to Philadelphia's suburbs as a place to live. Here are six popular commuting suburbs for people working in the city but living outside it.
Best Commuting Neighborhoods by Public Transit
Bryn Mawr
Bryn Mawr is one of the best suburbs of Philadelphia for commuters who want space and trees without giving up on convenience. There are plenty of restaurants, boutique shops, and bars, as well as live music events and parks to keep you busy. This neighborhood is easily accessible by public transit for those who want to avoid rush-hour traffic - it's a half-hour, no-transfer train ride from Center City.
Although the suburbs often have a reputation for leaning towards an older demographic, Bryn Mawr is quite popular among young professionals (perhaps due to the many colleges that call this area home). As part of Philadelphia's Main Line, Bryn Mawr can be on the pricier side - but many of its residents would attest that it's worth it.
What Our Local Realtor Says
"Bryn Mawr is the pride of the Main Line boasting a short train ride to the city and shopping and dining all along the main drag," explains buyer agent Isabella Faro-Winkelman. "And The Bryn Mawr Film Institute, a nonprofit, features classic films and new releases. "
Chestnut Hill
Cobblestone streets, chic boutiques, and wood-fired pizza: there's a reason why the neighborhood of Chestnut Hill has a reputation for being one of Philadelphia's most picturesque areas to live. This designated historic district has a bustling main street (Germantown Avenue) and hosts festivals all summer long, as well as the iconic Harry Potter pub crawl in the fall.
Despite all the historic touches, Chestnut Hill feels modern and dynamic - local homeowners can swing from Starbucks in the morning to the Ironhill Brewery at night, and downtown Philadelphia is only a train ride away. This is a popular area for both young families and retirees alike thanks to its walkable layout and diverse options for food, drink, and fun.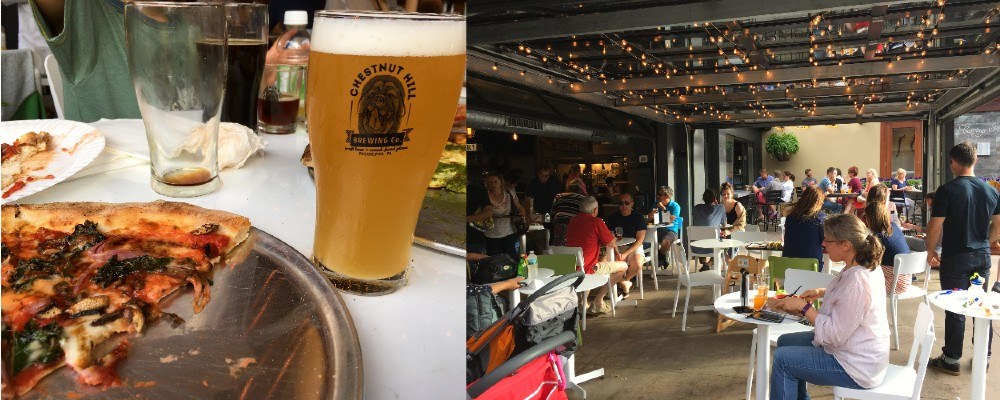 Best Commuting Neighborhoods by Car
Swarthmore
Swarthmore can best be described as a calm, tree-lined community just outside of bustling Philadelphia. The close-knit community has a collegiate atmosphere (yet avoids the seedy dive bars that plague other college towns - this used to be a dry town) and is home to a small but thriving restaurant scene. Nearby Crum Park features walkable trails, a creek, and generally a pleasant area to connect to nature.
Swarthmore offers easy commuting options whether you want to drive or use public transportation. A 40-minute train ride on the Media/Elwyn line will take you directly into Center City, or you can hop on the I-95 South and reach Center City in about 30 minutes (depending on traffic).
What Our Local Agent Says
"The prestigious Swarthmore College provides a cultural and educational backdrop to the sleepy town just outside of the city. Many events can be shared by living in a quaint college town," says Faro-Winkelman.

Conshohocken
Conshohocken, also known as "Conshy" to locals, is neither a crazy party area nor a completely sleepy suburb, which can make it just perfect for young professionals looking to commute to Philadelphia or KOP, as well as families who still want options for going out at night. This neighborhood offers urban convenience while still maintaining that small-town, tree-lined street atmosphere.
Lately, the area has been attracting more young people, helping to maintain a youthful, lively feel. The nearby Schuylkill River Trail allows for both nearby hiking and biking for those who want to stay in shape and enjoy the outdoors. And golfers can rejoice: four clubs reside within a 10-minute drive.
What Our Local Realtor Says
"Conshy offers that urban vibe in the 'burbs with fine dining, bars, and shopping. It's centrally located to the culture in the city as well as the shopping Mecca that is King of Prussia Mall. It's also near the main arteries that will take you where you want to go," explains Faro-Winkelman.
Best Commuting Neighborhoods for Affordability
Collingswood
The Collingswood Cost of Living index is nearly on par with America's average, which means this is one of the best Philadelphia suburbs to buy a home in if you're a first-time homeowner - compared to the majority of Philadelphia's suburbs, which can be on the pricier side, this one is very affordable.
Of course, you may end up dealing with higher property taxes as a result of living in NJ - but many homeowners who opt to live in this quaint, village-like neighborhood would say it more than pays off to live here. The pedestrian-friendly town center features multiple highly-rated restaurants, a farmer's market, and even a comic-book store. And when it comes to convenient commuting, Center City Philadelphia is about 20 minutes away by PATCO train.
Ambler
Ambler is a great choice for living and commuting, and it's one of the city's more affordable suburbs. As we've covered in our blog before: "First-time homeowners love this neighborhood: Ambler has been rated one of the top Philadelphia suburbs by millennials and other young professionals." Why? Walkability is a big reason. Unlike many Philly suburbs, it's easy to get around Ambler and take care of most of your daily errands without a car.
And Downtown Ambler is nothing short of "popping" these days after undergoing a revitalization that has resulted in chic eateries and cozy wine bars. Couple that with several nearby parks for reconnecting with nature, as well as a direct train into the city, and it's easy to see why so many people are choosing to live in Ambler, PA.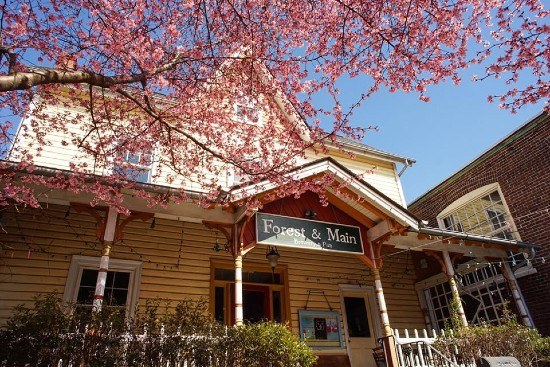 Best Philadelphia Neighborhoods: Further Reading