The move from the city to the suburbs is a time-honored one. Some are young professionals and retirees looking to lower their taxes and cost of living expenses; many others are young families, leaving the bustle of the city for the space and perceived safety of the surrounding suburbs. 

Philadelphia has a wide variety of suburban neighborhoods surrounding it; in fact, the suburbs account for the majority of people migrating out of the city each year.
One of the biggest debates over where to move becomes, specifically, about which side of Philadelphia to move to. Should families aim for the Pennsylvania suburbs - maybe even a neighborhood in the beloved Main Line - or should they settle down on the other side of the river in New Jersey, and enjoy easy access to the beach?
Here's what you should keep in mind. 
What the People Have to Say
Pennsylvania Suburbs
According to a community poll run through Citydata.com, the Philadelphia suburbs of PA are preferable to the Philadelphia suburbs of NJ by 77% of local voters.
While this may seem like a strong indicator of sentiment, the right suburb for you will depend on a variety of factors - including things like commute time, home prices, and taxes - all things that can have a big impact on quality of life.
New Jersey Suburbs
In 2017, Philadelphia Magazine recognized the two New Jersey towns of Glasboro and Pitman as some of the hottest Philadelphia suburbs. People often appreciate the small-town way of life that seems to proliferate South Jersey communities. 
Landscape
Pennsylvania Suburbs
For people who appreciate lush greenery, rolling hills and rivers, it's hard to do better than the suburbs of Philadelphia PA. The region is home to numerous forests and state parks and is renowned for its architecture. Since Philadelphia has been around since the inception of the country, many homes in the surrounding PA suburbs feature beautiful Victorian detailing, stone masonry, and other eye-catching features.
New Jersey Suburbs 
Once you cross over the Delaware river, the landscape becomes more flat than hilly, and more coastal than forest-covered. Still, there is charm here, and there's the additional benefit of being an hour from New Jersey's beautiful oceanside beaches - a huge plus in the summers for residents who don't need to deal with the Philadelphia traffic leaving the city.
Mobility
Whether you're moving to the Philadelphia or New Jersey suburbs, you'll likely benefit from the region's extensive public transportation system. SEPTA and PATCO run throughout the suburbs of PA and NJ, respectively. 
Walkability
It's been well documented that millennials and baby boomers alike are increasingly interested in moving to walkable neighborhoods - and millennials, in particular, are interested in easy access to public transportation.
When it comes to walkability (and its cousin bikeability), the Philadelphia PA suburbs tend to pull ahead - though it's worth noting, of course, that each suburb is unique and some are more conductive to foot traffic than others. King of Prussia in the PA suburbs, for example, has a low rating of 34 - meaning the majority of tasks require a car to complete (a score close to 100 means that most errands can be completed on foot). Here are the scores of three popular suburbs on each side:
Pennsylvania:
Swarthmore PA: 73 walk, 56 bike
Ardmore PA: 91 walk, 49 bike
Jenkintown PA: 73 walk, 52 bike
South Jersey:
Haddonfield NJ: 60 walk, 48 bike
Glasboro NJ: 67 walk, 56 bike
Cherry Hill NJ: 47 walk, 39 bike 
Commute
Commute can vary vastly depending on not only which suburb you live in, but where your work is located. For the sake of simplicity, assuming that one needs to commute to Center City Philadelphia, the commute is often very similar - but the New Jersey suburbs of Philly pull a little ahead.
New Jersey residents regularly commuting across the bridge will need to pay a $5 toll each time (though they are eligible for commuter discounts that help lower the cost).
Pennsylvania:
Drexel Hill, PA is a 40 minute drive to Center City (in fair traffic conditions) or a 40 minute ride via SEPTA tram and bus.
Ardmore, PA is a 35 minute drive to Center City (in fair traffic conditions) or a 35 minute ride via SEPTA and bus.
South Jersey:
Haddonfield, NJ is a 25 minute drive to Center City (in fair conditions) or a 20 minute ride on the PATCO train. 
Cherry Hill, NJ is a 20 minute drive to Center City (in fair conditions) or an hour-long bus or train ride.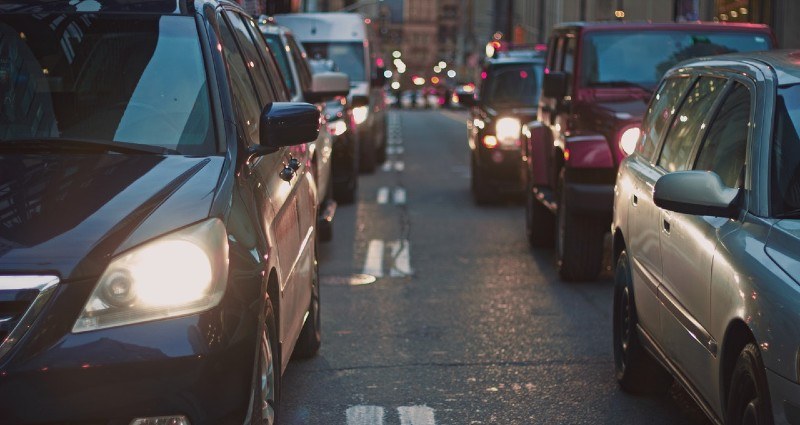 Taxes
Tax rates differ depending on which specific town or county you're a part of, so it's difficult to do a side-by-side comparison of all Philadelphia PA suburbs and all New Jersey suburbs. 
Overall, the average property-owning, income-earning resident is likely to pay higher taxes in New Jersey than in Pennsylvania. 
Some key metrics for each state include:
State Income Tax Rate:
PA: 3.07% (this is a flat rate)
NJ: 1.4% - 10.75% (bracketed rate)
Property Tax Rate:
PA: 1.69% (county average)
NJ: 2.42% (county average)
Home Prices
Home prices in the suburbs can vary widely depending on everything from home size, to home age, to proximity to major highways. The suburbs themselves also vary widely: the average home cost in Norristown, PA is $225,308 - while the average cost in the nearby suburb of Ambler is $472,441. Therefore, it can be difficult to gauge exactly what would be more affordable to each unique family.
 However, most experts seem to agree that the New Jersey suburbs are generally more affordable than their PA counterparts. Movoto's list of the top 10 most expensive Philadelphia suburbs includes eight Pennsylvania suburbs, for example, while only two are located in New Jersey.
When it comes to price appreciation, you'll be glad to hear that suburbs on both sides of the river are in high demand, which means that the price of homes in these neighborhoods continues to rise year over year - ensuring your home is a wise investment.
Average Home Price in 3 Popular PA Suburbs:
Devon PA: $685,000 (+32.8% year over year)
Chesterbrook PA: $410,000 (+13.6% year over year)
Abington PA: $297,500 (-8.2% year over year)
Average Home Price in 3 Popular NJ Suburbs:
Haddonfield NJ: $539,000 (+28% year over year)
Collingswood NJ: $318,000 (+34.6 year over year)
Cherry Hill NJ: $288,000 (+30.7% year over year)
"Love city living but need more space?  Consider suburban towns like Ambler, PA," recommends local Realtor Jeannie Bryer. "Shop at everyone's favorite local grocer, Weavers Way, and then have dinner at the cozy-casual Gypsy Blue restaurant. You also have Mattison Estate - new construction homes for sale close to Main Street - listed by Lisa Caparo-Carlomagno from Houwzer."
Cost of Living
It's difficult to break down Cost of Living expenses by individual neighborhoods - especially since most people spend a significant amount of time outside their immediate neighborhoods while commuting to work, picking up groceries, etc. 
Looking at the topic from a more general standpoint, Philadelphia, PA rates a bit higher than Camden, NJ when it comes to the cost of living index (Bestplaces.net), and their associated suburbs are likely to have similar results. 
Philadelphia has an index of 101.2
Camden has an index of 78.6 
Overall, this means that Philadelphia is pretty much on par with the national average for cost of living expenses, while Camden is far lower. Philadelphia is ultimately 29% more expensive than Camden. Residents of New Jersey are likely to have lower transportation costs, lower housing costs, and slightly higher utility costs. 
Philly Suburbs: NJ or PA?
There's no right or wrong answer when it comes to choosing which side of the river you buy a home on. If you're at the beginning of your home search journey, a qualified Realtor can help guide your decisions and lead you in the right direction. Contact our Greater Philadelphia agent team or our South Jersey agent team today for more info.