DC is not known for affordable housing these days. As DC-based buyer agent Anita Mutumba explains in 7 Things You Should Know Before Buying a House in DC: "The most unique thing about the DC housing market is the pricing and the competitiveness." Considering the city's current median sale price of $615,000, this rings true.

Potential homebuyers who prioritize affordability rather than proximity to downtown DC are increasingly exploring a new option: commuting from nearby neighborhoods in Baltimore, where housing is far less expensive. Several commuter trains and rail options exist between the two cities to make transportation even easier.
This option has become especially appealing now that so many jobs have switched to either a work-from-home setup, or a hybrid setup where employees can opt-out of commuting every single day of the workweek.
Interested in exploring affordable yet trendy Baltimore neighborhoods? Here's what you need to know about the best neighborhoods for living in Baltimore and working in DC.
Pigtown: Up-and-Coming Historic Neighborhood
Pigtown, Baltimore (also known as Washington Village) is an up-and-coming historic neighborhood popular among young professionals, singles, and commuters to DC. This diverse neighborhood has been growing in population year by year, allowing trendy businesses to move in and helping to maintain a vibrant community.
"Pigtown, also called Washington Village along with Ridgely's Delight and Barre Circle, Sharp Leadenhall and Otterbein (Poppleton and Little Lithuania are close-ish) are near the Camden Yard MARC station," explains Baltimore-based Realtor June Piper-Brandon.
"I had a client who bought a home in Pigtown and took the MARC from Camden Yard, and her commute time was shorter from Baltimore than it was from Suitland (in Prince George's County right on the DC/MD line) - and she arrived relaxed and rested because she didn't have to drive and find somewhere to park and pay for parking. It was cheaper for her to live in Baltimore and commute than it was to live in DC," she continues.
Pigtown Main Street helps bring the community together with events like Sip & Paint, sidewalk sales, and trivia nights. This neighborhood also has a high walk score (85), meaning that most errands can be done without the use of a car. Pigtown is proud of its namesake, so expect to see cheerily painted pigs all around town.
Commute: 1 hour 5 mins via public transport, 1 hour 20 minutes by vehicle
Housing: Roomy row homes with historic detailing are the norm here when it comes to homes for sale
Median home sale price: $187,500 (Redfin), +13% YoY (Year over Year)
Seton Hill: a Highly Walkable Downtown Community
Like so many neighborhoods in Baltimore, Seton Hill is historic, meaning that there's plenty of brick-lined sidewalks and architectural gems. The area is popular with young professionals who appreciate its proximity to both downtown Baltimore and the numerous public transportation options available here.
This neighborhood is highly walkable with easy access to restaurants, bars, cafes, and more - as well as cultural touchstones like The Walters Art Museum. Be prepared to fall in love with food options like Refocused Vegan, a top-rated local restaurant serving tasty plant-based meals like the vegan bacon cheeseburger.
Commute: 1 hour by public transport (multiple options), 1 hour 20 minutes by vehicle
Housing: Smaller row homes and condos are the norm here when it comes to homes for sale
Median home sale price: $143,000, -18% YoY
Ridgely's Delight: Harbor-Adjacent, Quiet Haven
This inner-harbor neighborhood offers many of the perks of downtown living while still providing that close-knit, community feel. This is a fairly quiet neighborhood with easy access to everything downtown, including trendy restaurants, cafes, bars, cultural events, and more.
On Trulia's neighborhood page, various residents noted that when it came to Ridgely's Delight: it's "Dog friendly," "the best-kept secret in Baltimore" and one commentator notes: "I've stopped driving since there are so many options with buses and light rails."
Commute: 1 hour and 20 mins by public transport, 1 hour 20 minutes by vehicle
Housing: Historic rowhomes with charming details like exposed brick and preserved fireplaces are the norm here when it comes to homes for sale
Median home sale price: $333,000, +9.9% YoY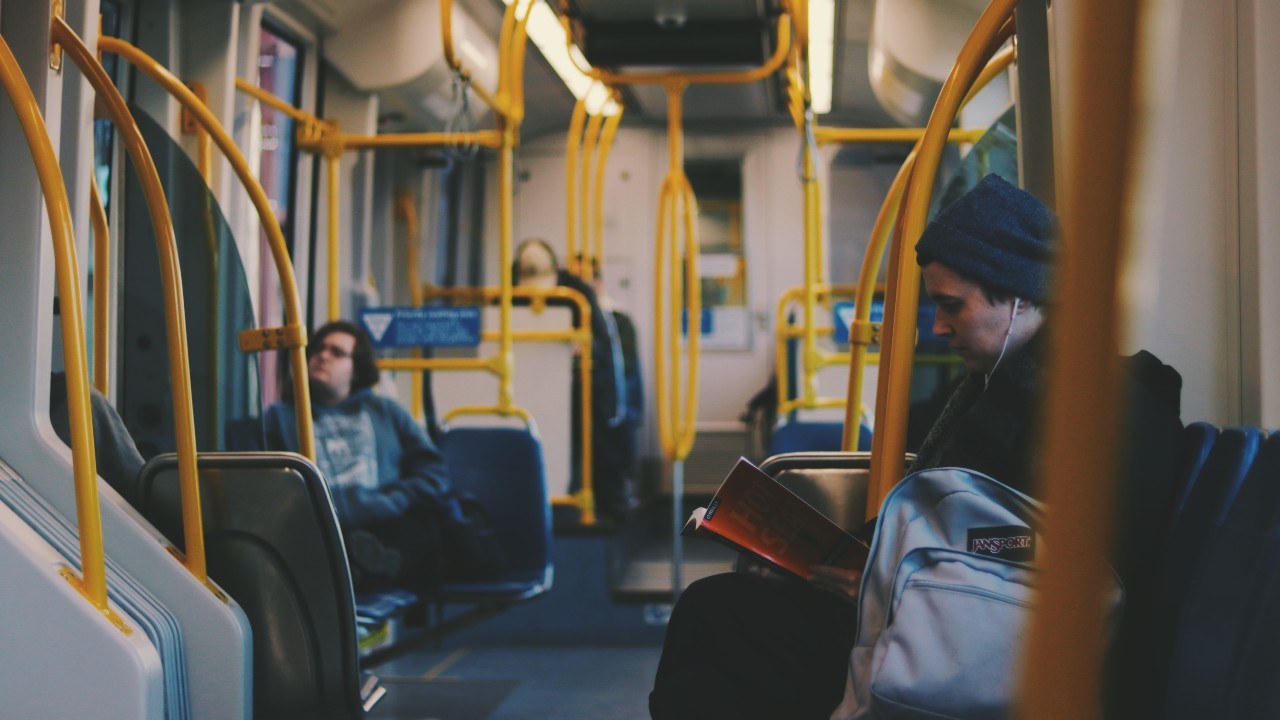 Arbutus: Quaint and Community-Oriented
What's it like to live in Arbutus? Residents would describe it as small-town and affordable: according to Niche, it ranks 9th out of 195 Maryland suburbs for the lowest cost of living. This up-and-coming area offers a quiet respite from the city, along with the benefits of feeling part of a larger community. Nearby parks and conservation areas make this the right neighborhood for homebuyers who want a more green-adjacent neighborhood. Round out your evenings with a visit to the highly-rated Halo Hawaiian BBQ & Poke Bar.
Commute: 1 hour 10 minutes by public transport, 1 hour 10 minutes by vehicle
Housing: brick-front single-family detached homes and the occasional row home are the norm here when it comes to homes for sale
Median home sale price: $279,200, +9.5% YoY
Arts and Entertainment District: Quick Commute from Downtown to Downtown
Also known as Station North, the Arts and Entertainment District offers a prime commute to DC: it's 40 minutes to Washington Union Station. Unlike some of the neighborhoods on this list, this one sits right in the heart of Baltimore, allowing easy access to the bustling downtown.
Whether it's cafes, restaurants, or improv comedy shows you're after, there's plenty of options within a stone's throw. Mural-covered storefronts and live music venues help infuse this neighborhood with creative energy - live in Baltimore and work in DC and reap the benefits of both when you live in Station North.
Commute: 1 hour 10 minutes by public transport, 1 hour 15 minutes by vehicle
Housing: Condo units are the norm in this area. If you're looking for a contemporary property suited to your urban lifestyle, this is the place
Median home sale price: $110,000, -13.7% YoY
The Baltimore to DC Commute is the Best of Both Worlds
When you prioritize affordability, it's tough to live in Washington DC. By living in Baltimore and working in DC, though, you get the best of both worlds: affordable housing as well as options in both community-oriented suburbs and the city's urban center.
For Further Reading