It's an exodus from the Excelsior state: every year, New York accounts for the largest influx of new residents to Florida - and because of the large number of people coming from NYC, some people are jokingly (or not so jokingly) referring to it as "as the sixth borough of New York City." Over 30,000 people, in fact, switched their driver's licenses from NY to FL last year.
If you're planning on moving to Florida from NY, there are some logistical challenges to manage and questions to answer. Here's what you need to know.
Moving to Florida from NY: How To
When you're moving from the top of the country to the bottom, there's going to be a cost. While estimates vary, most moving companies seem to agree that the average cost is around $3,000, but a range of $1,500 to $6,000 is possible depending on how much stuff you need to move.
The cost of a move to Florida can also vary widely depending on what time of the year you're moving, which day you're moving in (weekdays are cheaper), whether you opt for packing services, the degree of liability insurance you pay for, the moving company itself, etc.
If you receive estimates for moving companies, don't just opt for the cheapest available option. Do your due diligence and read reviews, as well as the fine print of your potential agreement. Moving horror stories abound, and it's not worth it to have your belongings potentially lost or held hostage just so you could save $200 on a $4,000 move. For this reason, hiring a mover through a moving broker is inadvisable, because you lose control of knowing which specific company will handle your move.
If you're worried about wear and tear on your personal vehicle (and the incredibly long drive), it's worth noting that Amtrak has an Auto Train that travels from Washington, DC to Orlando. You can drive down to DC, load on your car, take a seat, and relax the rest of the way to Florida.
Housing is Held to Higher Safety Standards
Florida building codes are some of the strictest in the nation. Despite Florida being a more laissez-faire state in general, homes are an exception - and this is largely due to hurricanes that have wreaked havoc in years past.
For you as a homebuyer, this is largely a plus: your home is far less likely to be seriously damaged or destroyed in a hurricane due to improved standards for roofing, window strength, and structural integrity.
It does mean that you'll need to shift your approach to homebuying, though. Buying a home that is less susceptible to hurricane and flooding damage is key. Another thing to look out for is insect damage: Florida is largely a subtropical climate, which can allow many insect species to thrive - and sometimes dine on your home.
The Florida Housing Market
"You're in a seller's market, so you should educate yourself on the seller's market - and know that our inventory is low," recommends Jacksonville-based buyer agent Lee Krause.
Florida is experiencing the same upward price climb that the rest of the country is - both for rent (+30%) and for home purchases (+19%).
"Florida over 2021 had the most rent growth of any state or general area in the country," said Jeff Andrews, data analyst for the rental listing platform Zumper. If you're moving to Florida from New York and open to either buying or renting, buying will likely get you more bang for your buck - and help insulate you from the upward climb in rental costs.
Buying a home in Florida is still relatively affordable compared to other popular areas of the country. Compare the median costs:
USA: $412,156
Florida: $389,100
Orlando: $346,500
NY(state): $543,000
NYC: $800,000
"Buyers need to be prepared for the seller's market inventory situation. Shopping from your home in New York and trying to pick a home in Florida is a really difficult thing to do right now," Warns Krause.
Want to know more?
Connect with a local FL agent.
Florida is Wallet-Friendly
Florida has a large number of retirees, and the sunny weather isn't the only reason (though it's admittedly a big draw!). The tax benefits here are some of the best in the country - so it makes sense to move to a state where your money will last you longer.
Property taxes: According to SmartAsset, "At a 0.83% average effective property tax rate, property taxes in Florida rank below the national average, which currently stands at 1.07%." The same principle holds true for median annual property tax bills in the Sunshine State - the U.S. median is $1,535, while Florida residents pay $2,035.
Florida has no state income tax, no fiduciary tax, no intangible tax, and no estate tax.
Homestead: Florida has something known as the "homestead exemption," in which residents can write off up to $50,000 of their property's taxable value.
Is it cheaper to live in Florida than New York? For most people, the answer is yes.

However, you'd be wise to consult a financial advisor about your move. As detailed in Miami trust attorney Phillip B. Rarick's guide to avoiding tax traps, it's essential that you make sure you no longer receive income from NYS in order to reap the full benefits, for example. "One dollar of New York source income can trigger New York jurisdiction," he explains.
Figuring out the Best City for You
Florida can be a bit of a culture shock for lifelong NY-ers, and it's important to fully understand both the culture and the daily life of each city. If you're from Manhattan, for example, you might prefer a city like Fort Lauderdale where walkability is more central to everyday life. If you're from Queens and you're looking for a more laid-back city that doesn't have, for example, Miami's reputation for parties and dancing, you might want to focus on Tampa, where the vibe is much more laid back.
Which part of Florida is best to live in money-wise? If affordability matters, here are the three cities with the best cost of living indexes (100 is average for the entire U.S. - anything under is a lower cost of living than average, while anything above 100 is higher).
Ocala (83.8)
Daytona Beach (85.7)
Melbourne (90.9)
And here are the most expensive cities:
Key West (154.8)
Ponte Vedra (117.4)
Winter Garden (114)
It's worth keeping in mind, though, that affordability indexes are ranked based on the local cost of transportation and the average wage. If you're moving from NY to Florida with a work-from-home job - or to retire - then researching each city will help paint a more accurate picture of affordability.
Many people moving from NY to Florida are worried about the weather. If hurricanes are a "heck no" for you, aim for inland cities (like Orlando), and avoid the Southeast coastline and Northwest panhandle.
Not surprisingly, different cities will appeal to different people, depending on what they want to prioritize. "If you're looking for a home with some land, you're going to have to stay up in the North Florida area, but if you want a condo or a beach bungalow type of thing, South Florida will work better for you," she explains. "We still have a change of seasons in Jacksonville, but further south than Orlando you don't really get the cold weather."
Applicable guides that can help you navigate these choices: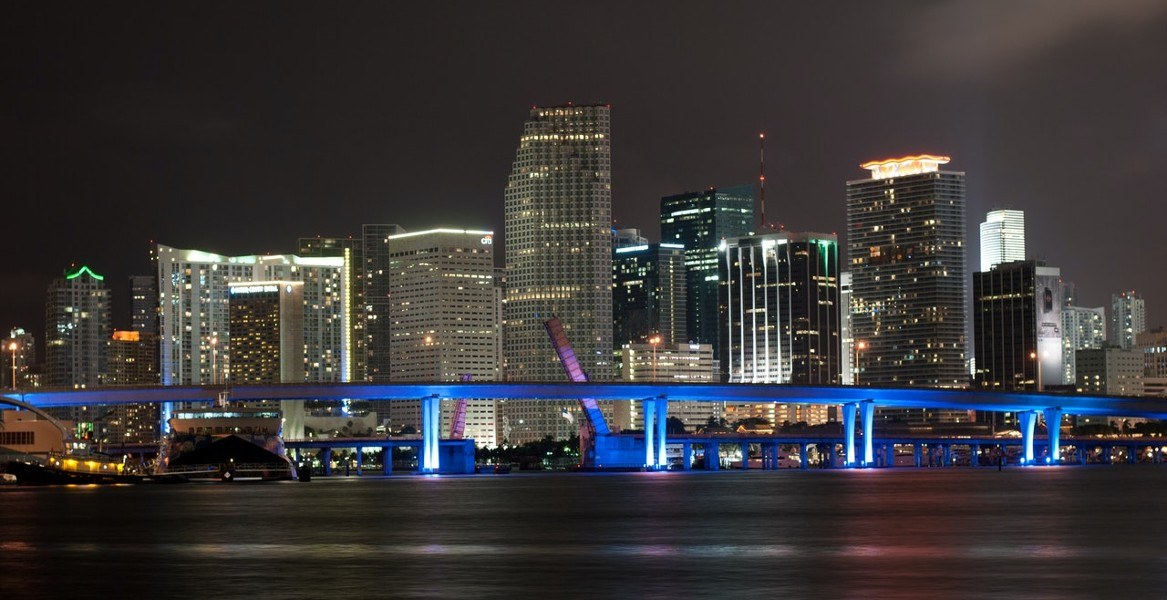 Closing Costs in Florida
When you buy a home, you need to pay closing costs - and these costs are separate from the down payment. They include fees and services like the appraisal, loan origination, prorated HOA fees, and more. You'll be happy to learn that closing costs in Florida are low in comparison to the rest of the U.S. real estate market.
The exact amount will differ depending on the price of your home, the location, etc., but based on the median home sale price in Florida, buyers end up paying around $10,000.
"Closing costs for buyers are typically between 2.5% and 3.5% of the price of the home," explains Orlando-based buyer agent Daniel Robinson.
To find out more, visit: Closing Costs in Florida: What Homebuyers Need to Know
Moving to Florida from NY: Should You?
Moving is never easy. On the plus side, of course, is the dramatic shift in what your money can buy when you move to Florida.
"We are half as expensive as New York. In Manhattan with a million dollars, you're getting a flat. It's very different in Florida - you get a home with a yard or something close to the beach, and you don't have a lot of high-rise communities. They should be prepared that they got enough money from selling whatever they're selling in new york to come to Florida and get a very nice home," explains Krause.
A final note she has to sweeten the deal: "We have liquid sunshine."
For Further Reading